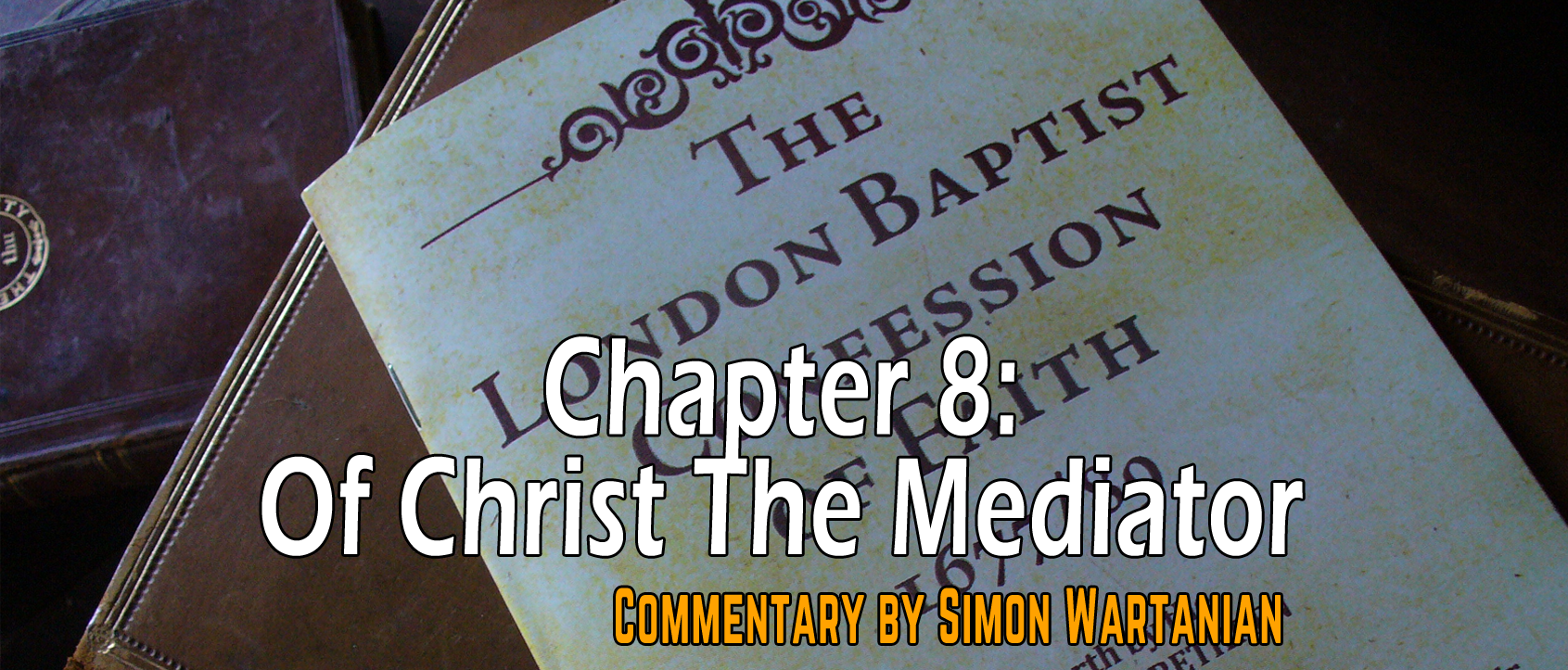 ...fdeath.i.ix.viii.html"
8
,
9
).
(iv). From the fact that Christ's death merited salvation for men (chapter 10).
(v). From the fact that Christ died for men (chapter 10).
From particular texts: Gen. 3:15: Matt. 7:33; 11:25; John 10:11ff.; Rom. 8:32-34; Eph. 1:7; 2 Cor. 5:21; John 17:9; Eph. 5:25 (

Chapter 11

).
These are great chapters, especially chapters XI-XV, which deal with important and essential benefits of Christ's death in some detail as they retain to the subject of atonement. I'd like to take a quick look at a few of his arguments.
The New Covenant (Arg. I)
The Covenant of Grace, i.e., the New Covenant according to 1689 Federalism, is made only with the elect (see chapter 7 for more on Covenant Theology). If that is truly the case, then we have a problem with universal atonement. For more see chapter 7 on Jeremiah 31:31-34; chapter 17 here and here.
Owen's basic argument is as follows:
The first argument may be taken from the nature of the covenant of grace, which was established, ratified, and confirmed in and by the death of Christ; that was the testament whereof he was the testator, which was ratified in his death, and whence his blood is called "The blood of the new testament," Matt. 26:28. Neither can any effects thereof be extended beyond the compass of this covenant. But now this covenant was not made universally with all, but particularly only with some, and therefore those alone were intended in the benefits of the death of Christ.[46] (Book III, chapter 1)
The Two Classes of Men (Arg. IV)
Owen's argument here is that since the Bible separates people into two categories, namely, believers and unbelievers, and various other designations of the groups, therefore, when Christ is said to die for one, it is implicit that He did not die for the other. In his own words:
If all mankind be, in and by the eternal purpose of God, distinguished into two sorts and conditions, severally and distinctly described and set forth in the Scripture, and Christ be peculiarly affirmed to die for one of these sorts, and nowhere for them of the other, then did he not die for all; for of the one sort he dies for all and every one, and of the other for no one at all.[47] (Book III, chapter 2)
The elect are designated also as:
those whom he "loves"…Rom. 9:13; whom he "knoweth,"...John 10:14, "I know my sheep;" 2 Tim. 2:19, "The Lord knoweth them that are his;" Rom. 8:29, "Whom he did foreknow;" chap. 11:2, "His people which he foreknew;" "I know you not," Matt. 25:12: so John 13:18, "I speak not of you all; I know whom I have chosen." Those that are appointed to life and glory, and those that are appointed to and fitted for destruction, — "elect" and "reprobate;" those that were "ordained to eternal life," and those who "before were of old ordained to condemnation:" as Eph. 1:4, "He hath chosen us in him;" Acts 13:48, "Ordained to eternal life;" Rom. 8:30, "Whom he did predestinate, them he also called: and whom he called, them he also justified: and whom he justified, them he also glorified." So, on the other side, 1 Thess. 5:9, "God hath not appointed us to wrath, but to obtain salvation;" Rom. 9:18–21, "He hath mercy on whom he will have mercy, and whom he will he hardeneth. Thou wilt say then unto me, Why doth he yet find fault? For who hath resisted his will? Nay but, O man, who art thou that repliest against God? Shall the thing formed say to him that formed it, Why hast thou made me thus? Hath not the potter powe...