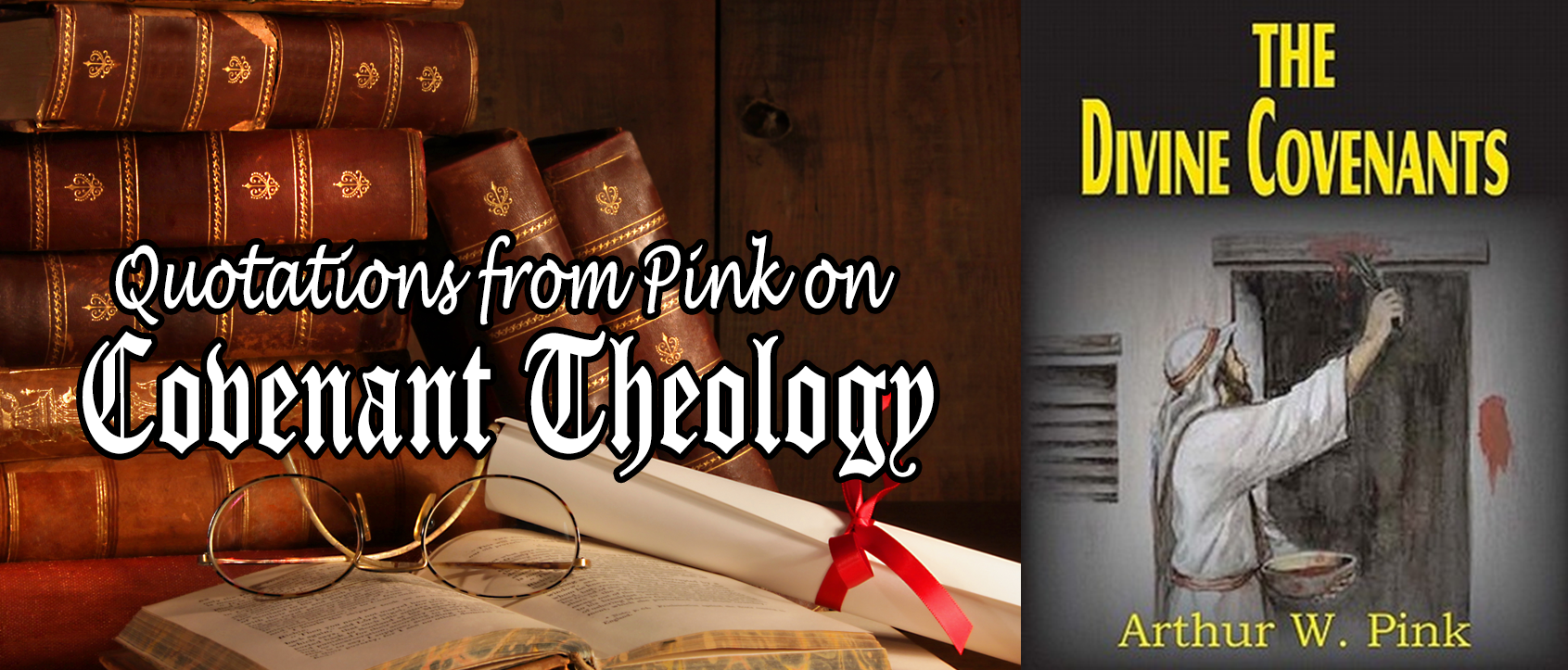 This is my organized citations from A. W. Pink's The Divine Covenants. The whole book is available online and that is how I collected these citations and corrected some typos and other minor errors.
It has been argued by Brandon Adams that the major theses of Pink was consistent with 1689 Federalism, which teaches that only the New Covenant is the Covenant of Grace. All the other OT covenants were not "administrations" of the Covenant of Grace. You will not find in this work the model of "one covenant, multiple administrations" that is associated with Westminster Federalism. Rather, you will find that all of the OT covenants "adumbrated" the "everlasting covenant of grace", were subservient to the divine purpose of mercy and grace and contained gracious promises.
There are some statements which could be interpreted in favor of Westminster Federalism, which I have also included under the heading "Westminster Sounding Statements". But in reading these we must keep in mind the main theses of the work and how Pink uses certain words, for example, "administration." I do believe that a fair interpretation can be given to these statements without doing violence to the meaning of Pink, but I'll leave that task to the interested reader.
One difficult statement for me to interpret has to do with the idea of "renewal." For example:
Just as the various Messianic prophecies, given by God at different times and at wide intervals, were suited to the local occasions when the...