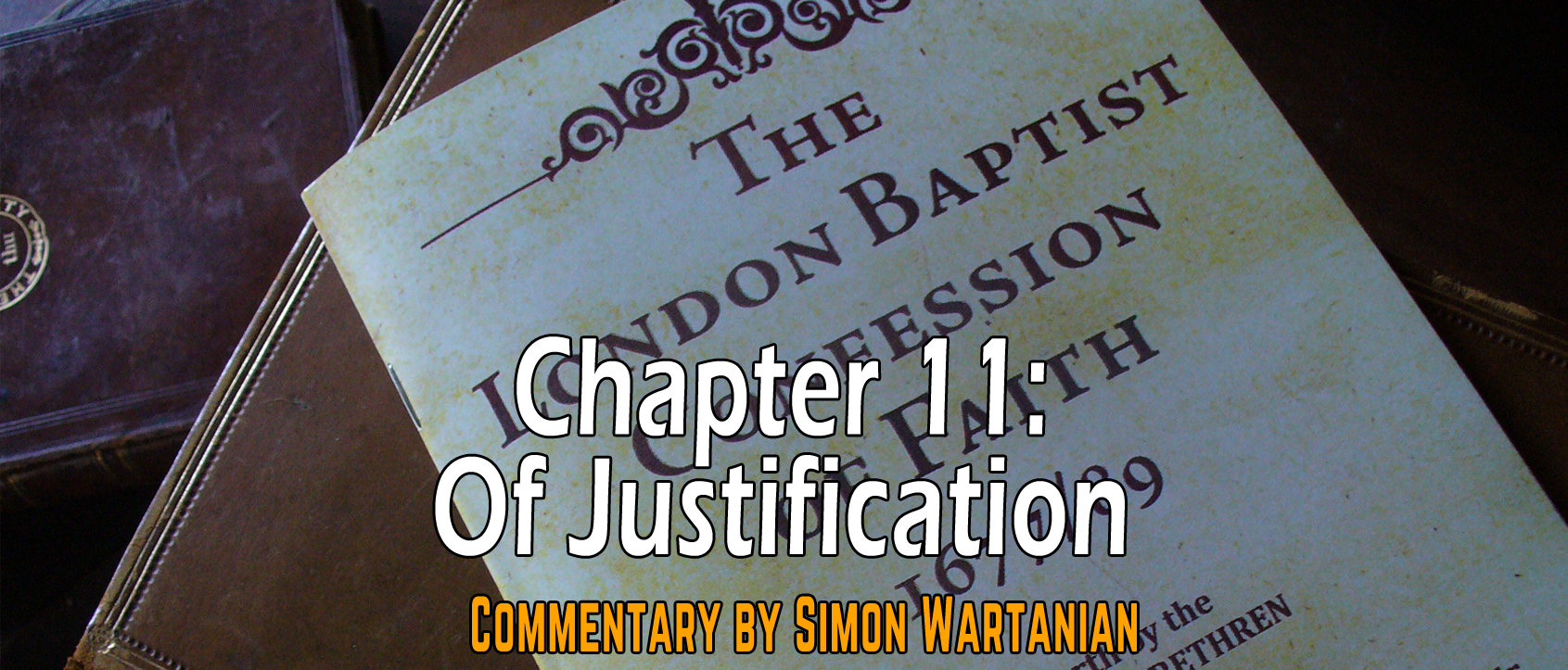 ... be no longer exposed to the penalty of the law, but to be restored to his favor. Or, to give an alternative definition from which all metaphor is excluded: Justification is the reversal of God's attitude toward the sinner, because of the sinner's new relation to Christ. God did condemn; he now acquits. He did repel; he now admits to favor.
[4]
Section one first deals with a distortion about justification and then gives the biblical position.
Not Infusion of Righteousness
Roman Catholics believe in what may be called "Infused Righteousness." This means that in salvation, the merits of the Lord Jesus on the cross are infused with the righteousness of the sinner and together they constitute the basis of salvation. Meaning, Christ's righteousness is not enough, rather it is given to help us with our own righteousness through works and obedience to God and the Roman Catholic Church. In their own words, the Catechism of the Catholic Church says:
1999 The grace of Christ is the gratuitous gift that God makes to us of his own life, infused by the Holy Spirit into our soul to heal it of sin and to sanctify it. It is the sanctifying or deifying grace received in Baptism. It is in us the source of the work of sanctification:[5]
This "Infused Righteousness" is attained by a work, namely baptism. That is the way you get this righteousness. Basically, this position teaches that salvation by grace alone is not enough. You have to add your works and obedience to the work of Christ. It is wrong to think that Roman Catholics do not believe in the necessity of grace. Rather, they don't believe in the sufficiency of grace. Grace alone is not enough to justify. In their own words from the Council of Trent:
"If any one saith, that by faith alone the impious is justified; in such wise as to mean, that nothing else is required to co-operate in order to the obtaining the grace of Justification, and that it is not in any way necessary, that he be prepared and disposed by the movement of his own will; let him be anathema," (Council of Trent, Canons on Justification, Canon 9).[6]
Rome, in these words, has denied the gospel of Christ. They place their curse upon the Protestant and biblical doctrine of justification by faith alone. which is the gospel of our salvation. They have denied justification by faith alone, which I will seek to make a case for below. They confess that faith is necessary, but it is not enough. They confess that grace is necessary, but it is, again, not enough. I assert and will seek to prove that the Bible teaches that faith alone is that which justifies the wicked and not grace/faith plus anything in us.
Imputed Righteousness
Christ's active obedience is what was imputed to us, which we discussed in chapter 8 (see here). His active obedience refers to Lord's keeping the Law of God perfectly for us and in our place. All that righteousness which the Lord Jesus earned, the Father credits to us. It is as though we had lived the perfect life of Christ in complete obedience to God. That is how God sees His children. But it is not only His active but also passive obedience which justifies us. His passive obedience refers to His obedience to the Father even to the point of death and torture. It is through Christ's righteousness and death that we are justified and are in the right with God. Christ provided us a perfect righteousness by perfectly obeying and living the Law of God in our place and He took the penalty of the Law...