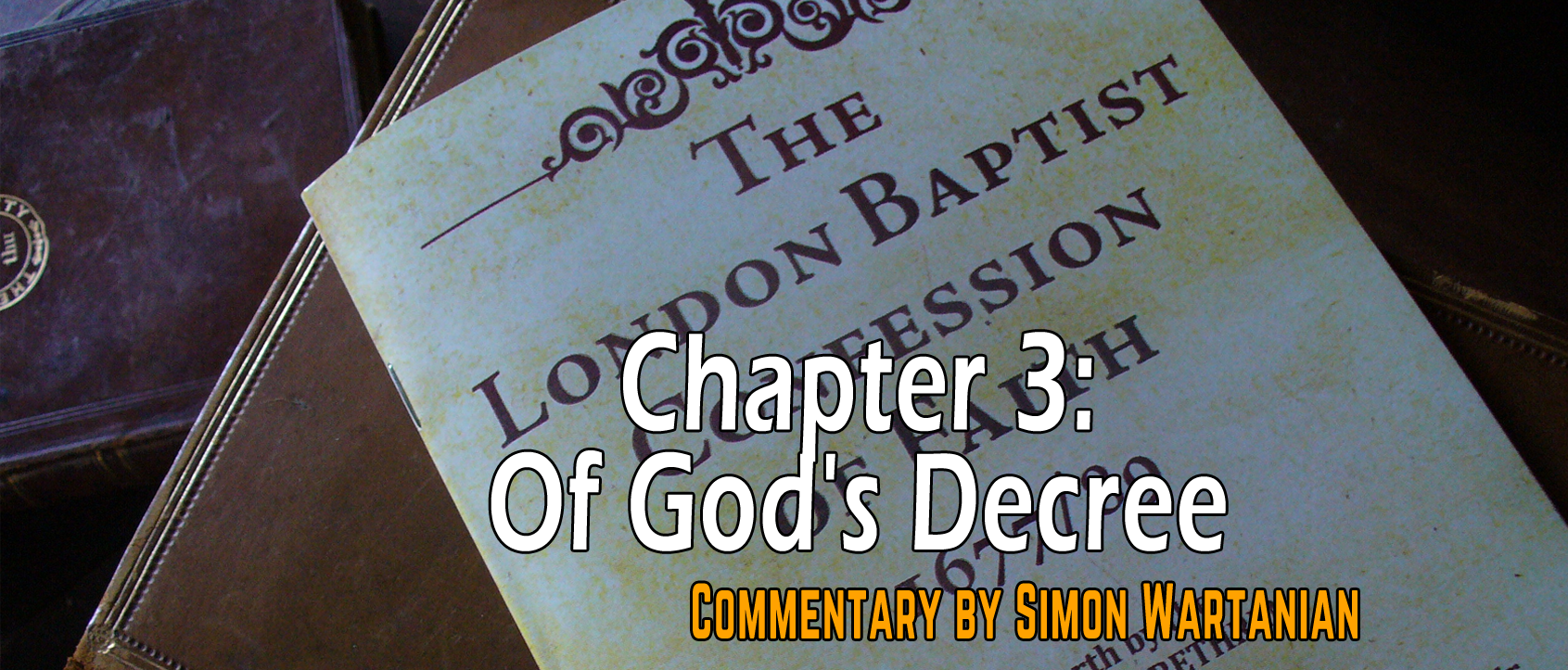 ...ives us a proof—Cyrus the Great. God directs all history according to His counsel and purpose, an example of that is the rise of Cyrus the Great, who is called "a bird of prey...a man of [God's] counsel." He has risen on the scene of history to accomplish God's purpose. One of his purposes was to bring the Old Covenant people of God back to their land and build the Temple of God. He was used for a
good
purpose. But in contrast, there was someone else who was raised by God for God's purposes, but that was a
dishonorable
purpose (Rom. 9:17;
see the discussion about Pharaoh
and
Reprobation

in paragraph 3
).
Note the monergy in v. 11 (mono = one, ergon = work; one working) of God. I am not using this term in the same way as it relates to salvation. God is the One Who has purposed history and He is the One Who will bring it to pass, according to His fore-purpose and fore-counsel. He will move history to its appointed end and work all things according to His purpose (Heb. 1:3; Eph. 1:11). Nothing is left to chance or fate. God controls and directs history and man's actions, obviously, are part of what He controls, if He truly controls and ordains all things. God knows the future not because He looks to the "corridors of time," but because He creates the shape of the future–He foreordains all that happens and knows the future infallibly because He knows what He has foreordained and purposed.
This should be enough about general sovereignty. I believe that I have provided a decent case for God's absolute sovereignty over history. I have not gone deep and to other texts, but that is because I have already provided a case for God's absolute sovereignty, though not exegetically. In the next section, we will look at God's sovereignty over particular matters as evil and human responsibility, among other things.
Particular Sovereignty
Here, I'm going to provide verses for God's sovereignty in and over specific cases. Let's start with simple things. Simple, does not mean easy-to-swallow-things.
Life And Death
This should not be an issue for any Christian, but believe me, I've seen people who believe that God only "permits" death and does not cause it. What does the Scripture say?
1 Sam. 2:6 The LORD kills and brings to life; he brings down to Sheol and raises up.
It is Yahweh, the LORD, the God of the Bible, Who gives life and takes life. Both words are verbs. It is something that God does and not merely "permits." As the Giver of life He has every right to take it at any point He so wishes, in any way He wishes. It is He Who gives us life and creates us in the womb (Ps. 139:13-16). He is the Ultimate and Foremost Cause in our conception. It is He Who closes wombs so that they do not conceive and opens wombs so that they bear children (e.g., Gen. 20:17-18; 30:2; Ruth 4:13). After all the calamity that God (Job 42:11) brought upon Job and the death of his children, what did Job say?
Job 1:21 And he said, "Naked I came from my mother's womb, and naked shall I return. The LORD gave, and the LORD has taken away; blessed be the name of the LORD."
Who took? Yahweh. The Lord doesn't owe us anything, even if we do all that He says we should do, we will only do our duty (Luke 17:7-10). We owe our very existence to His mercy and there is not a single obligation upon God that He would give us life or keep us alive. Therefore, He gives life whenever He pleases and takes life how, and whenever He pleases. All that Job had, wealth, family, cat...