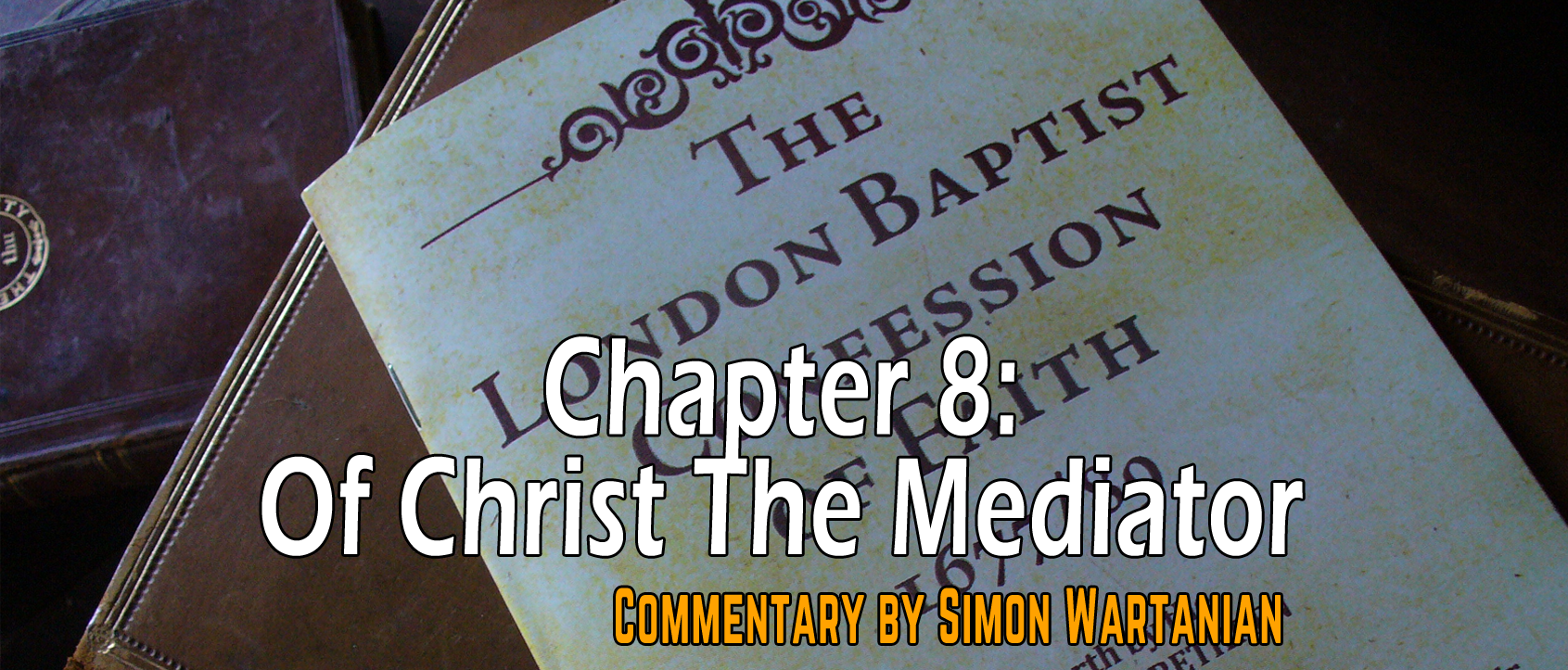 ...eousness to us. Not only has God reconciled us to Christ, but He has given the ministry of reconciliation to the believers, that through them God may reconcile the
world
to Himself.
Verse 19: Paul speaks of Christ's reconciliation of the world to Himself as a past action. God was reconciling the world to Himself. He did that on the cross of Calvary. The way in which He did reconcile the world to Himself was to not count their trespasses and sins against them, i.e., forgive them of their wickedness. Now we should pay attention to the word "world." It is here that the non-Calvinists see universal rather than Particular Atonement. This is the reason that I did not start the exegesis of vv. 18-19, which is the subject at hand in v. 18, but went back to v. 14. I believe that I fairly demonstrated the particularity of the death of Christ in vv. 14-15. It is not for every single human being that was made. His death was particular, which is the basis of this reconciliation. For God to be righteous and not count our sin against us means that He has counted them against a Substitute and punished them in Him (2 Cor. 5:21). Unless we believe that Paul contradicts himself within a few sentences we must throw away the very simplistic understanding of the word world meaning the whole humanity without exception. The same group, which was made a new creation, for whom Christ died, is still under discussion, but now Paul speaks in the context of evangelism. We have the message that God on the cross reconciled the world to Himself and that is the basis that we plead with people and God makes His plea through us that people should be reconciled to Him.
The use of the word "world" gauds against the error to believe that we should not preach the gospel to anyone we do not think is elect. The message of reconciliation is to be preached to everyone and God will draw His elect to Christ. That the word world is not used to mean "all humanity without exception" may be seen from Luke 2:1; John 7:4; 12:19; 13:1; 14:17; Acts 19:27; Romans 1:8; Colossians 1:6; Revelation 12:9; 13:3, 7-8. The word world here means humanity without distinction, instead of all without exception. Meaning, all people from everywhere and not all Jews or all who we think are the elect. It is proper to use the word "world" when speaking of Christ's death as the Bible does that. But we must not go to the simplistic understanding, which contradicts the context of the present passage. It is proper to speak of Christ's death for the world as in Revelation 5:9-10—
9 And they sang a new song, saying, "Worthy are you to take the scroll and to open its seals, for you were slain, and by your blood you ransomed people for God from every tribe and language and people and nation, 10 and you have made them a kingdom and priests to our God, and they shall reign on the earth."
The death of Christ is both particular and universal here. But obviously in two senses. It is particular in the sense that Christ is here spoken of to have shed His precious blood for a purpose. That purpose was to ransom a specific people for God. To purchase them for God. It is not an "iffy" purchasing and ransom which is spoken of, but a definite one. It is to purchase people from every tribe, language, people and nation. It is not, pay attention, to ransom every tribe, language, people and nation, but to ransom people from every… Here is seen the particularity of the atonement. All those whom He has purchased for G...