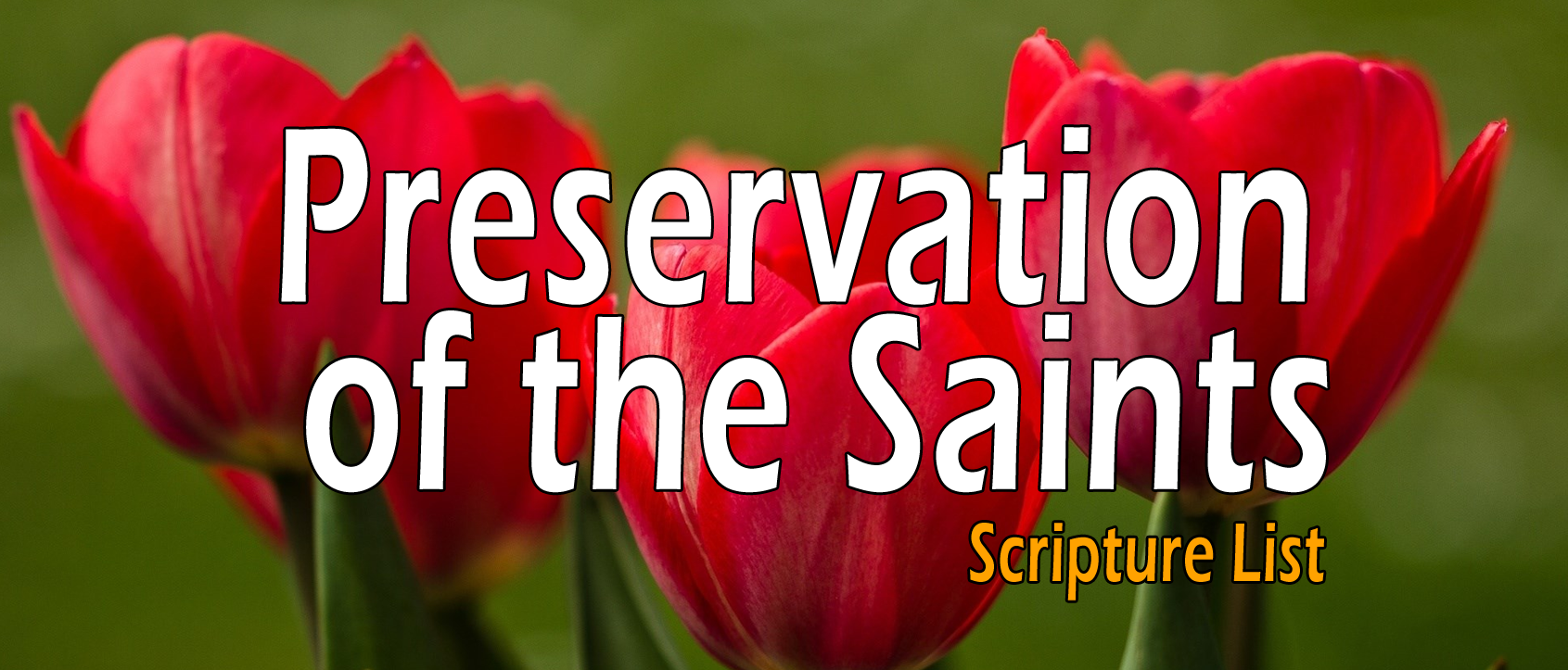 Preservation of the Saints[1]
Some prefer saying "the preservation of the saints" to emphasize that this is the work of God: others use the phrase "eternal security" to emphasize the impossibility of God's perfect work of salvation being undone. But whatever one calls it, it is the belief that when Christ save one of His elect, he will not fail to keep that saved person throughout life and bring them safely in to His presence. It is, in short, the belief that Christ is able to save perfectly.[2]
All who are chosen by God, redeemed by Christ, and given faith by the Spirit, are eternally saved. They are kept in faith by the power of almighty God, and thus persevere to the end.[3]
For a biblical defense and an exegetical case for this doctrine, also containing answers to passages supposedly refuting the doctrine of Perseverance see here.
Ps 138:8 The LORD will fulfill his purpose for me; your steadfast love, O LORD, endures forever. Do not forsake the work of your hands.
Ecc 3:14 I perceived that whatever God does endures forever; nothing can be added to it, nor anything taken from it. God has done it, so that people fear before him.
Isa 46:3-4 "Listen to me, O house of Jacob, all the remnant of the house of Israel, who have been borne by me from before your birth, carried from the womb; 4 ​even to your old age I am he, and to gray hairs I will carry you. I have made, and I will bear; I will carry and wi...