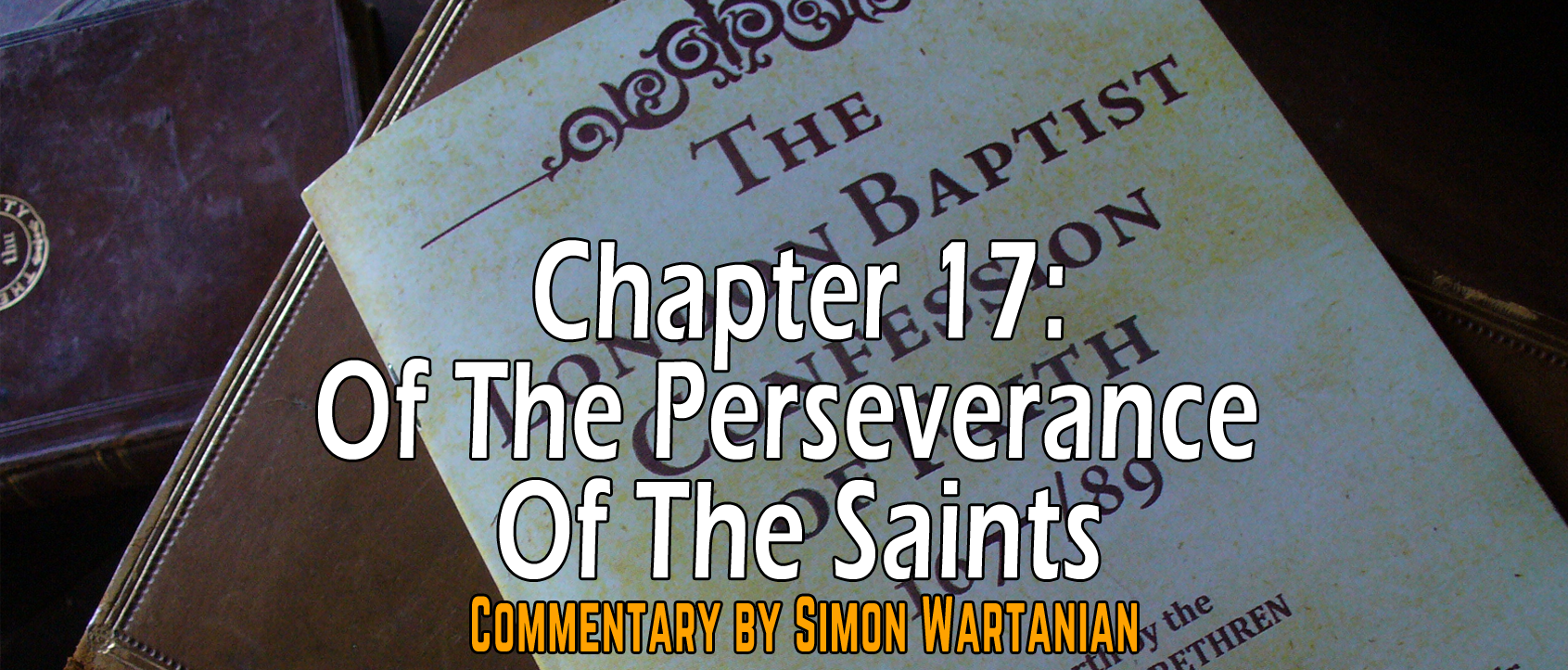 ...
briefly above.
No matter what, God will preserve His elect and bring them safely and without blame into His kingdom.
Falling Away From Grace?
There are verses which at first sight seem to support the idea that a true believer can lose their salvation. But if that was the case, then how do we understand the many passages that we discussed above which make such a thing for a true believer an impossibility? We are to interpret the unclear in light of the clear and it is clear that none of the elect will ever perish. In this section, I want to examine a few passages which are often brought up against the Perseverance of the Saints or Eternal Security. I will not discuss every passage brought up against this doctrine, obviously, but I will try to get the most important ones. I do not see any benefit in using warning passages against apostasy to say that it is, in fact, possible for true believers to commit apostasy under the New Covenant. They warn against apostasy and of its danger, but they, in fact, do not describe true believers becoming unbelievers.
I come to the difficult passages unashamedly with presuppositions in mind, namely, that none of the elect, on the basis of the clear teaching of Scripture, can fall away completely from grace and so end up in hell. I acknowledge that some of these passages brought up against the doctrine of Perseverance are difficult, but I also want to apply the principle of Analogia Fidei. I seek to interpret the unclear in light of the clear and not otherwise. If there is a passage that can only be interpreted in one way, while the other difficult passage can be interpreted in multiple ways, I'm not going to look for a way to escape the first passage.
A General Observation
The writers of the New Testament take those who profess faith at their word. If they were at one time professing the name of Christ, they take them at their word and when they later deny the name of Christ, they, therefore, conclude that they have left the faith that they once professed. But the authors of the New Testament never once claim that those who apostatized were regenerate believers but now have become unregenerate, or they were justified believers that now have been unjustified, or they were Spirit in-dwelt believers that now are Spirit-less. This is the crucial point of all of this. If it can be demonstrated that such a thing as described is possible, then apostasy from truth and living faith is proven biblical. Therefore, using passages like 1 Timothy 6:10 to claim that true believers do, in fact, fall away from the faith into damnation, is I believe wrong in light of Scripture's clear teaching on perseverance. Passages like 1 Timothy 4:1; 6:10 could better be interpreted to be about professing believers and not about true believers. Those who claimed at one time to belong to Christ, but have rejected that profession they once made. They were never sown in the good soil, to begin with (Matt. 13:22). Or to use Revelation 3:5 to say that Christ will, in fact, blot out some names goes against what the passage expressly says. That the Lord says He will never blot out the name of the conquerors does not at all mean that He blots out some other names, rather it confirms the conquerors in their faith and shows them that Christ the Lord of all is on their side in the midst of their persecution.
Using warning or conditional passages from Hebrews like Hebrews 2:1, 3; 3:6, 12-14; 12:15-17, 25 will not prove that true beli...