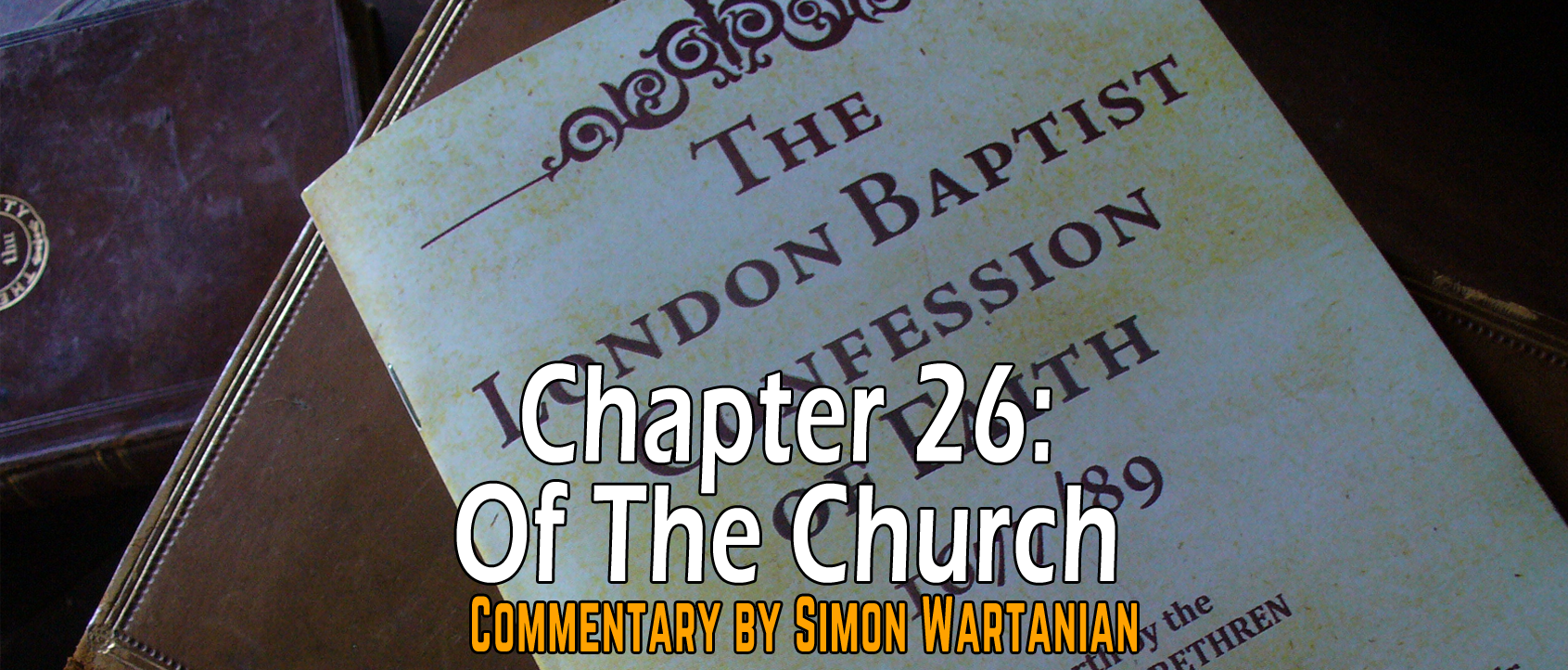 ...ng to His body on earth. That is why the epistles call on us to walk in a way worthy of the gospel (Eph. 4:1; 5:2; Col. 1:10; Phil. 1:27; 3:17; 1 Thess. 4:1). We should outwardly manifest what is true in us. But since human judgment is necessary to admit one to baptism or membership, this means that this is a fallible process. While the ideal situation is that only those in the invisible church should be admitted to membership in a local church, this is impossible to achieve. The impossibility lies in the fact that we cannot see into people's hearts. We are not God. Therefore, the way in which God has given to determine this is by profession of faith and by conduct of life. God-loving
Elders
and congregations determine this by these fallible means. This process will undoubtedly admit those who do not belong to the universal church into a local church. There are people who are deceived and think are believers. They even show some outward fruit that they are believers, but are not. While there are those who merely "walk the walk and talk the talk," but their hearts are still enslaved to sin. This means that this process allows for tares/weeds among the wheat (Matt. 13:24-30). But this is not a process which allows anyone with interest to join up. There should be a profession of faith which is in accord with the conduct of one's life and vice versa. Those who follow what Scripture says about the church and of whom it is constituted will
not
knowingly admit unbelievers among themselves. When that takes place, the blame is not upon the leadership and the church, but upon the false professor. Those who belong to the church are described as those who remain. While false professors will have their time to leave: "They went out from us, but they were not of us; for if they had been of us, they would have continued with us. But they went out, that it might become plain that they all are not of us" (1 John 2:19).
The Wellums even point to the warning passages as proof that the church should be constituted of those who are true believers. They write:
The New Testament knows of false professions and spurious conversions. In fact, that's why Paul exhorted, "Examine yourselves to see whether you are in the faith" (2 Cor 13:5 NIV; see also 2 Pet 1:10). Still the New Testament views the church on earth as a heavenly (tied to the "age to come" and the new creation) and spiritual (born of and empowered by the Spirit) community. It is "the outcropping of the heavenly assembly gathered in the Jerusalem that is above." [D. A. Carson] Scripture simply does not treat it as a mixed community of believers and unbelievers like ancient Israel. It is constituted as a regenerate people who profess to have crossed from death to life, to have been united to Christ, to be participants in the new creation and the new covenant age.[16]
There would be no point to call for the purity of the church if its membership does not matter, or that its membership may be mixed between regenerate and unregenerate. The fact is, the membership of the visible church on earth should reflect that of the invisible church. The way we know that is by profession of faith and walk of life. We may even take the example of the apostle Paul. In 1 Corinthians 1:2, Paul writes to a local church of God which is located at Corinth, but his words apply to the universal church as well. Paul did not have a special insight into who is a true believer and who is not. He took people at their w...