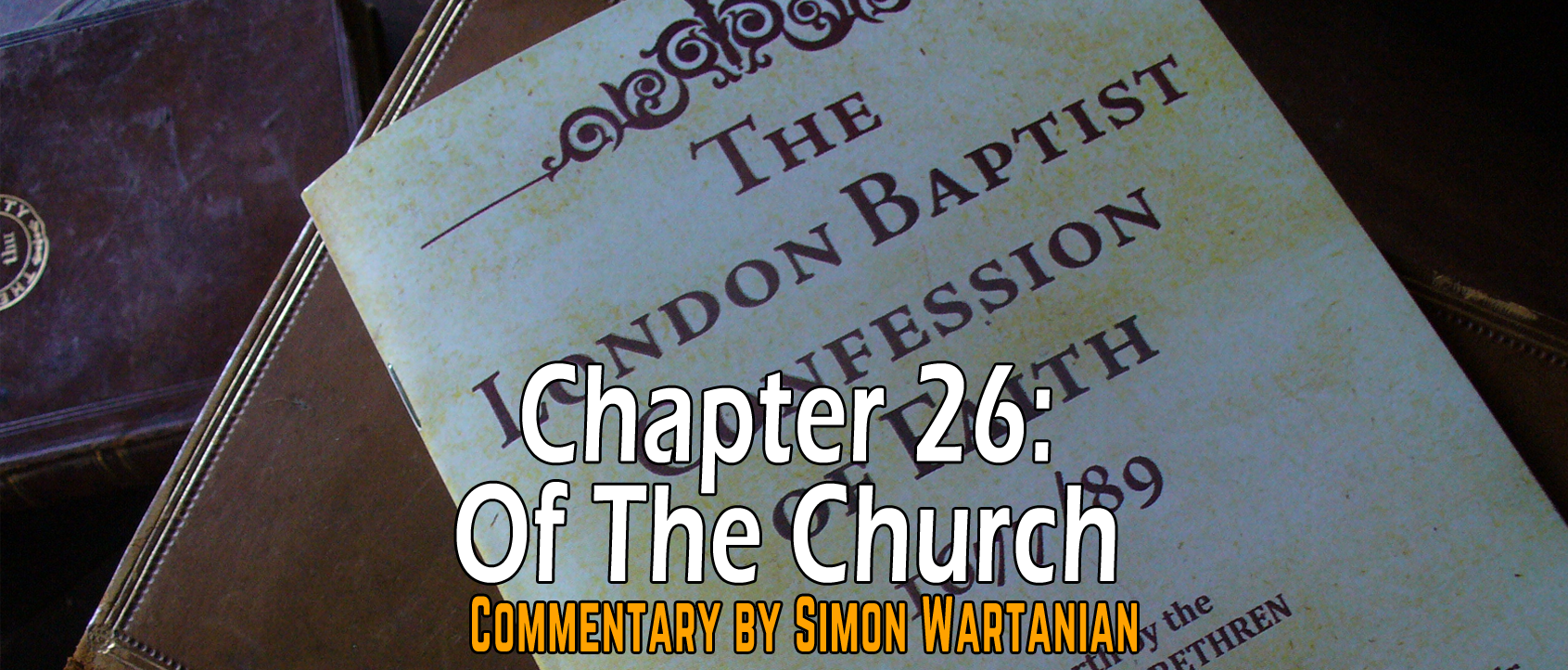 ...rches thus gathered, according to his mind declared in his word, he hath
given all that power and authority,
which is in any way needful for their carrying on that order in worship and discipline, which
he hath instituted for them to observe
; with
commands and rules for the due and right exerting, and executing
of that power.
1
Matt. 18:17-20; 1 Cor. 5:4-5, 13; 2 Cor. 2:6-8
Power, Authority, And Worship
God has granted authority to the officers in a Local Church to govern their church in accordance to the Word. He has not granted absolute power and authority, but only as the paragraph says, "in any way needful for their [the churches] carrying on that order [His mind declared in His word] in worship and discipline". The Lord has not given the church freedom to invent ways of worshipping God but has given them the authority to order their worship in the way that God prescribes. This is the Regulative Principle of Worship which we made a case for in chapter 22. It is God Who in His Word reveals how He is to be worship. Man is not to add to worship elements not prescribed in His Word. The church may determine the circumstances of worship. These are things like how many songs should we sing, how long should the preaching be, at what time do we come to worship, do we use a beamer and such questions. What God has prescribed in His Word ought to be done and not neglected. Furthermore, no element of worship may be added other than that which God has prescribed in His all-sufficient Word.
Discipline
An important power which the Lord has given to the church is the power of discipline. This power is especially given to the leadership. This is largely spoken of in Matthew 18:15-20. The purpose of discipline is not for the sake of merely pointing false doctrine or sin, but the purpose that the sinning brother or sister may be corrected in their error and come back to repentance. Discipline is for the good of the church as a whole, so that those, for example, teaching false doctrine, may be stopped to do so. Furthermore, its purpose is to serve for the good of the erring person. It is not discipline for the sake of condemnation, but restoration.
The Lord Jesus taught us that this discipline first should be one-on-one (Matt. 18:15). We go to the erring or sinning brother and tell them their fault, hoping that they may come back to repentance and see their sin. But, if they refuse to listen to our correction and discipline, then we are to "take one or two others along with" us (Matt. 18:16). In this way, they would see that this is not a personal issue, but more people are actually concerned about this person. But, if the erring or sinning brother still refuses discipline, then the last step is to "tell it to the church. And if he refuses to listen even to the church, let him be to you as a Gentile and a tax collector" (Matt. 18:17). If he still refuses to listen to discipline from the leadership and the church as a whole, then he is to be excommunicated and to be treated as an unbeliever. He is to be removed from the list of membership in the Church. The Lord promises His presence as a Judge when the Church takes such a decision. When they judge a particular matter, He is there in their midst judging the rightness or wrongness of their decision. See Matthew 18:19-20; 1 Corinthians 5:4.
Notice that throughout this discussion, implicitly, church membership is necessitated. This person at one time belonged to the c...