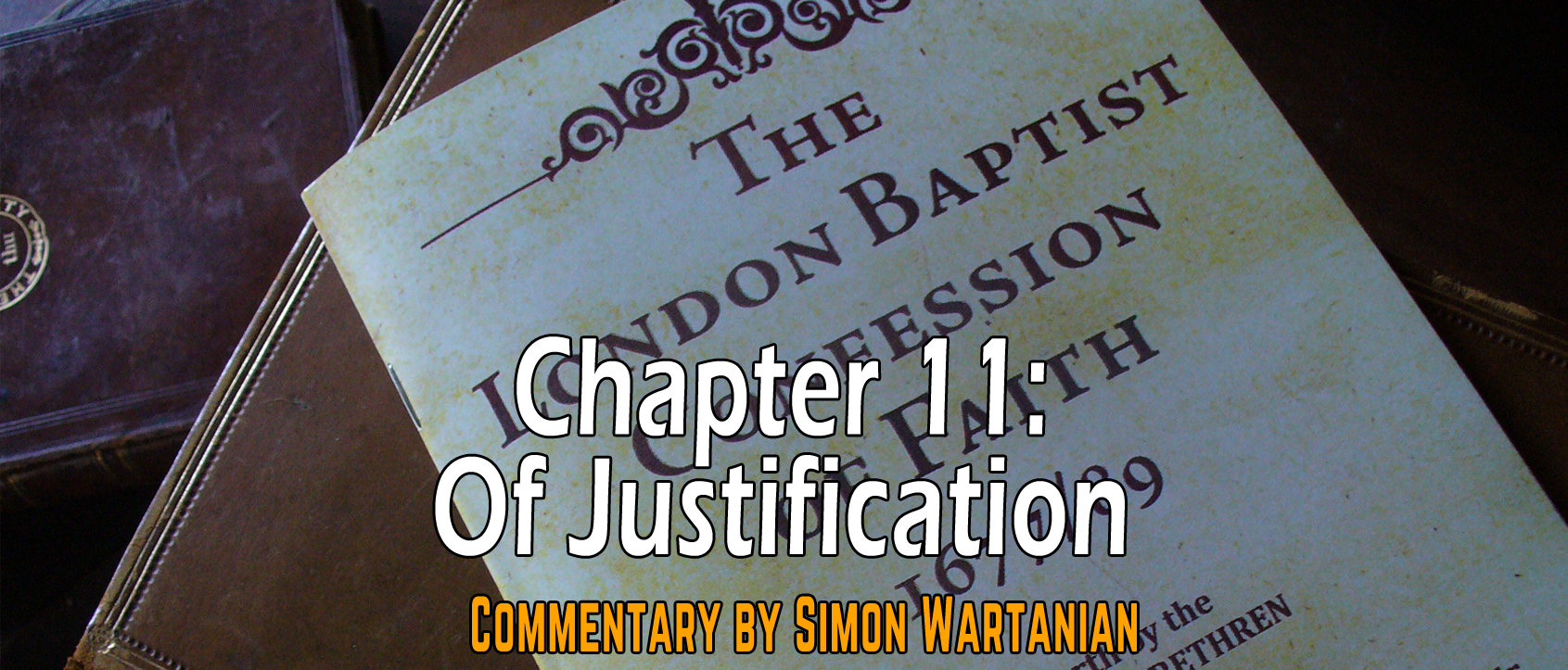 ... yet it is not alone in the person justified, but is ever
accompanied with all other saving graces,
and is no dead faith, but worketh by love.
2
Rom. 1:17; 3:27-31; Phil. 3:9; Gal. 3:5
Gal. 5:6; James 2:17, 22, 26
Faith alone, which is receiving and resting on Christ and His righteousness, is the only instrument of justification (Rom. 1:17; Gal. 2:16; Phil. 3:9). We are declared righteous by faith alone and not by faith plus our works or anything else. This is Sola Fide. But it should not be thought that this faith is alone in the person justified, but is ever accompanied with all other saving graces (Gal. 5:6; Jas. 2:17, 22, 26; Titus 2:11-14). We are saved by faith alone, but this faith is not alone. It is not a dead faith, but worketh by love (Gal. 5:6). Good works are the fruit of true faith. They are not a ground of justification, they are fruits which demonstrate our justification.
---
The Case for
Sola Fide
It is by faith alone that we are saved from God's wrath and welcomed into a loving relationship with Him. Faith alone is the instrument, which is given to us by God so that we would be brought into His fold. Manifold are the passages which mention saving faith alone (which is always accompanied with repentance, Acts 20:21) as the means to justification. But Roman Catholics may object that the Bible nowhere says "faith alone" and the only places where that phrase appears is in James 2:24 when it's in the negative. We will deal with that below. But when we read of faith being the instrument of justification and in the same verse excluding works, then we are justified to say that the Bible teaches that faith alone is the sole instrument of justification. Romans 3 is my favorite passage on justification. It's clear and to the point. The Holy Spirit says—
Rom. 3:28-30 For we hold that one is justified by faith apart from works of the law. 29 Or is God the God of Jews only? Is he not the God of Gentiles also? Yes, of Gentiles also, 30 since God is one—who will justify the circumcised by faith and the uncircumcised through faith.
What are the works of the Law but the things that God delights in and has commanded in the Mosaic Law, including the Ten Commandments? But still, Paul says that is not the way that we are justified. That is not the way that we are declared righteous before the thrice holy God. It is by faith. For the Jew and the Gentile, it is the same way whereby comes the equality of Jewish and Gentile Christians (e.g. Gal. 3:28; Eph. 2:11ff). The Jews had the idea that justification was through their efforts, but Paul here combats that idea. Justification by works is the essence of all man-made religions and the path to perdition. In Galatians, when Paul is combating the "another gospel" of the Judaizing heretics, he in the same breath is combating against justification by works and teaches Sola Fide. The error of the Judaizes was that they added works to the Gospel of Christ. They began with requiring the believers to be circumcised, but they did not realize that those who are circumcised were obliged to keep the whole law (Gal. 5:3), therefore they hinged the justification of the sinner upon his works.
Gal. 2:15-16 We ourselves are Jews by birth and not Gentile sinners; 16 yet we know that a person is not justified by works of the law but through faith in Jesus Christ, so we also have believed in Christ Jesus, in order to be justified by faith in Christ and not by works of ...