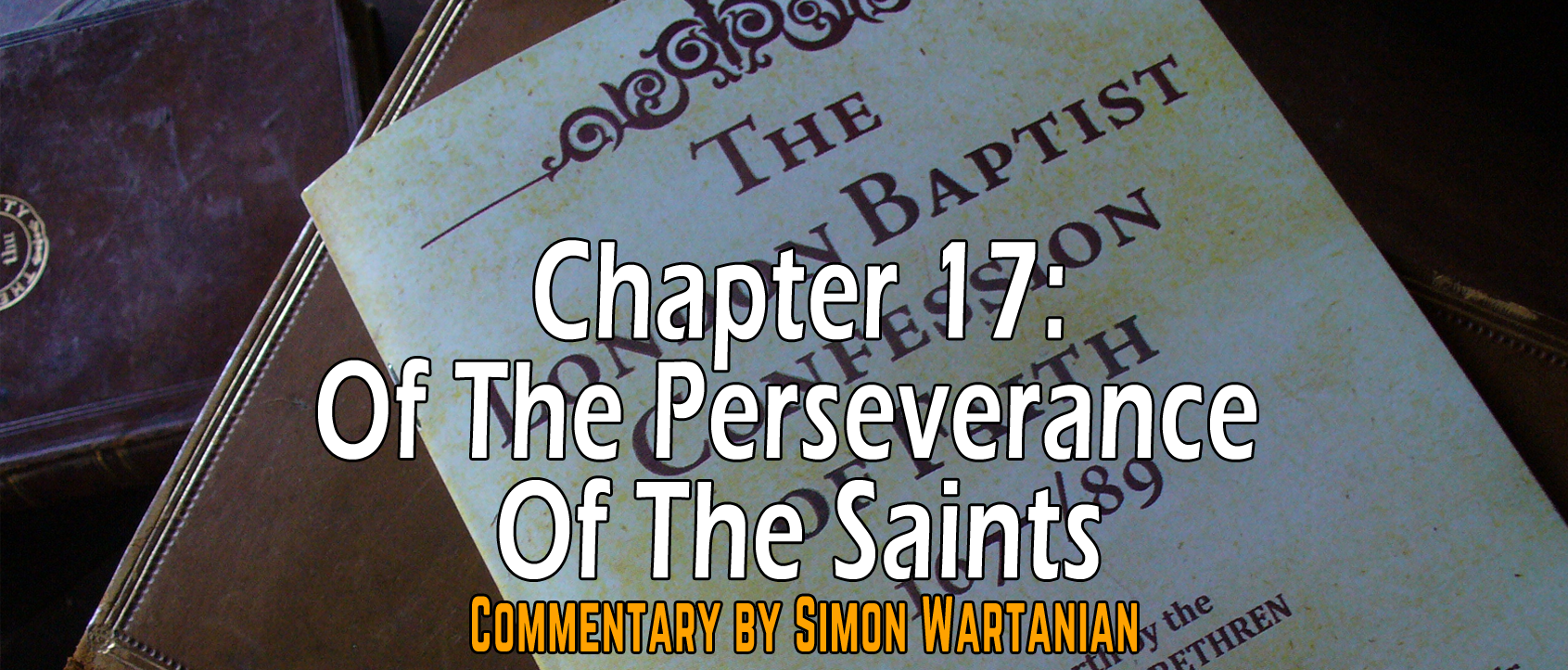 ...ent of God? Do you see what impossible ideas this doctrine of losing one's salvation leads to?
Therefore, consistent with the two other passages from John we maintain that eternal life presupposes the fact that those who possess it are unable to lose it.
Pauline Corpus
After considering the apostle John and particularly the Lord Jesus's words in the Gospel, we will move beyond the direct words of Jesus into the writings of the disciples beginning with Paul. Paul has 13 Epistles attributed to his name. He is the one who has some warning passages, passages about "falling away", but he is also the one who often speaks of Assurance Of Salvation and perseverance. Here, I want to look at a few passages from which we see that Paul taught the doctrine of Perseverance.
Romans 8:28-39 – Nothing can separate us
And we know that for those who love God all things work together for good, for those who are called according to his purpose. 29 For those whom he foreknew he also predestined to be conformed to the image of his Son, in order that he might be the firstborn among many brothers. 30 And those whom he predestined he also called, and those whom he called he also justified, and those whom he justified he also glorified. 31 What then shall we say to these things? If God is for us, who can be against us? 32 He who did not spare his own Son but gave him up for us all, how will he not also with him graciously give us all things? 33 Who shall bring any charge against God's elect? It is God who justifies. 34 Who is to condemn? Christ Jesus is the one who died—more than that, who was raised— who is at the right hand of God, who indeed is interceding for us. 35 Who shall separate us from the love of Christ? Shall tribulation, or distress, or persecution, or famine, or nakedness, or danger, or sword? 36 As it is written, "For your sake we are being killed all the day long; we are regarded as sheep to be slaughtered." 37 No, in all these things we are more than conquerors through him who loved us. 38 For I am sure that neither death nor life, nor angels nor rulers, nor things present nor things to come, nor powers, 39 nor height nor depth, nor anything else in all creation, will be able to separate us from the love of God in Christ Jesus our Lord.
The Golden Chain of Redemption is a great passage on the Assurance Of Salvation from the beginning until the end and the victory of God's unconquerable love. Few observations on this passage are in order.
1. First of all, let us notice and take hold of the promise in v. 28. Everything that happens to us is decreed by an all-wise and all-good God for the benefit of His children (e.g., Eph. 1:11; Heb. 1:3; Isa. 46:8-11). Everything must work for the good. But the good of whom? Everything must work for the good of a specific people, namely, "those who are called according to his purpose." Not everyone has this promise, but only the elect have the promise that everything that comes at them will eventually work together for good. Not that only good things will come to us. But rather, whatever comes to pass, we can declare that God will work all things together for our good and His glory. Does this also include temptations, trials, and struggles through which we doubt God's goodness and power and run into unbelief? I believe that it certainly does. But somehow God will work it together for good. Nothing, whatever it may be, will be able to separate the elect from God and will render God powerless to w...