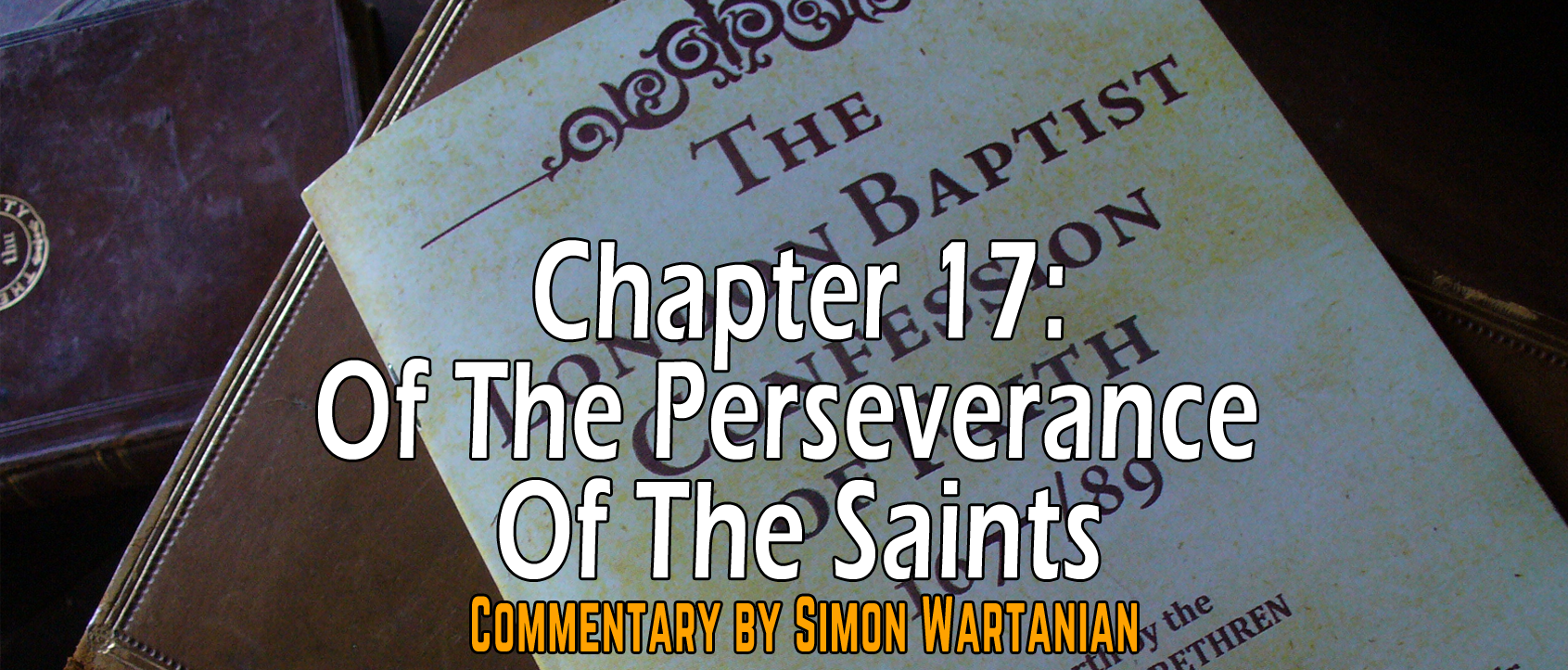 ...nd floods, we may
be sure to be kept by the power of God unto salvation
and the enjoyment of our
purchased possession
. The fact that the elect cannot lose their salvation is further shown from the fact that we are
engraven upon the palm of His hands
(Isa. 49:16) and our
names having been written in the book of life from all eternity
(Rev. 13:8; 20:15). All this is given for the confidence and encouragement of the believers in God's faithfulness, goodness, grace, promise, and power.
---
The Impossibility Of Final
Apostasy

For The Elect

The biblical and Reformed doctrine of perseverance is a great mountain, which gives the saints assurance and faith in God's almighty power in overcoming sin in us and completely saving us. The doctrine does not teach, contrary to non-Protestant caricatures, that Christians after being saved can do whatever they want to do and still remain saved. Rather, the doctrine teaches that those who have the Spirit of God indwelling in them will persevere in the faith by the almighty power of God. The Lord will chastise, sanctify and lead them toward a holier life.

That the doctrine is true and biblical may be seen from many ways (see paragraph 2), including (1) the decree of election, (2) regeneration, (3) justification and (4) Christ's obedience.

Election: It has pleased God from all eternity to select a particular people in the Lord Jesus Christ whom He will redeem from sin to be with Him forever without any consideration of foreseen faith or works, merely because of His good pleasure. Seeing that their salvation was not dependent upon them, how would their perseverance be (completely) dependent upon them? There is no debate among Calvinists about whether the elect can lose their salvation. Someone who accepts Unconditional Election must believe in perseverance. It is logically necessary, for to contend otherwise is to say that God has unconditionally chosen a person to be saved, but has not chosen to preserve that particular person, which is absurd on its face. Therefore, the one who accepts Unconditional Election inevitably must accept the Perseverance of the Saints. For to reject the doctrine is to contend that God fails to save those whom He intends to save. See chapter 3, paragraph 5 for more on Unconditional Election.

Regeneration: Through regeneration, we have been made new creatures, given a new heart and a new spirit. Plus, the Spirit of the Almighty has come into our hearts (e.g., Ezek. 36:25-27). We've been given a new nature with the Law of the God written upon our hearts (Jer. 31:31-34). What happens when (supposedly) a person loses their salvation? Do they become unregenerate? Do they receive their old nature back? Do they become unborn again? Do you see the difficulty that such an idea of "falling away" brings with it? It is simply impossible that such a thing will happen. And what if the person loses their salvation and then comes to the Lord Jesus again, does God cause him to be born again for a second time? See chapter 11 for more on regeneration.

Justification: Justification is a legal act of God by which He declares guilty sinners free because of Christ's work. Our sin is put upon Him, and we receive His righteousness (e.g., 2 Cor. 5:21; Rom. 3:21-31). How does it happen that God's verdict, for a (supposedly) regenerate believer, becomes void after that person falls away (see Rom. 8:1)? Does the person become unjustified? Does he lose his justification? But how can that be if God has...