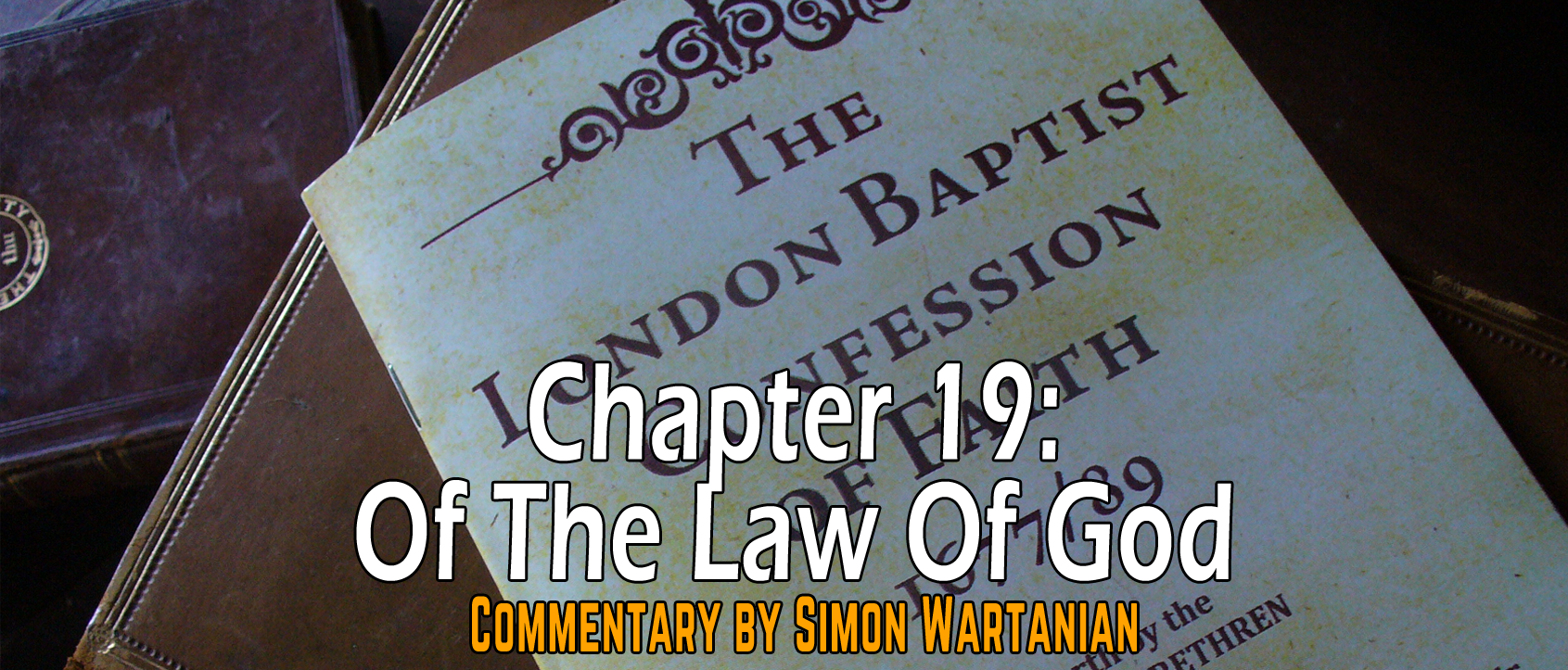 ...f the Decalogue
In this section I would like to take a look at the moral law of God contained in the Decalogue. I have argued that all people know the moral law of God in paragraph 1. Above, I have tried to show continuity between the natural law and the revealed moral law in Scripture and thereby show that the natural law was summarized on Sinai in ten commandments. In this section I will unashamedly quote a lot from various authors from whom I've benefited. I have consulted the following works:
I will have things to say myself, but I will likewise let men much wiser than me explain the Decalogue of God to us and to our benefit.
It was a great and very helpful observation that I read in Calvin first and which is expressed in the words of the WLC that "where a duty is commanded, the contrary sin is forbidden; and, where a sin is forbidden, the contrary duty is commanded: so, where a promise is annexed, the contrary threatening is included; and, where a threatening is annexed, the contrary promise is included" (Q. 99, rule 4)[15]. This is a very helpful observation to see that the Decalogue not only calls us to abstain from sin, but at the same time to do good. Thus the sixth commandment not only commands unlawful killing, but also the call to protect the lives of people and count life as precious. The ninth commandment not only commands refraining from false witness and lies, but also telling the truth at all times. I believe this is what is meant by the statement that the moral law was "summarized" in the Decalogue. To preserve life, to speak truth, to be faithful to one's spouse, to love God, to honor elders are self-evident moral truths, yet they are not explicitly commanded in the Decalogue, but we implicitly acknowledge that they're in this way required.
Preface To The Decalogue
Exod. 20:1-2 And God spoke all these words, saying, 2 "I am the LORD your God, who brought you out of the land of Egypt, out of the house of slavery.
God delivered Israel from bondage by grace. They certainly did not deserve the greatest redemption in the Old Testament and throughout their history they demonstrated that. But the Lord delivered them according to His promise to the fathers and brought them with a mighty arm from slavery. He freed them by grace and now He gave them His laws so that they would walk in His ways. Israel received the moral, ceremonial and civil laws of God. In Exodus 20 the Lord Himself speaks to them the Ten Words of His covenant.
It was the Lord Himself, not through the ministry of Moses as the other cases, Who spoke the Decalogue to all the people of Israel from Mt. Sinai (Deut. 4:33, 36; 5:4, 22). This demonstrates the special care of God con...