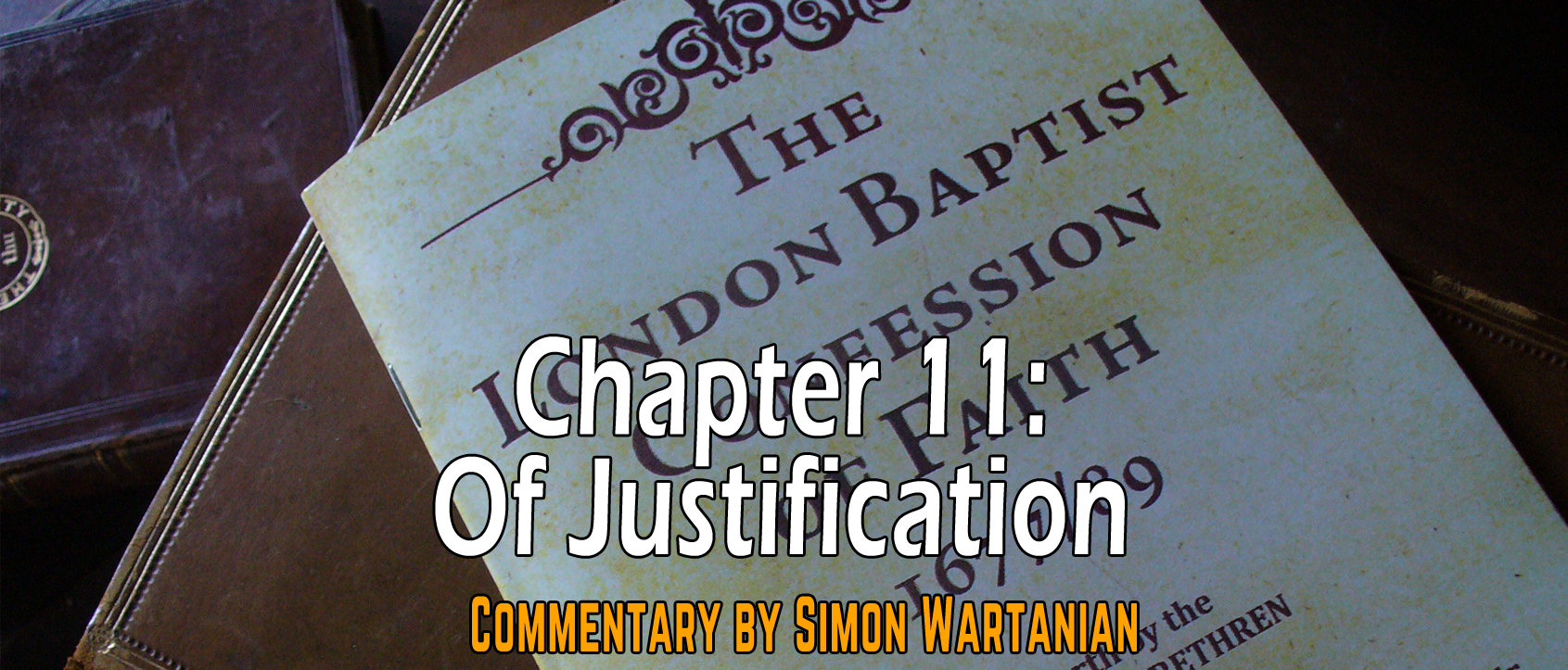 ...-footnote-id="pvlug"
[4]
Rome, in these words, has denied the Gospel of Christ. They place their curse upon the Protestant and biblical doctrine of justification by faith alone. which is the Gospel of our salvation. They have denied justification by faith alone, which I will seek to make a case for below. They confess that faith is necessary, but it is not enough. They confess that grace is necessary, but it is, again, not enough. I assert and will seek to prove that the Bible teaches that faith alone is that which justifies the wicked and not grace/faith plus anything in us.
Imputed Righteousness
Christ's active obedience is what was imputed to us, which we discussed in chapter 8 (see here). His active obedience refers Lord's keeping the Law of God perfectly for us and in our place. All that righteousness which the Lord Jesus earned, the Father credits to us. It is as though we had lived the perfect life of Christ in complete obedience to God. That is how God sees His children. But it is not only His active but also passive obedience which justifies us. His passive obedience refers to His obedience to the Father even to the point of death and torture. It is through Christ's righteousness and death that we are justified and are in the right with God. Christ provided us a perfect righteousness by perfectly obeying and living the Law of God in our place and He took the penalty of the Law, which was ours upon Himself. Christ's righteousness is given and credited to us. It is not mixed and infused with our own righteousness. The Apostle Paul says:
Phil. 3:9 and be found in him, not having a righteousness of my own that comes from the law, but that which comes through faith in Christ, the righteousness from God that depends on faith—
Paul does not find comfort in his own righteousness, which comes through the law and doing "good" things which the law commands. But he finds his comfort, peace, and rest in the righteousness which comes through faith in Christ.
1Cor. 1:30-31 And because of him you are in Christ Jesus, who became to us wisdom from God, righteousness and sanctification and redemption, 31 so that, as it is written, "Let the one who boasts, boast in the Lord."
The Lord Christ is our righteousness. We do not have a righteousness of our own. Indeed, Isaiah says that all our good works are as filthy rags (Isa. 64:6) and Paul says that none is righteous, no not one (Rom. 3:10). How could we, with our "righteousness", stand before a thrice holy God?! This is the promise of God since of old. Jeremiah speaks of a time when the LORD will become our righteousness (Jer. 23:6). It is He who forms the basis of our right-standing before and with God. That which will enable us to stand before the throne of God and not be consumed in His wrath is the fact that we have the righteousness of Christ credited to us, which is able to make us stand before the "holy, holy, holy" God. 2 Corinthians 5:21 is inescapable on this point:
For our sake he made him to be sin who knew no sin, so that in him we might become the righteousness of God.
See our discussion of this passage in chapter 8 for the substitutionary atonement.
God was pleased (Isa. 53:10 KJV) to place our sins upon Christ and treat Him as though the Righteous and Sinless had done every sin we have done. There was a purpose for this ("so that"). The purpose is that we should become righteous and this righteousness would be the righteousness of God...