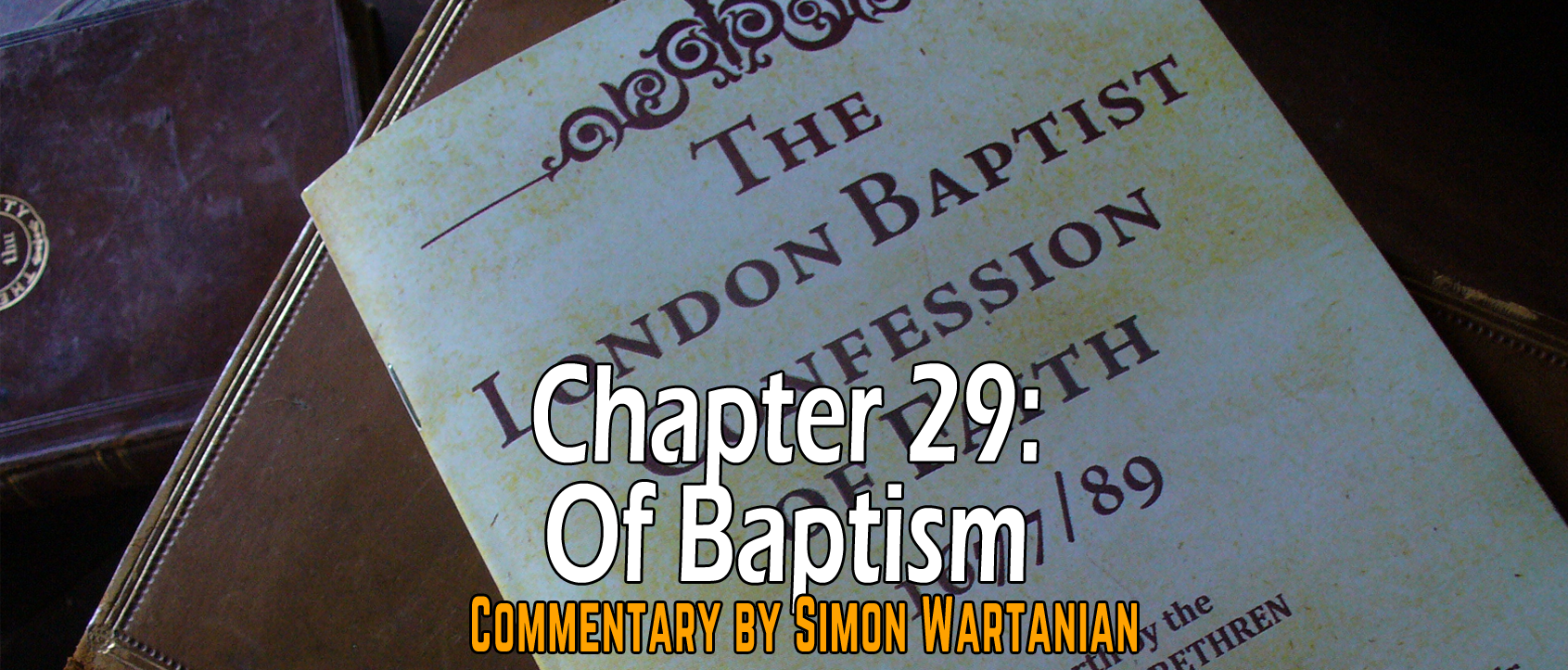 ...'s."
[5]
We will look at the different aspects of baptism as presented in the New Testament below.
Union With Christ In Death, Resurrection, Newness Of Life
Galatians 3:27
Gal. 3:25-27 But now that faith has come, we are no longer under a guardian, 26 for in Christ Jesus you are all sons of God, through faith. 27 For as many of you as were baptized into Christ have put on Christ.
We are Children Of God, why? Because we have been baptized into Christ. What does this mean? It means that we identify with Christ and we declare that we belong to Him. What is the meaning of "have put on Christ"? This means that we "have put on his sentiments, opinions, characteristic traits"[6] (cf. Rom. 13:14). We are identifying with Him and saying to those watching that we belong to Him. To Paul's argument, this then would mean that all who are baptized into Christ are Children Of God because they have put on His characteristics. They identify with Him. Jamieson, Fausset, Brown give the input of Paul's argument well when they write: "By baptism ye have put on Christ; therefore, He being the Son of God, ye become sons by adoption, by virtue of His Sonship by generation. God regards us in Him, as bearing Christ's name and character, rather than our own."[7] These are realities which baptism signifies, but are not caused by water baptism. The baptism into Christ is not the same as water baptism in the name of Christ. But we will see why that is the case below in our discussions on Romans 6 and Colossians 2.
Romans 6:3-5
Rom. 6:3-5 Do you not know that all of us who have been baptized into Christ Jesus were baptized into his death? 4 We were buried therefore with him by baptism into death, in order that, just as Christ was raised from the dead by the glory of the Father, we too might walk in newness of life. 5 For if we have been united with him in a death like his, we shall certainly be united with him in a resurrection like his.
This is the most familiar aspect of baptism amongst Baptists. Baptism symbolizes our death to the old life and our resurrection to the new life in Christ Jesus our Lord. This is even more strengthened when we understand the mode of baptism to be immersion. The whole body goes into the water, symbolizing the death of our old self and identification with Christ's death, and then we come out of the water, symbolizing the resurrection of the new man in Christ and with Christ. It is a given fact, the apostle assumes, that baptism into Christ, which means to be engrafted in Him and united with Him, of which water baptism is a sign or representation, is a baptism into Christ's death. This means that in our baptism we are identifying with Christ's death. Baptism symbolizes the laying down of the old life with Christ and being united with Him in His death. Paul says elsewhere, "I have been crucified with Christ" (Gal. 2:20). As Thomas Patient observed, "the believer is to have fellowship with Christ in His Death and to reckon himself dead with Him to Sin, Satan, the Law, and the Curse (Gal. 3:27; Rom. 6:2, 3, 4, 7, 9; 1 Cor. 15:29)."[8] This is symbolized by water baptism when the person being baptized is immersed and is underwater. This signifies the person's death to his old self, even that the waters of baptism are seen as a grave for the old man. Dr. Wayne Grudem observes:
In fact, the waters of baptism have an even richer symbolism than simply the symbolism of the grave. The waters also remind us of the waters o...