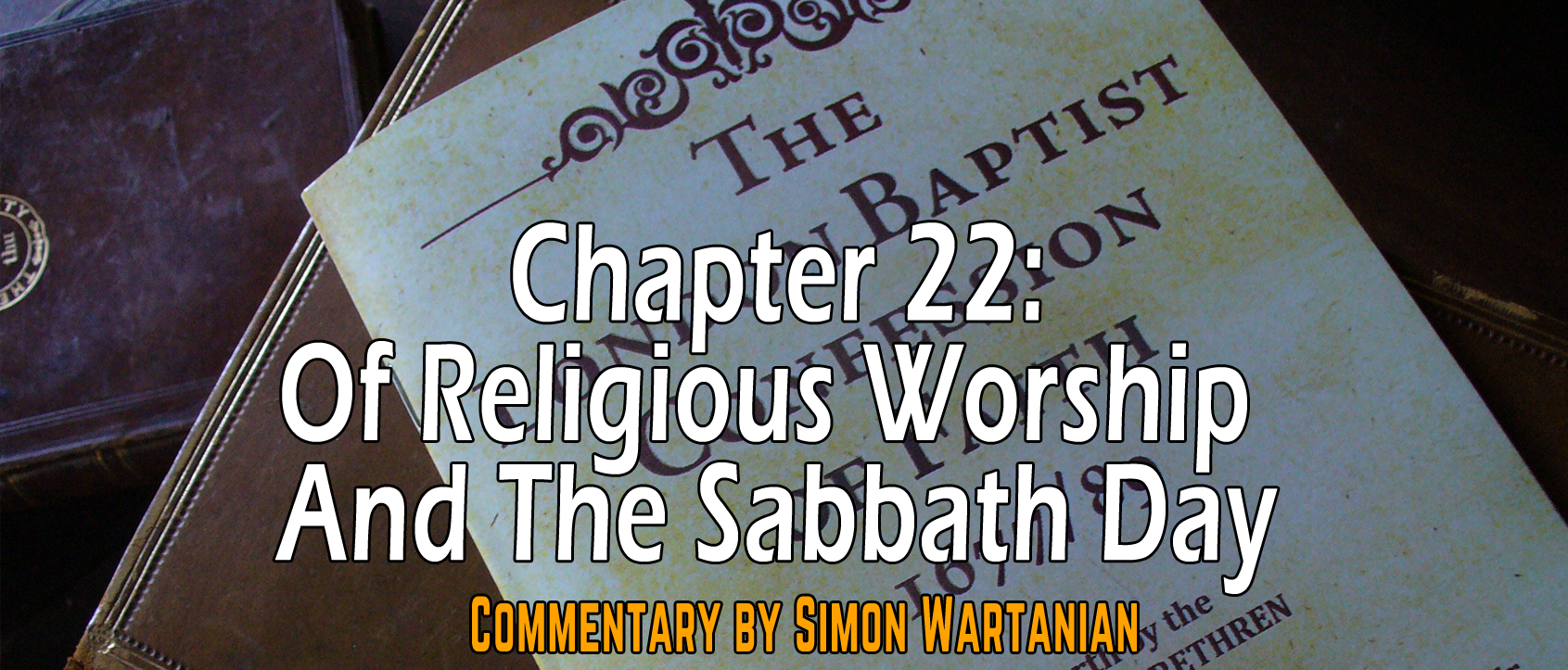 ...omicron;ῦ Δαβὶδ ψαλλέτω ϋμνους);".
[35]
In the work referenced above which was a product from the fourth century we read:
…but assemble yourselves together every day, morning and evening, singing psalms and praying in the Lord's house: in the morning saying the sixty-second Psalm, and in the evening the hundred and fortieth, but principally on the Sabbath day. And on the day of our Lord's resurrection, which is The Lord's Day, meet more diligently, sending praise to God that made the universe by Jesus, and sent Him to us, and condescended to let Him suffer, and raised Him from the dead.[36]
2) Hymns are songs of praise to God. Albert Barnes, while admitting that "it is not easy to determine precisely what is the difference in the meaning of the words here", writes on Ephesians 5:19:
A hymn is properly a song or ode in honour of God. Among the heathen it was a song in honour of some deity. With us now it denotes a short poem, composed for religious service, and sung in praise to God. Such brief poems were common among the heathen, and it was natural that Christians should early introduce and adopt them…One thing is proved clearly by this passage, that there were other compositions used in the praise of God than the Psalms of David; and if it was right then to make use of such compositions, it is now. They were not merely "psalms" that were sung, but there were hymns and odes.[17]
Barnes, who was a Presbyterian in the 19th century, was not an Exclusive Psalmodist and he saw evidence in this passage against Exclusive Psalmody. Lange comments on hymnos saying:
ὕμνος [hymnos] is a song of praise, according to the context (Eph 5:19 : "to the Lord") and to history (Pliny in Gieseler, Kirchengeschichte, Ι. 1, p. Eph 136: Carmenque Christo quasi Deo dicere secum invicem), to Christ, hence more strictly Christian hymns, songs of Jesus;
Remember also the words of Pliny the Younger concerning the Christians who sang "a hymn to Christ as to a god."[34]
3) Odes or spiritual songs are things which are about spiritual things. Barnes writes on Ephesians 5:19—
Odes or songs relating to spiritual things in contradistinction from those which were sung in places of festivity and revelry. An ode is properly a short poem or song adapted to be set to music, or to be sung; a lyric poem.[17]
J.P. Lange sees odes as "being more general as regards matter and intended more for individual needs and private use."[35] Ken Puls notes the importance of the adjective "spiritual" here:
Not all music is composed for worship or should be used for worship. We are to sing music that is the result of the Spirit God working in hearts and cultures and peoples—music that is sanctified for (set apart for and intended for) God's glory in corporate praise—music that helps us speak truth to one another, teaching, exhorting and encouraging one another.[37]
Finally, John Calvin, commenting on Colossians 3:16, gives the three distinctions as he understands them:
They are commonly distinguished in this way — that a psalm is that, in the singing of which some musical instrument besides the tongue is made use of: a hymn is properly a song of praise, whether it be sung simply with the voice or otherwise; while an ode contains not merely praises, but exhortations and other matters. He would have the songs of Christians, however, to be spiritual, not made up of frivolities and worthless trifles.[12]
We see that the phrase "ps...