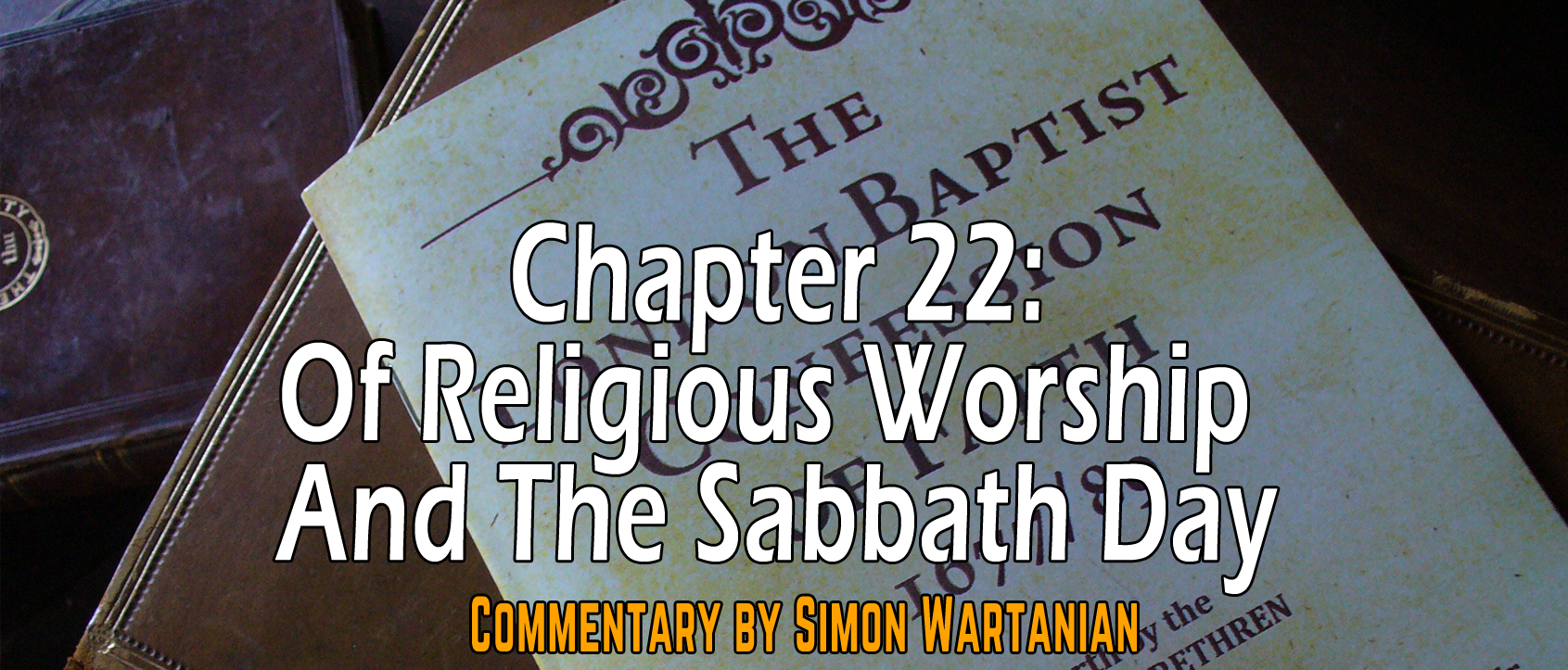 ...found as
audio
.
John Piper. Is There A "Lord's Day"?
Mark Fitzpatrick - Study: Are Christians supposed to keep the Sabbath?
The Institution of the Sabbath
We will deal here with the fact that the Sabbath was instituted on the seventh day of creation as a Day Of Rest for man. It was not something newly introduced on Mt. Sinai, but it is as old as the Creation. If it could be demonstrated that the Sabbath was not instituted at Sinai, but at the Creation, then arguments used against the Sabbath in connection with the passing away of the Mosaic Covenant are useless, since then the Sabbath would transcend the Mosaic Covenant and is not a unique and new part of it. Joseph A. Pipa writes:
Along with work (Gen 1:28; 2:15) and marriage (Gen 2:18-25), God instituted the Sabbath to govern the lives of all mankind. Just as the ordinances of work and marriage are permanent, so is the ordinance of the Sabbath.[41]
Let's see if this statement is true and biblical. Our discussion of the Sabbath as a creation ordinance, a blessing and a commandment given to man at Creation will center around three texts: Genesis 2:1-3; Exodus 20:8-11 and Mark 2:27-28.
Genesis 2
Gen. 2:1-3 Thus the heavens and the earth were finished, and all the host of them. 2 And on the seventh day God finished his work that he had done, and he rested on the seventh day from all his work that he had done. 3 So God blessed the seventh day and made it holy, because on it God rested from all his work that he had done in creation.
God, the Sovereign Lord and Creator, after finishing His work of creation took a rest. This rest was not needed because He was tired, for God does not get tired (e.g. Isa. 40:28). But this rest consisted in enjoying His "very good" creation, which He had made. Joseph Pipa observes, "By resting on the Sabbath, God reflected on the beauty and glory of His completed work, taking joy in it."[42] God didn't need the rest because He was tired, rather His rest consisted in joy and delight. This at the outset shows us that our Sabbath rest does not consist merely in physical rest because of weariness, but rather upon meditating on the work and things of God. Furthermore, what was the purpose of God in creating in six days? Was there just too much to do so that He needed some time? Obviously not. "For he spoke, and it came to be; he commanded, and it stood firm" (Ps. 33:9). Rather, as many, including Archibald Alexander, observe, in doing this God was "thus setting an example to his creature man; for He not only rested on the seventh day, but sanctified it; that is, set it apart to a holy use — to be employed, not in bodily labour or converse with the world, but in the contemplation of the works and attributes of God, and in holding delightful communion with his Maker."[43]
Although, the noun "Sabbath" is not present Genesis 2:1-3, yet we clearly see the Sabbath there. Dr. Sam Waldron remarks:
The relevance of this text for the subject of the Sabbath is made explicit by the statement in verse 2 that God "rested" in which word the verbal form meaning `to sabbath' is used.[44]
Therefore, we basically have God sabbathing on the seventh day of creation. What we basically have in the Creation week are: six days of work by God and then a Day Of Rest on which no work of creation was done. God entered His Sabbath rest on the seventh day. He stopped His work of creation, but the work of providence by which He upholds th...