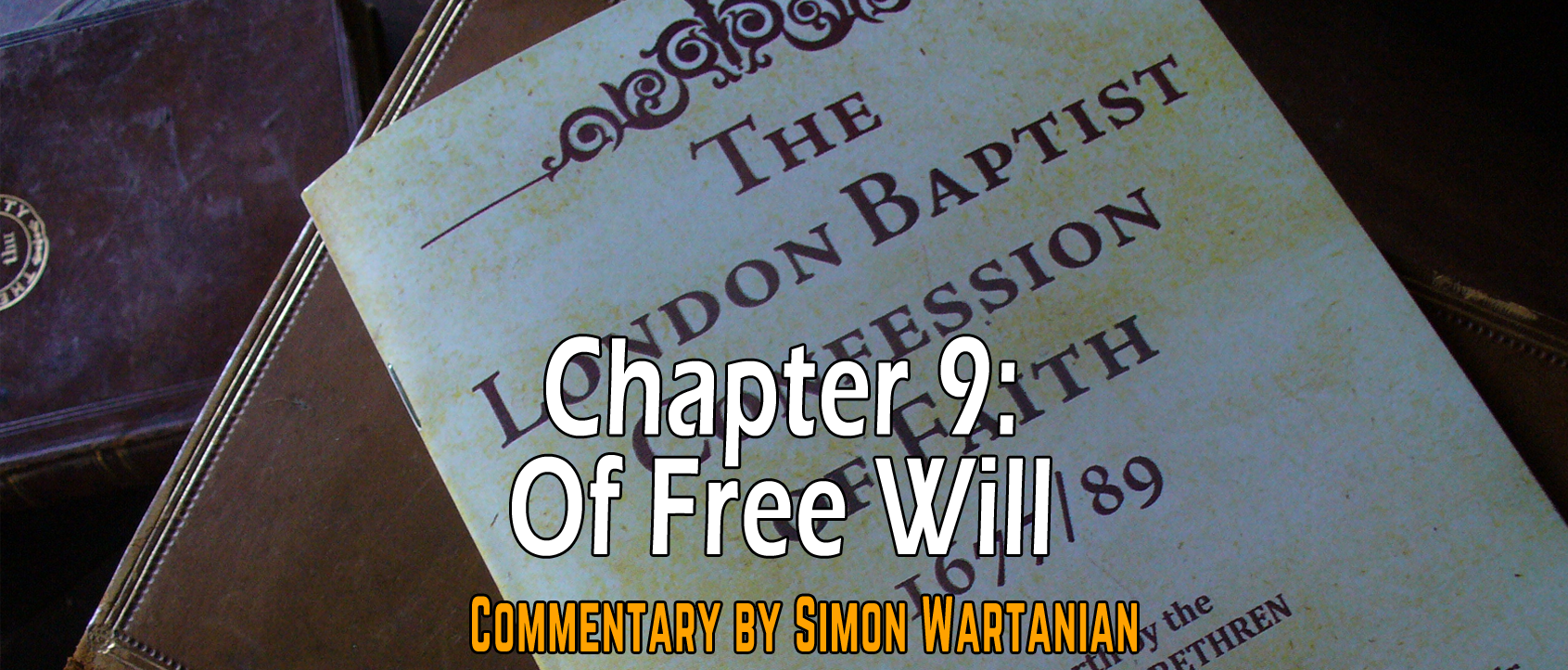 ...ten speaks of regeneration and salvation as being a resurrection (e.g., John 5:24-25; Eph. 2:5-6; Col. 2:13). We have to be made alive and set free from our sin. We are fixed by our fallen nature in sin and we do not desire to escape it. Paul said—
Rom. 6:20 For when you were slaves of sin, you were free in regard to righteousness.
Slaves are not free, but fallen man is free in regards to righteousness, meaning—he is free from anything that has to do with righteousness. They have no desire or "Allegiance" (HCSB) to righteousness. Righteousness was far away from them who were slaves of sin. They had nothing to do with righteousness. Their will was to do sin and their Allegiance was to Satan (John 8:44; Eph. 2:2-3; 2 Tim. 2:26). They are under a hard and cruel master and they follow his will.
The Bible also tells us about fallen man's inclinations. Before and after the Flood, it is said that "Every inclination of the thoughts of their minds was only evil all the time" (Gen. 6:5 NET; 8:21). Even from childhood man's intentions and inclinations are evil and thus opposed to God. But if our inclinations and intentions are what determine our will, how can it be properly said that man is able to come to God or do anything pleasing to Him if His inclinations are against Him? It is impossible without a heart change—the miracle of regeneration.
Inability to come to God
Fallen man cannot convert himself, nor can he even prepare himself for conversion. What we said above about fallen man's actions all being sinful in God's sight (Rom. 14:23; 2 Tim. 2:26) obviously does not exclude the fact that he cannot come to God or convert himself. Rather, the data above implicitly says that fallen man cannot and will not come to God because of his sinfulness and God's utter holiness and righteousness.
It is common to hear people saying that they are searching for God, but are they? What does the Bible say? Is not what we have already said enough to conclude that no such thing can spring from man's will? How can a man dead in sins, following the will of Satan—the enemy of God—come of his own to God and seek Him? That's an impossibility. Paul, when he looks at the whole of humanity, expressly says that "no one seeks after God" (Rom. 3:11). But you may say, "people do seek for God!" That might be true and it is true in two senses. Either they are seeking the pleasures and peace that come from God and not the person of God Himself, or it is God Who is seeking them. In the former, men are seeking after idols; in the latter, men are seeking after God because He is seeking after them. The Lord Jesus' mission was "to seek and save the lost" (Luke 19:10), He was not sent so that the lost might seek Him, rather, He is the Seeker! But we have a more express testimony to this effect from the lips of our Lord:
John 6:44 No one can come to me unless the Father who sent me draws him. And I will raise him up on the last day.

For a discussion of this passage and John 6 see chapter 3 on Unconditional Election.
The Lord Jesus is not excluding people by saying no one can come, rather He is expressing the inability of natural man to come to Him. He does not say no one may come, but He says no one can. "Can" has to do with power and ability, "will" has to do with desire. He who "cannot" likewise "wills" not. The two are interconnected. The Greek word here is dunamai from which we get the word "dynamo" from. Thayer's Greek Definitions (G1410) says the following...