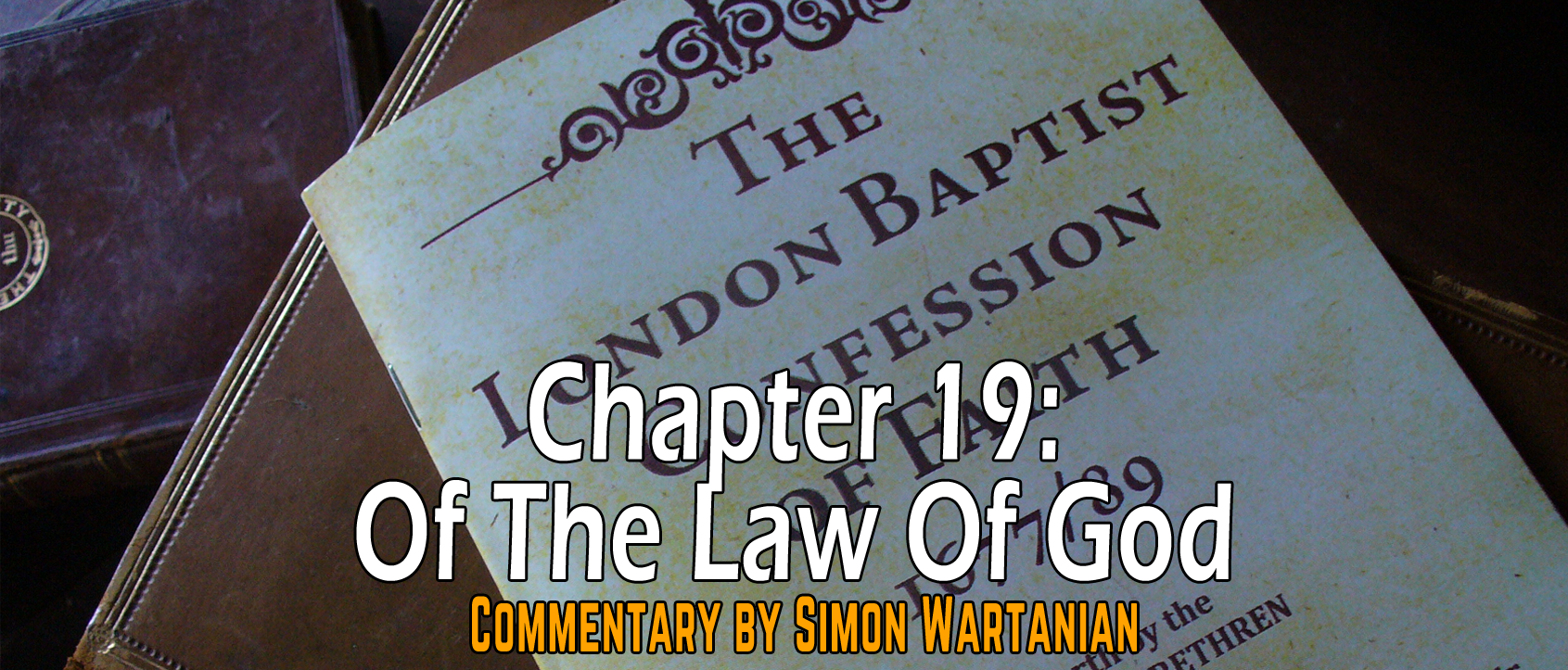 ...f His name (Deut. 28:58; and many other places where the name of the Lord is lifted up high);
profess His name, but do not live consistently according to that profession (Tit. 1:6; Rom. 2:24);
use God's name in idle discourse and for no reverent purpose;
merely worship Him outwardly, but not in our hearts (Matt. 15:8-9; Hos. 4:8; Ezek. 33:31);
pray to Him, but don't believe in Him (Prov. 15:8);
profane and abuse His Word and Truth;
swear rashly and sinfully by God's name (Matt. 5:34; Deut. 6:13; Heb. 6:16; see

Chapter 23

);
prefix God's name to sinful actions (2 Sam. 15:7, 10);
speak wrongly about God (Num. 21:5);
falsify our promises to God and break our oath's in His Name.
Holy is the Name of our God and therefore we should not use it carelessly, but we must be in awe, adoration, and reverence when we speak His Name. We abhor any and all violations of this commandment. We desire that the Name of the Lord not be taken in vain or profaned, but rather honored and glorified. For this is also what this commandment calls us to do. The WLC 112 teaches that to not take the Name of the Lord in vain means:
That the name of God, his titles, attributes, ordinances, the Word, sacraments, prayer, oaths, vows, lots, his works, and: Whatsoever else there is whereby he makes himself known, be holily and reverently used in thought, meditation, word, and writing; by an holy profession, and answerable conversation, to the glory of God, and the good of ourselves, and others.[15]
To not take the Name of the Lord in vain is to honor and glorify His Name. Aren't the commands and summons to do that plenty in the Bible? To not take the Lord's Name in vain is to pray "Hallowed be thy name" (Matt. 6:9). To not take the Lord's Name in vain is to glorify Him, speak and honor the truth which He has revealed about Himself. The Bible calls on us to praise the name of our God (Ps. 7:17; 69:30; 113:1-3; 148:5; etc.) and to glorify Him (Isa. 24:15; Ps. 86:9, 12; John 12:28; Rev. 15:4).
The purport of this Commandment is, that the majesty of the name of God is to be held sacred. In sum, therefore, it means, that we must not profane it by using it irreverently or contemptuously. This prohibition implies a corresponding precept—viz. that it be our study and care to treat his name with religious veneration. Wherefore it becomes us to regulate our minds and our tongues, so as never to think or speak of God and his mysteries without reverence and great soberness, and never, in estimating his works, to have any feeling towards him but one of deep veneration.[30]
Will Not Hold Him Guiltless
Watson observes that:
This prohibition is backed with a strong reason, 'For the Lord will not hold him guiltless;' that is he will not hold him innocent. Men of place and eminence deem it disgraceful to have their names abused and inflict heavy penalties on the offenders. 'The Lord will not hold him guiltless that taketh his name in vain;' but looks upon him as a criminal, and will severely punish him. The thing here insisted on is, that great care must be had, that the holy and reverend name of God be not profaned by us, or taken in vain.[30]
God will not tolerate those who take His Name in vain. They will certainly be punished, He will not leave them without punishment, either in this life and certainly in the next. Under the Old Covenant, blasphemy was punishable by death (Lev. 24:11-16) because it is a serious sin, even if our modern society may not th...