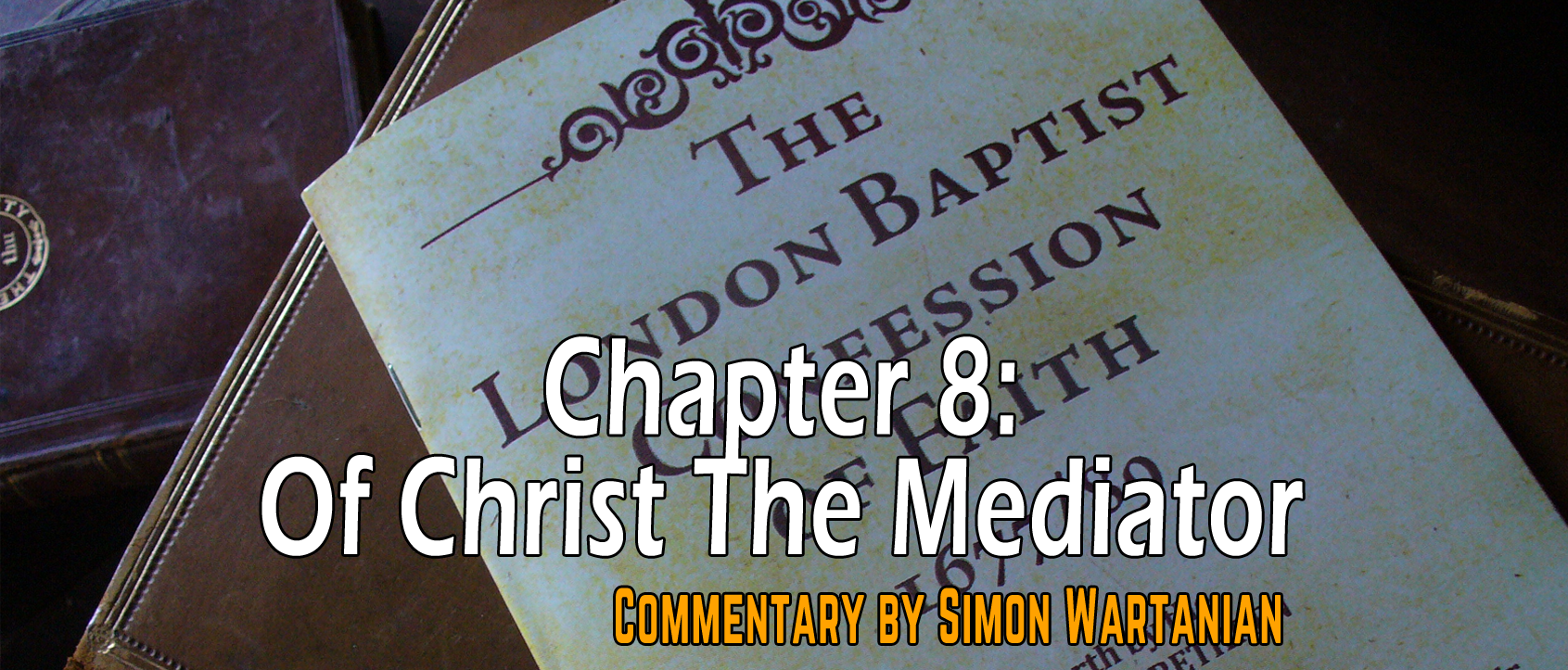 ...alvation for all without exception, but it is applied only to those who believe. In other words, the obtaining of redemption, or the death of Christ is for everyone, but the application only to those who believe, i.e., the elect. Owen explains that "by
impetration
we mean the meritorious purchase of all good things made by Christ for us with and of his Father; and by
application
, the actual enjoyment of those good things upon our believing;"
[43]
(
book II,

Chapter 4
). Owen answers this objection, among other things, by pointing to Scriptures which enjoin and do not disjoin these two things.
But first let us deal with the question of faith and it being a condition. The condition for enjoying the work of redemption on our behalf is itself a gift of God. Faith, which is the key to justification and enjoyment of the benefits of Christ's work, is itself a result of His work and is conferred on us absolutely, without any condition. There is no condition on our side, as the glory of the New Covenant is that God, thanks to the death of Christ, supplies the condition for its members Himself, making it most evident that it is certainly all of grace! Faith, which is our trust in Christ's work on our behalf, is something which we do, but it is nonetheless granted to us by God and does not have its origin in us. Philippians 1:29 says, "For it has been granted to you that for the sake of Christ you should not only believe in him but also suffer for his sake". It has been given to us, granted to us, for Christ's sake, not our own, that we believe in Him. The faith, the belief itself, has been granted to us and gifted to us by God Himself! Faith is a spiritual blessing, yea, the chiefest spiritual blessing and it is certainly granted to us by Christ (Eph. 1:3). See for more on faith being a gift here. Owen deals with this question in book III, Chapter 4, argument IX, specifically.
If faith be granted of grace, the disjunction between the obtaining and application of redemption as proposed by non-Calvinists will not stand. Since all the good things which God has and is pouring upon us are thanks to the work of Christ, then no doubt, faith is the highest grace which He gives us, and is a fruit of Christ's self-giving.
Now let us turn our attention to the enjoining of the obtaining and application of redemption in Scripture. In Isaiah 53:11, we read of the Suffering Servant making "many to be accounted righteous, and he shall bear their iniquities." These two things are enjoined together, in fact, the KJV says "for" instead of "and." Upon citing Isaiah 53:5, Owen says, "His wounding and our healing, impetration and application, his chastisement and our peace, are inseparably associated"[44] (book II, chapter 4). In Romans 4:25, the death of Christ and justification are enjoined together. So likewise in Romans 5:18-19, on which he says, 'So Rom. 5:18, "By the righteousness of one" (that is, his impetration), "the free gift came upon all men unto justification of life," in the application'[44] (book II, chapter 4). Romans 8:32-34 likewise is an important passage that enjoins those two things under consideration, which we have dealt with above.
Both the obtaining and the application of redemption concerns and is limited to the same group, namely, the elect. Lastly, in chapter 5 of book II, Owen uses some common sense as to the meaning of Christ obtaining redemption. He argues, (1) that is contrary to common sense to say that something is obtained f...