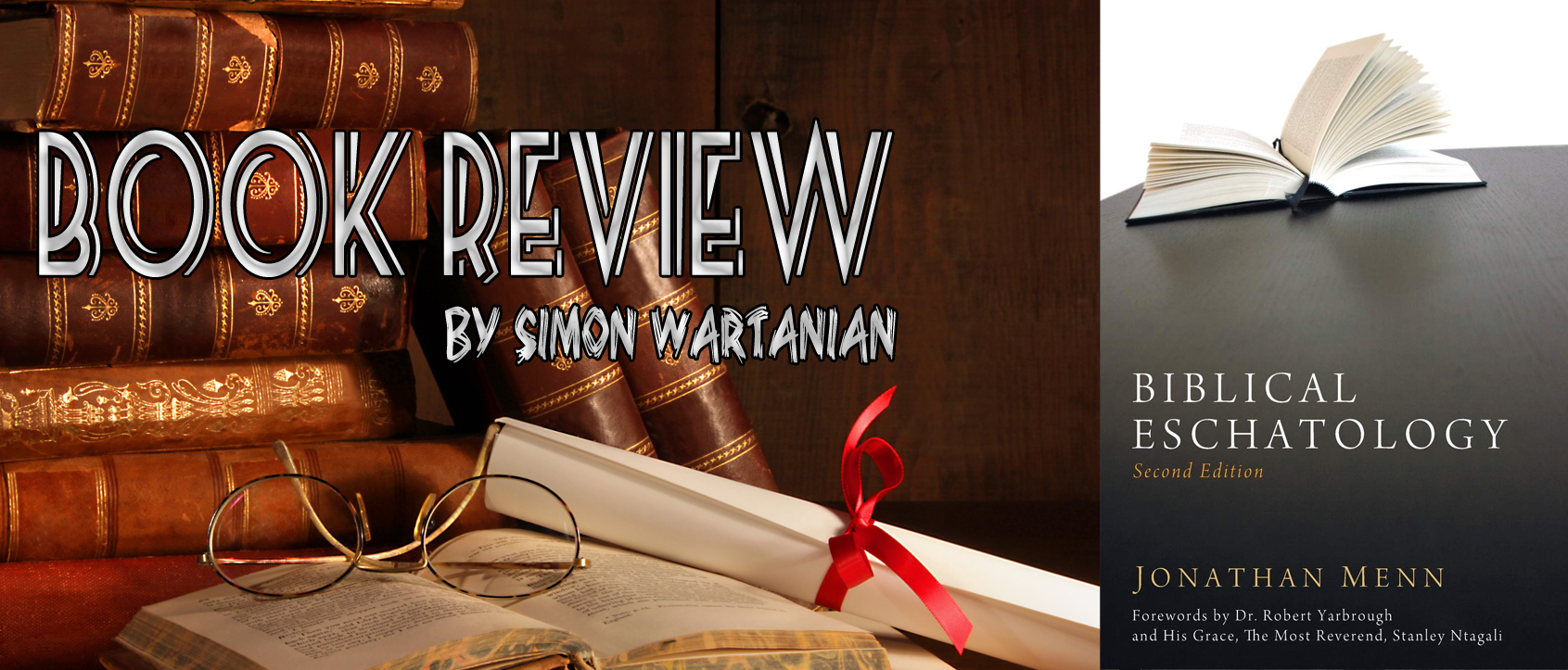 ...
Review and summary of
Biblical Eschatology by Jonathan Menn
I've often seen this book in my Amazon Wishlist and asked myself, "Is it worth it? I don't know the author, but it seems that he is amillennial." My question was answered when I came across a YouTube series from ECLEA (Equipping Church Leaders East Africa), where Dr. Jonathan Menn is the director, entitled "Biblical Eschatology." That series is based on a book also called Biblical Eschatology which ECLEA has published and which is available for free. Upon watching the series and skimming through the ECLEA book, I was impressed how thorough the author was and how widely read he was. Then I compared the table of contents of his larger book and the ECLEA book and came to the conclusion that they dealt with the same subjects, only that his book was much larger and thorough. That motivated it me all the more to get the larger book. The summaries of his book which are also available at ThirdMill also helped in my decision.
Now that introductions are out of the way, I think that this is one of the best books on eschatology from an amillennial viewpoint. My very favorite is probably Sam Storms' Kingdom Come: The Amillennial Alternative because it was the first book that I read after becoming an amillennial through a YouTube video. The High King of Heaven from Dean Davis is likewise a favorite of mine because it was thorough and dealt with many Old Testament prophecies and interpreting them through the lens of the New Testament just like the Apostles did (see my review here). But Dr. Menn's book is by far the most comprehensive. The author is widely read as the 20 pages of the bibliography can testify. In one sense, the book accumulates the best scholarship and summarizes it. This book is filled footnotes to all kinds of authors from various eschatological viewpoints.
Note: Unless otherwise stated, all the ellipses, square brackets and italics in citations are not my own, but Dr. Menn's.
Hermeneutical issues
In the Introduction, Dr. Menn explains the distinction between individual and corporate eschatology. He then proceeds to define the major hermeneutical issues which must be decided when thinking about eschatology. These are:
Do the second coming of Christ, the resurrection and judgment of all humanity, and the inauguration of the eternal kingdom, occur as aspects of one great event, or are they separated by a temporary messianic kingdom that lasts a thousand years?
Are we able to predict when any of the "end-time" events will occur by paying attention to the events transpiring in the Middle East or other geopolitical occurrences?
What is the role of the church in all of this?
The major eschatological positions (premillennialism, postmillennialism and amillennialism) differ on the nature and timing of the kingdom in Revelation 20. He then proceeds to briefly lay out the eschatological positions and words which are often used.
...