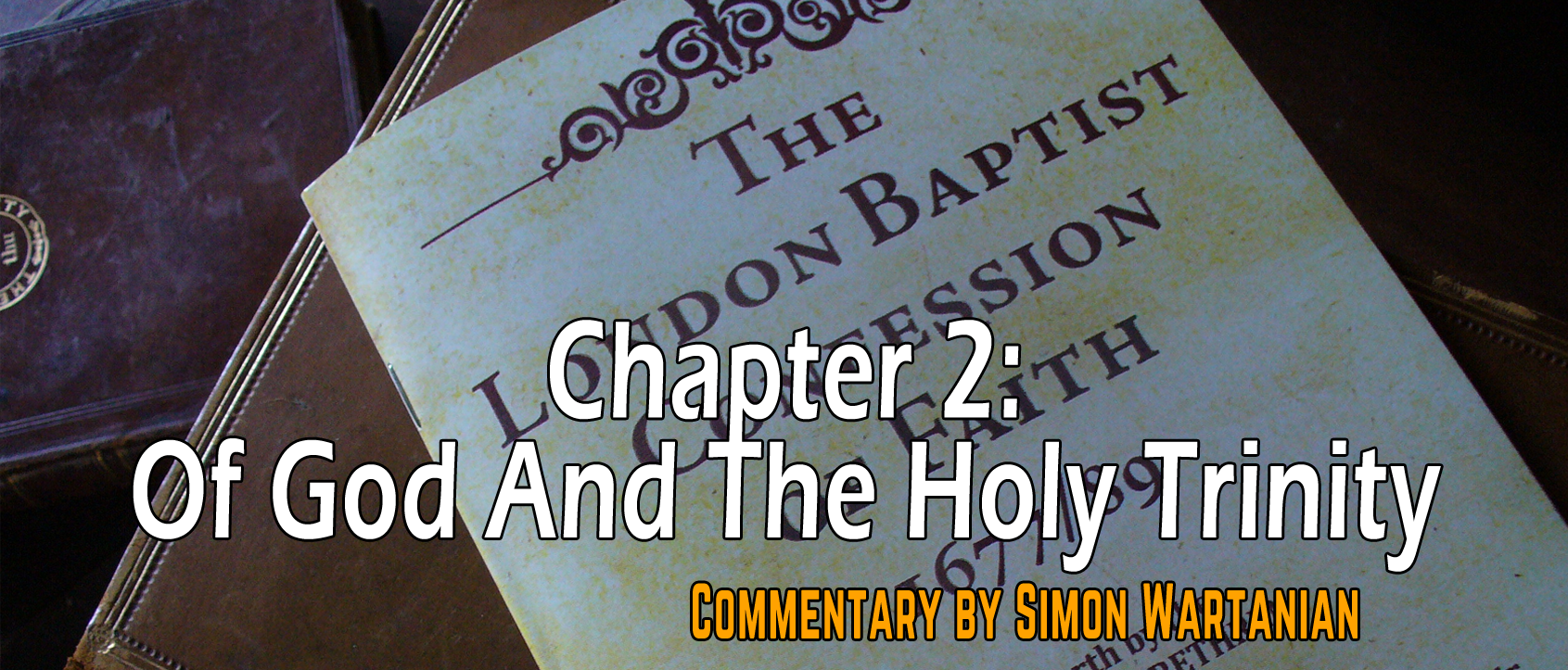 ...out Himself. But all the things which we know are the "outskirts of his ways" and a small "whisper do we hear of him" (Job 26:14).
The Immutability of God
Although this heading properly belongs to the Infinity of God, yet since I want to give a longer treatment of this subject, I chose to include it under a separate heading. The immutability of God is the doctrine that God never changes His mind. The word immutable means "not capable or susceptible of change; unchangeable; unalterable."[7] This doctrine is closely connected with the Absolute Sovereignty Of God and His perfect knowledge of all things. Since God is perfect and infinite in all His attributes, including His knowledge, therefore, He cannot change His mind. Contrary to some Open Theist claims, this is not a limitation or a weakness in God, but a perfection. To say that God truly and literally changes His mind/plan is to say that God became better and wiser. Arthur Pink said that immutability
is one of the excellencies of the Creator which distinguishes Him from all His creatures. God is perpetually the same: subject to no change in His being, attributes, or determinations. Therefore God is compared to a rock (Deu 32:4) which remains immovable, when the entire ocean surrounding it is continually in a fluctuating state. Even so, though all creatures are subject to change, God is immutable. Because God has no beginning and no ending, He can know no change. He is everlastingly "the Father of lights, with whom is no variableness neither shadow of turning" (Jas 1:17).[8]
A.H. Strong gives the following definition to the immutability of God, saying:
By this we mean that the nature, attributes, and will of God are exempt from all change. Reason teaches us that no change is possible in God, whether of increase or decrease, progress or deterioration, contraction or development. All change must be to better or to worse. But God is absolute perfection, and no change to better is possible. Change to worse would be equally inconsistent with perfection. No cause for such change exists, either outside of God or in God himself.[9]
The Knowledge of God
Several times the immutability of God is plainly taught in Scripture. But let us take a quick look at what the Scriptures say about God's Omniscience (all-knowing) first. Had not the heresy of Open Theism re-arisen (formerly taught by the Socinians or a version of it), no one would have doubted the perfect knowledge of God, but as it is, the Scriptures are plain on this subject. 1 John 3:20 states that even when our hearts condemn us, God is greater than our hearts and God "knows everything." Even hidden things that we do, our God knows (Dan. 2:22; Isa. 29:15; Heb. 4:13). The knowledge which God possesses is high and unattainable for any creature (Ps. 139:6). He is called "the God of knowledge" (1Sam. 2:3). He knows our actions, even our thoughts and words before they come to our minds or out of our mouths (Ps. 139:2-4). The LORD declares, "I know the things that come into your mind" (Ezek. 11:5). He knows how many hairs each one of us has (Matt. 10:29-30). He knows all the course of history—the end from the beginning (Isa. 46:9-10). Solomon declares, "you, you only, know the hearts of all the children of mankind" (1 Kgs. 8:39). In similar words, the early church prayed, "You, Lord, who know the hearts of all" (Acts 1:24). This perfect and infinite knowledge is peculiar to God alone. Isaiah 40:27-28 says that "his understand...