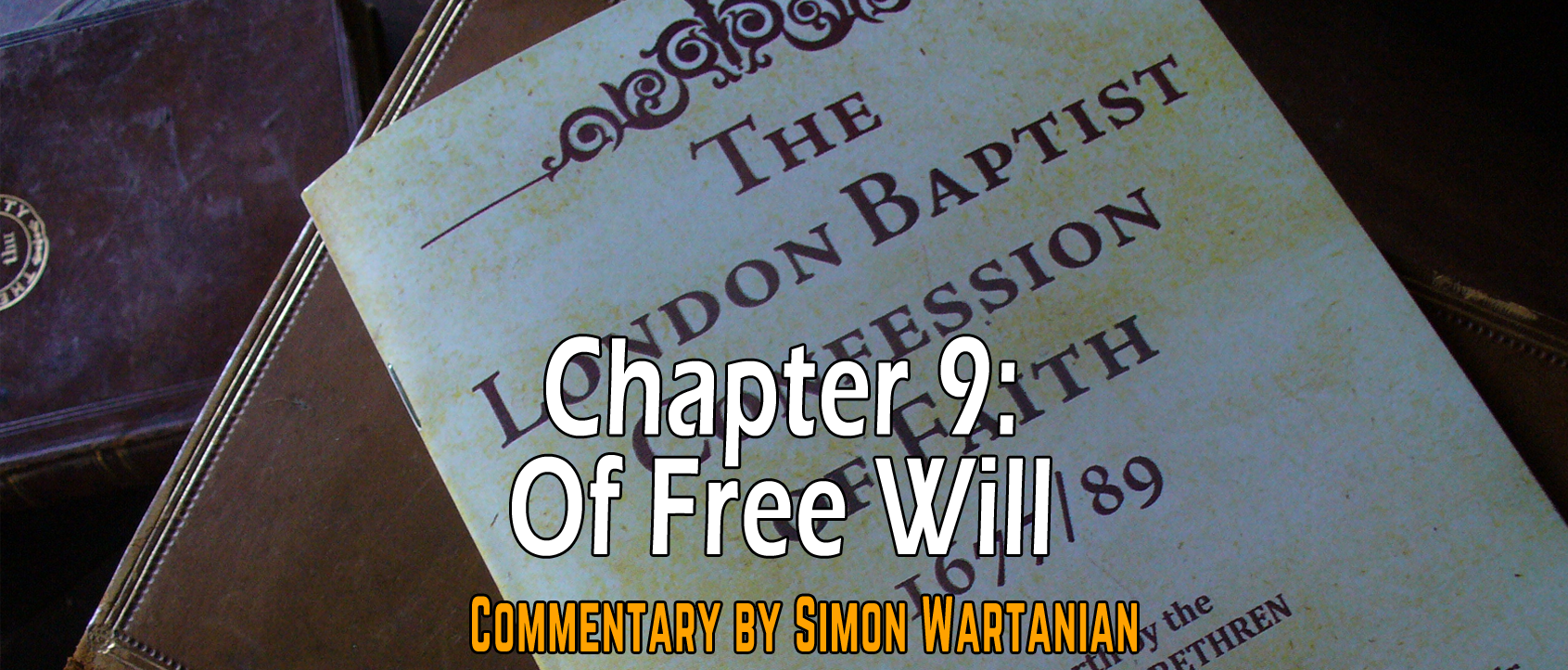 ... insufficient to bring the desired effect. Edwards observes the common way we understand and use certain words and concludes that the "common notion of Necessity and Impossibility Implies something that frustrates endeavor or desire."
[12]
From there he goes on to observe three things:
The general idea we get from things that are necessary is that they will be or are in spite of any supposable opposition.
"These terms necessary, impossible, irresistible, &c. more especially belong to controversies about liberty and

Moral Agency

, as used in the latter of the two senses now mentioned, viz. as necessary or impossible to us, and with relation to any supposable opposition or endeavor of ours."[13]
As the word necessary is relative to some supposable insufficient opposition; so likewise "when we speak of anything as necessary to us, it is with relation to some supposable opposition of our Wills, or some voluntary exertion or effort of ours to the contrary...Things are said to be what must be, or necessarily are, as to us, when they are, or will be, though we desire or endeavor the contrary..."[14]
This is how these words are "vulgarly" (i.e., commonly) used and understood. But is this how it is used philosophically and how theologians have used it? Rather,
...if any one should affirm after this manner, That it is necessary for a man, or what must be, that he should choose virtue rather than vice, during the time that he prefers virtue to vice; and that it is a thing impossible and irresistible, that it should be otherwise than that he should have this choice, so long as this choice continues; such a one would use the terms must, irresistible, &c. with either insignificance, or in some new sense, diverse from their common use; which is with reference, as has been observed, to supposable opposition, unwillingness, and resistance; whereas, here, the very supposition excludes and denies any such thing: for the case supposed is that of being willing, and choosing.[15]
The keywords are used in a different sense than usual. Usually, they are used with reference to some opposition, but in the example given, there is no opposition from the will. Therefore, the words are used in a different sense by philosophers and metaphysicians, which excludes the idea of opposition. It is used to speak of God's existence being necessary and which could not be otherwise; it is used to speak of God's nature, his loving righteousness and hating sin. God is not forced to do that. There is no opposition that He has to struggle against, rather those things are merely expressions of what His perfect nature is. Thus the way in which we will speak of necessity is not to be understood in common sense, rather by philosophical necessity the very idea of all opposition of the will is excluded! Basically, necessity, as used by philosophers and Edwards, is nothing other than certainty. Edwards writes:
Philosophical Necessity is really nothing else than the full and fixed connection between the things signified by the subject and predicate of a proposition, which affirms something to be true. When there is such a connection, then the thing affirmed in the proposition is necessary, in a philosophical sense; whether any opposition or contrary effort be supposed, or no. When the subject and predicate of the proposition, which affirms the existence of any thing, either substance, quality, act, or circumstance, have a full and certain connection, then the existen...