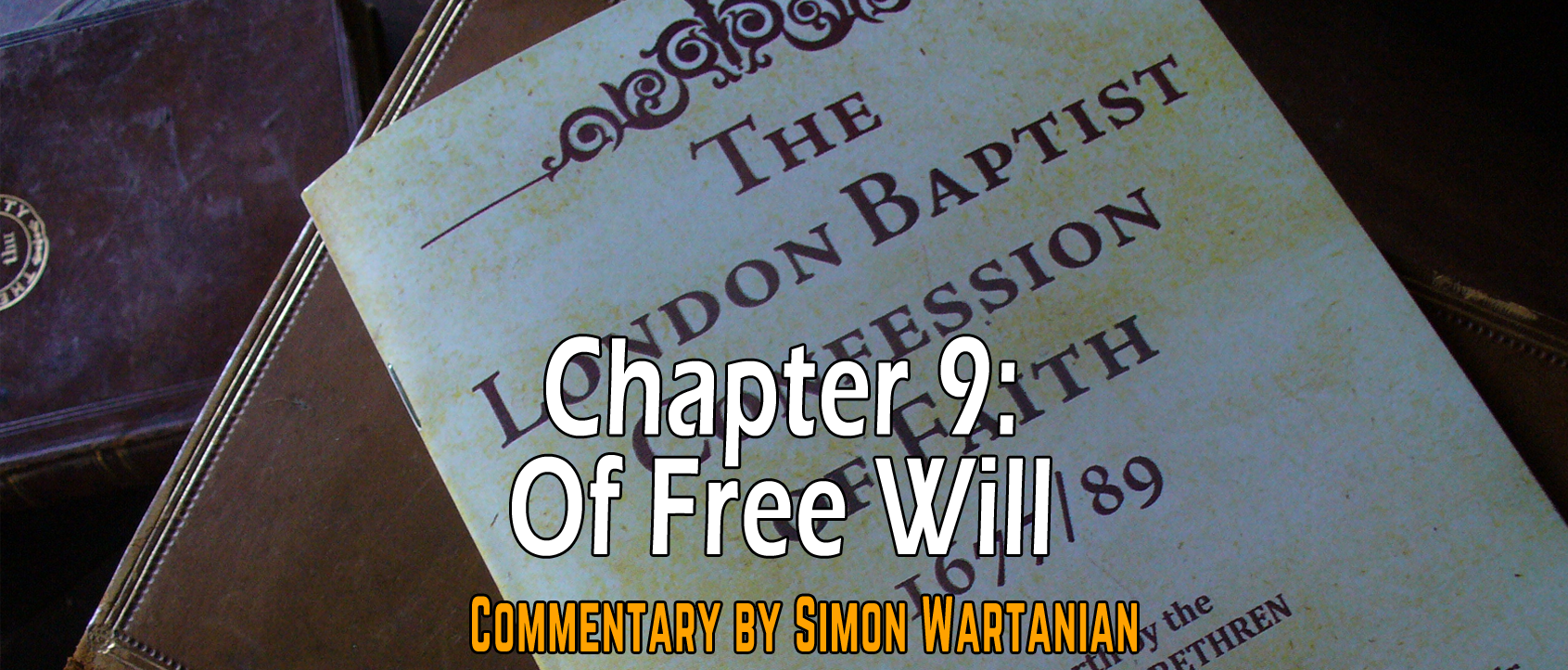 ...ey must be of His sheep, meaning they must have a different nature. A new and a freed nature from sin must be given to them so that they may be able to believe. The reason that they do not believe is found in the fact that they are not part of His sheep, not the other way around. They do not believe because they are left in their sin by God as a judgment (Rom. 1:18ff). See also John 8:43-47; 12:37-41; Romans 8:5-8; 1 Corinthians 2:14.
Conclusion
If we consider the above, we cannot, without doing harm to the biblical testimony, accept the idea that fallen man always is able to make the choice between good and evil, God and Satan, while he is dead in sins. Libertarian Free Will is inconsistent with the biblical testimony, to which we now turn.
The Inconsistency of
Libertarian Free Will
Libertarian Free Will is basically the concept that, metaphysically and morally, man is an autonomous being, one who operates independently, not controlled by others or by outside forces. According to the Pocket Dictionary of Apologetics & Philosophy of Religion (InterVarsity Press, 2002), Libertarian Free Will is defined as "in ethics and metaphysics, the view that human beings sometimes can will more than one possibility. According to this view, a person who freely made a particular choice could have chosen differently, even if nothing about the past prior to the moment of choice had been different." In the Libertarian Free Will paradigm, the power of contrary choice reigns supreme. Without this ability to choose otherwise, Libertarian Free Will proponents will claim that man cannot be held morally responsible for his actions.[29]
That which is contrary with Libertarian Free Will to the biblical testimony is especially the idea that our actions cannot be ordained by God, but also the idea that we can choose and will contrary to our inclinations. There is no need to recite the biblical evidence that fallen man is unable to will that which is contrary to his nature as we did cite them above. That alone is enough to refute the idea of Libertarian Free Will and declare it as an unbiblical concept. But that is not the only problem which the opponents of Calvinism often suppose to be the essence of liberty; the fact is that such a will is self-inconsistent. That, Edwards endeavors to show in part II of his work. Edwards says that Arminians place the liberty of the will in three things:[30]
Self-determining power in the Will or a certain sovereignty that the Will has over itself;
Indifference: The mind previous to the act of volition is in an equilibrium;
Contingence in the sense as opposed to all kinds of necessity or any fixed and certain connection with some previous ground or reason.
Self-determining power and sovereignty over itself
One problem that the Arminian or non-Calvinist Libertarian Free Will has with the self-determining power of the will is that the very notion of that leads to absurdity. It is wrong to speak of the will determining itself as it is the soul that determines things because actions are ascribed to agents, not to properties or faculties. But even if we say that the agent determines every prior will of theirs, how is that determination done but by a prior will and so ad infinitum? But if we go back to the link and find that the first act of choice in the chain was not caused by a prior free act of choice, then the notion of such liberty is destroyed. If the first choice in the chain is not fr...