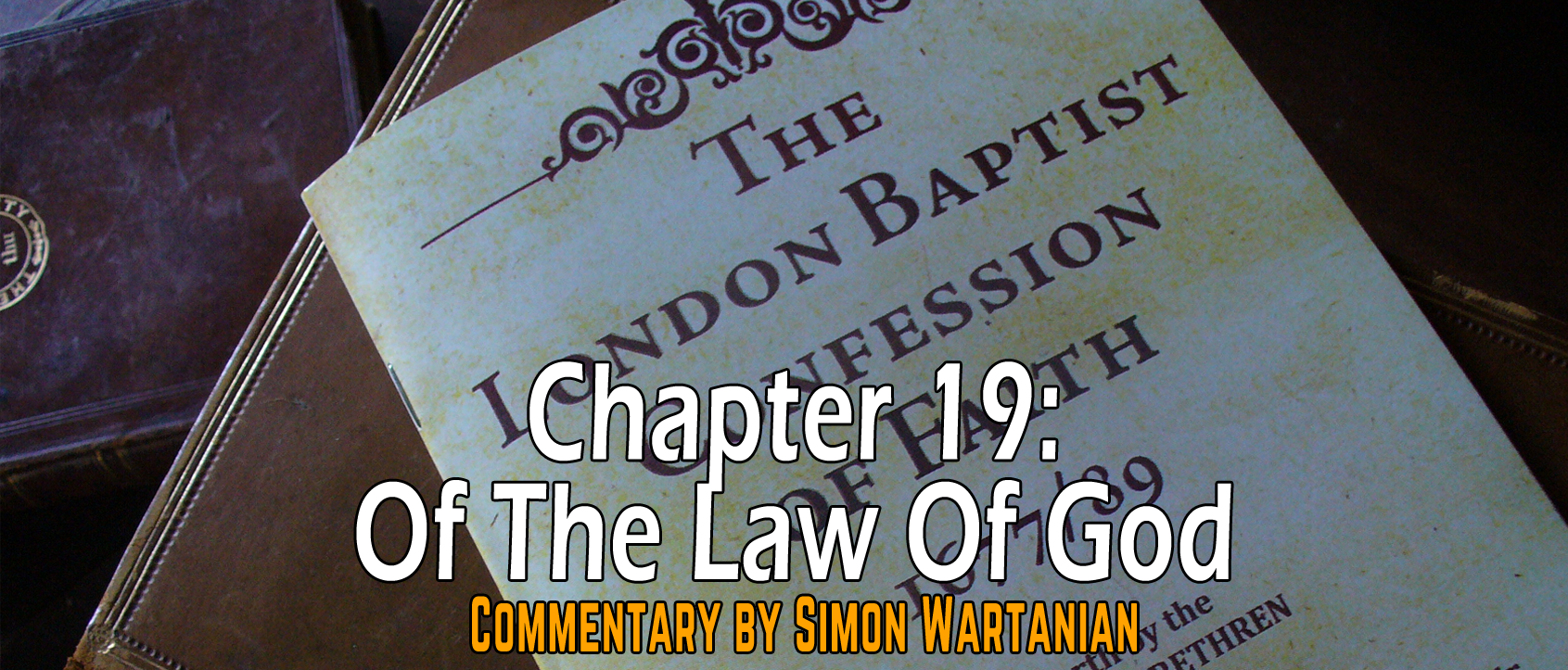 ...y good" (Gen. 1:31), he did not have to put effort into obedience as that was the "very good" state in which he was. Obedience came naturally to him as a very good creature. While after the Fall, obedience does not come naturally, but rather disobedience comes naturally. The moral law within man is part of what it means to be a rational creature and a human being in the image of God. What separates us from the brute beast is that we act according to choice and not by instinct. We can think through our choices and their consequences. We can know the difference between good and evil. Such knowledge animals don't have and I believe it is in this sense that man is in the
Imago Dei
. We reflect (or better said, we were supposed to perfectly reflect) the person of God, His rationality, His goodness, His love and represent Him in the world (
see chapter 4:2
).
It is part of the Moral Argument for God to claim that for objective moral standards there must be a Lawgiver. Man, by virtue of him being a creature of God, has in him an innate knowledge of good and evil. We know what is good and what is not good even if we had never heard of the Ten Commandments. But, before some protest, knowing the law of God, or knowing what is good and what is evil, does not mean that we are willing to follow that lead. Our depraved nature is averse to the law of God and we often go against our conscience (e.g., Rom. 8:7-8). I believe that the conscience and the moral sense that all people have is proof for the assertion that this law, which was written in Adam's heart, was not destroyed but is written in every person's heart which enables them to know good and evil.
Romans 2:12-16
All people know that God exists by virtue of them being creatures of Him. They have the moral law upon their hearts. They know good from evil, whether they do that which is pleasing in God's sight is another story. They have knowledge of God's Law. The text chiefly cited in support of this is Romans 2. I would like to make a few comments on this passage.
Romans 2:12-16 For all who have sinned without the law will also perish without the law, and all who have sinned under the law will be judged by the law. 13 For it is not the hearers of the law who are righteous before God, but the doers of the law who will be justified. 14 For when Gentiles, who do not have the law, by nature do what the law requires, they are a law to themselves, even though they do not have the law. 15 They show that the work of the law is written on their hearts, while their conscience also bears witness, and their conflicting thoughts accuse or even excuse them 16 on that day when, according to my gospel, God judges the secrets of men by Christ Jesus.
1. Paul has just concluded a section on the fact that God is impartial with regards to Jew or Gentile in His judgment. He will judge both according to the light they had. For "those who by patience in well-doing seek for glory and honor and immortality, he will give eternal life", but for those who "do not obey the truth, but obey unrighteousness, there will be wrath and fury" (Rom. 2:7-8). God makes no distinction between Jew and Greek in that He will judge the one, but pardon the other. In fact, it is much more severe to the Jew than to the Gentile because of the light and knowledge which the Jew has over the heathen.
2. The word "law" is used in v. 12 four times and it is used in two senses: 1) the natural law and 2) the revealed moral law. In the case...