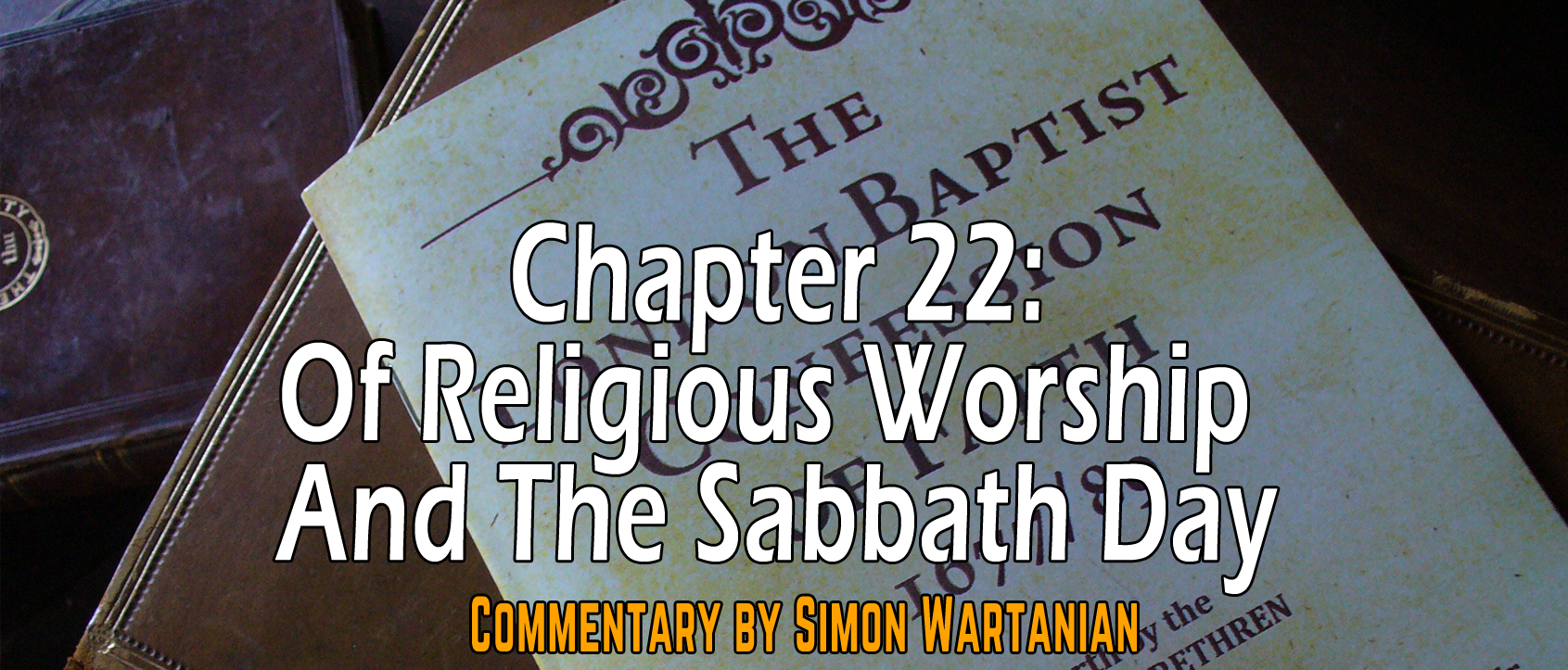 ...faith, love, and perseverance;
5
and when with others,
in a known tongue.
6
(Psalms 95:1-7; Psalms 65:2; John 14:13, 14; Romans 8:26; 1 John 5:14; 1 Corinthians 14:16, 17 )
Ps. 95: 1-7; 100:1-5
John 14:13-14
Rom. 8:26
1 John 5:14
Ps. 47:7; Eccles. 5:1-2; Heb. 12:28; Gen. 18:27; James 5:16; 1:6-7; Mark 11:24; Matt. 6:12,14-15; Col. 4:2; Eph 6:18
1 Cor. 14:13-19, 27-28
Prayer is one part of natural worship, that which does not require Special Revelation. Natural worship is required of all men based on natural revelation. Religious worship is that worship which is based upon His revealed will. That is why prayer to God is required of all men (Ps. 100:1-4). But this does not mean that is accepted or acceptable since God has revealed the way in which we ought to pray. Although God is gracious and answers even some prayers of unbelievers. The acceptable way of prayer is to pray in the name of the Son (John 14:13-14), i.e., based on His authority and graces. It is by the help of the Spirit (Rom. 8:26), realizing our utter need for His guidance and help. Prayer is to be made knowing that our prayer should be according to the will of God (1John 5:14). Prayer is to be made with understanding, knowing what we are asking for. It is to be made with reverence since it is God to Whom we are praying. It is to be made with humility since we deserve nothing from God. It is to be made with fervency, i.e., with zeal and passion. It is to be made with faith that God will give us that which we ask for if it is according to His will. It is to be made with love to God and to others. It is to be made with perseverance, i.e., not giving up when the prayer is not answered quickly (unless led otherwise to not ask for that specific thing) and in preserving in prayer. Prayer in the presence of others should be in a known tongue so that everyone can understand what is being prayed and thereby "amen" it (1Cor. 14:13-19, 27-28).
---
What Is Prayer?
Praying to God is "one part of natural worship". This means that no Special Revelation is needed to teach us that we should worship God through prayer. It is natural. We want to thank God when there is goodness in our lives and we seek His help when bad things happen. Dr. Wayne Grudem defines prayer as "personal communication with God."[21] Keach's Catechism 109 defines prayer as "Prayer is an offering up of our desires to God, for things agreeable to His will, in the name of Christ, with confession of our sins and thankful acknowledgment of His mercies."[22] God is described as a God who hears our prayers (e.g. Ps. 65:2) and Who answers our prayers (Ps. 143:1). Prayer is an essential and necessary part of religious worship. In fact, the Apostle Paul teaches us to "pray without ceasing" (1Thess. 5:17) and to pray "at all times" (Eph. 6:18). The Lord Jesus taught us a model of how we ought to pray (Matt. 6:9-13). J.I. Packer beautifully writes of prayer in these words:
God made us and has redeemed us for fellowship with himself, and that is what prayer is. God speaks to us in and through the contents of the Bible, which the Holy spirit opens up and applies to us and enables us to understand. We then speak to God about himself, and ourselves, and people in his world, shaping what we say as response to what he has said. This unique form of two-way conversation continues as long as life lasts.[23]
But for prayer to be acceptable, certain things have to be followed which we n...