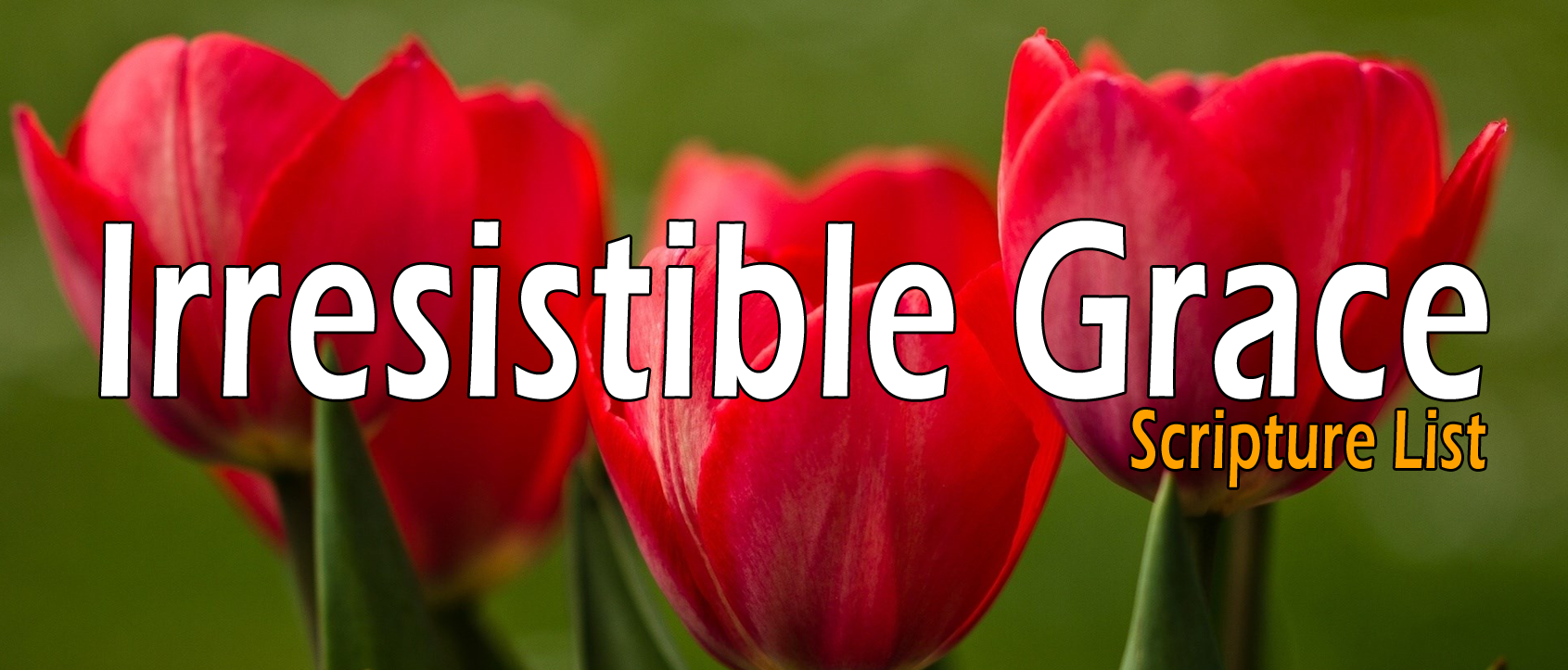 Irresistible Grace, Victorious Grace, Effectual Calling of the Spirit[1]
This is the belief that God is able to raise the spiritually dead sinner to life. This is an act of efficient grace. When God chooses to bring on of his elect to spiritual life, it is an act of similar to when Jesus raised Lazarus from the dead: just as Lazarus was incapable of resisting the power of Christ in raising him from the dead, so too the dead sinner is incapable of resisting the power of God that raises him to spiritual life. This is not to say that men have not resisted God's grace. This doctrine speaks specifically to the grace that brings regeneration, not to individual acts of sin committed by believers or unbelievers.[2]
In addition to the outward general call to salvation, which is made to everyone who hears the gospel, the Holy Spirit extends to the elect a special inward call that inevitably brings them to salvation. The external call (which is made to all without distinction) can be, and often is, rejected. However, the internal call (which is made only to the elect) cannot be rejected; it always results in conversion. By means of this special call, the Spirit irresistibly draws sinners to Christ. He is not limited in His work of applying salvation by man's will, nor is He dependent upon man's cooperation for success. The Spirit graciously causes the elect sinner to cooperate, to believe, to repent, to come freely and willingly to Christ. God's grace, therefore, is invincible; it never fails to result in the salvation of these to whom it is extended.[3]
For a defense of Effectual Calling/Irresistible Grace see here.
Ps 110:3 Your people will offer themselves freely on the day of your power, in holy garments; from the womb of the morning, the dew of your youth will be yours.
Mt 16:15-17 He said to them, "But who do you say that I am?" 16 Simon Peter replied, "You are the Christ, the Son of the living God." 17 And Jesus answered him, "Blessed are you, Simon Bar-Jonah! For flesh and blood has not revealed this to you, but my Father who is in heaven.
Lk 10:21-22 In that same hour he rejoiced in the Holy Spirit and said, "I thank you, Father, Lord of heaven and earth, that you have hidden these things from the wise and understanding and revealed them to little children; yes, Father, for such was your gracious will. 22 All things have been handed over to me by my Father, and no one knows who the Son is except the Father, or who the Father is except the Son and anyone to whom the Son chooses to reveal him."
Jn 6:37-40 All that the Father gives me will come to me, and whoever comes to me I will never cast out. 38 For I have come down from heaven, not to do my own will but the will of him who sent me. 39 And this is the will of him who sent me, that I should lose nothing of all that he has given me, but raise it up on the last day. 40 For this is the will of my Father, that everyone who looks on the Son and believes in him should have eternal life, and I will raise him up on the last day."
Jn 6:44-46 No one can come to me unless the Father who sent me draws him. And I will raise him up on the last day. 45 It is written in the Prophets, 'And they will all be taught by God.' Everyone who has heard and learned from the Father comes to me[4]— 46 not that anyone has seen the Father except he who is from God; he has seen the Father.
Acts 5:31 God exalted him at his right hand as Lea...