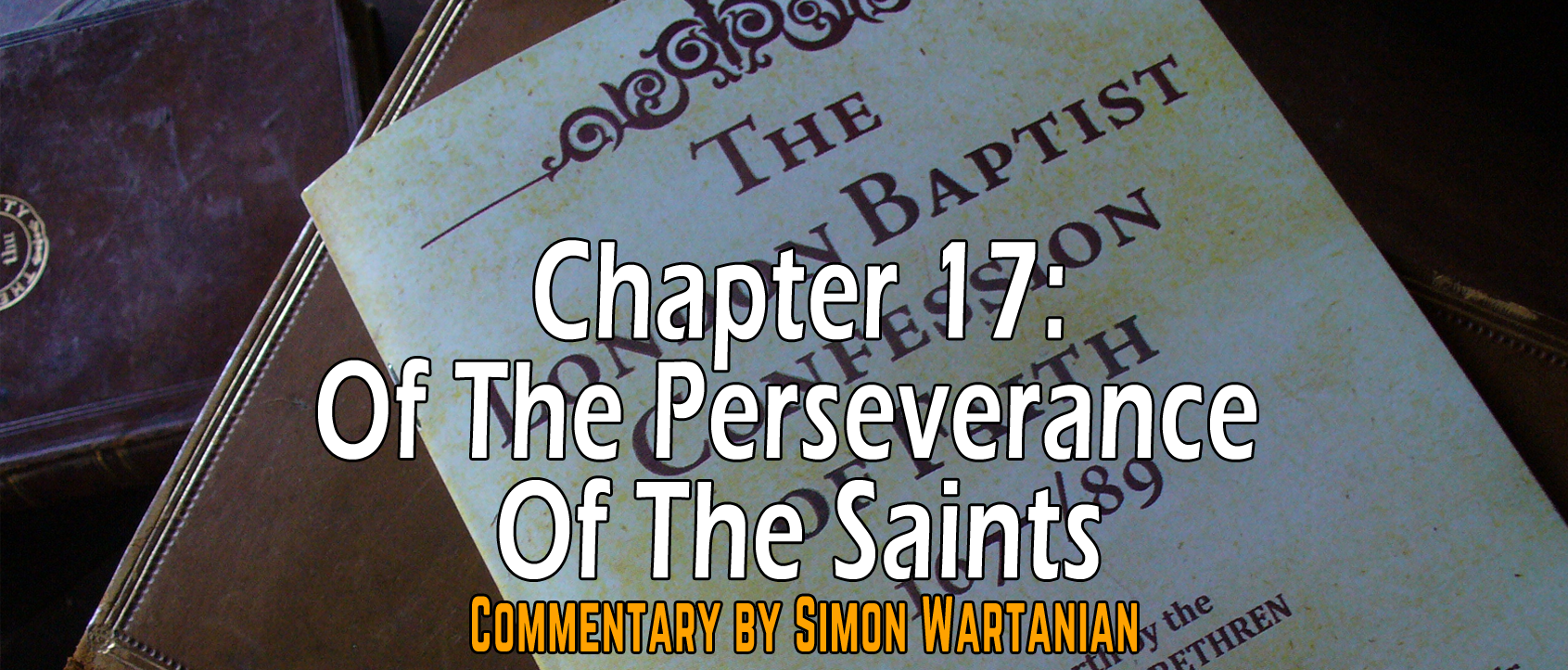 ... for more). It is God who is responsible in 1 Thessalonians 5 to sanctify completely the believers. In 1 Corinthians, it is the Lord Jesus and in 1 Thessalonians it is God the Father. Both the Father and the Son are in the work of keeping the believers blameless, how can anyone dare to say that those who truly know the Son and the Father, may, in fact, fall away? Do the Father and Son fail in their purpose because of man's almighty will?!
7. In both passages believers are given hope and encouraged based on God's faithfulness. It is God who will sanctify them and keep them blameless. This does not mean that there is no responsibility for them to seek after the Holiness without which no one will see the Lord (Heb. 12:14), but it puts things into perspective. God's work is primary. We endure and preserve, because it is He who preserves us and causes us to endure and transforms us into the likeness of Christ our Lord (cf. Phil. 2:12-13). Therefore, truly, all is of pure grace and we have to pray to God to sanctify us daily and change our desires to conform to His own.
8. The believers are called into the fellowship of God. 1 Corinthians 1 lays a strong stress on the effectual calling of God. In verse 2 we read that the believers were "called to be saints together with all those who in every place call upon the name of our Lord Jesus Christ, both their Lord and ours". All believers are called by God to be holy ones, set apart for His purpose. They did nothing to earn it, but were simply the objects of the Father's loving grace. Can God now reverse His judgment that the believers are indeed saints and holy ones in His sight, set apart for His use? If we were called into God's fellowship without any regard to our works and faithfulness, but based on God's faithfulness, how can we through our works lose this blessed fellowship bestowed upon us by grace? Are we really saying that to enter the fellowship is by grace alone, but to remain in the fellowship is by our faithfulness? Those who truly know God and not merely profess to know Him, cannot be separated from His blessed fellowship.
9. Lastly, 1 Thessalonians 5:24 stress the fact that it depends ultimately on God to preserves us. It is God who will keep us blameless because God cannot fail nor goes back on His word. He has called us into His fellowship, and He will never cast us out, but rather He will work on us to make us more holy and more like Christ. We are given assurance that God will indeed sanctify us and keep us without blame.
Philippians 1:6 – Will bring it to completion
And I am sure of this, that he who began a good work in you will bring it to completion at the day of Jesus Christ.
1. We notice first of all the connection between the previous two passages discussed from Paul, 1 Corinthians 1:8 and 1 Thessalonians 5:23, and the present passage concerning the day of Jesus Christ. This is an important day and it is a day when final verdicts will be heard before all men and about all men. Therefore, it is understandable for Paul, when speaking about the security of the believer in the hands of God, to assure us that we will be safe and blameless on the Day of the Lord, for that is a day of rejoicing for the believer and a day of doom for the unbeliever (e.g. 2Thess. 1:5-12).
2. Paul is persuaded, sure, confident and convinced of one thing, namely, if God begins a work, He will surely complete it and not leave it undone. He does not think that God will ...