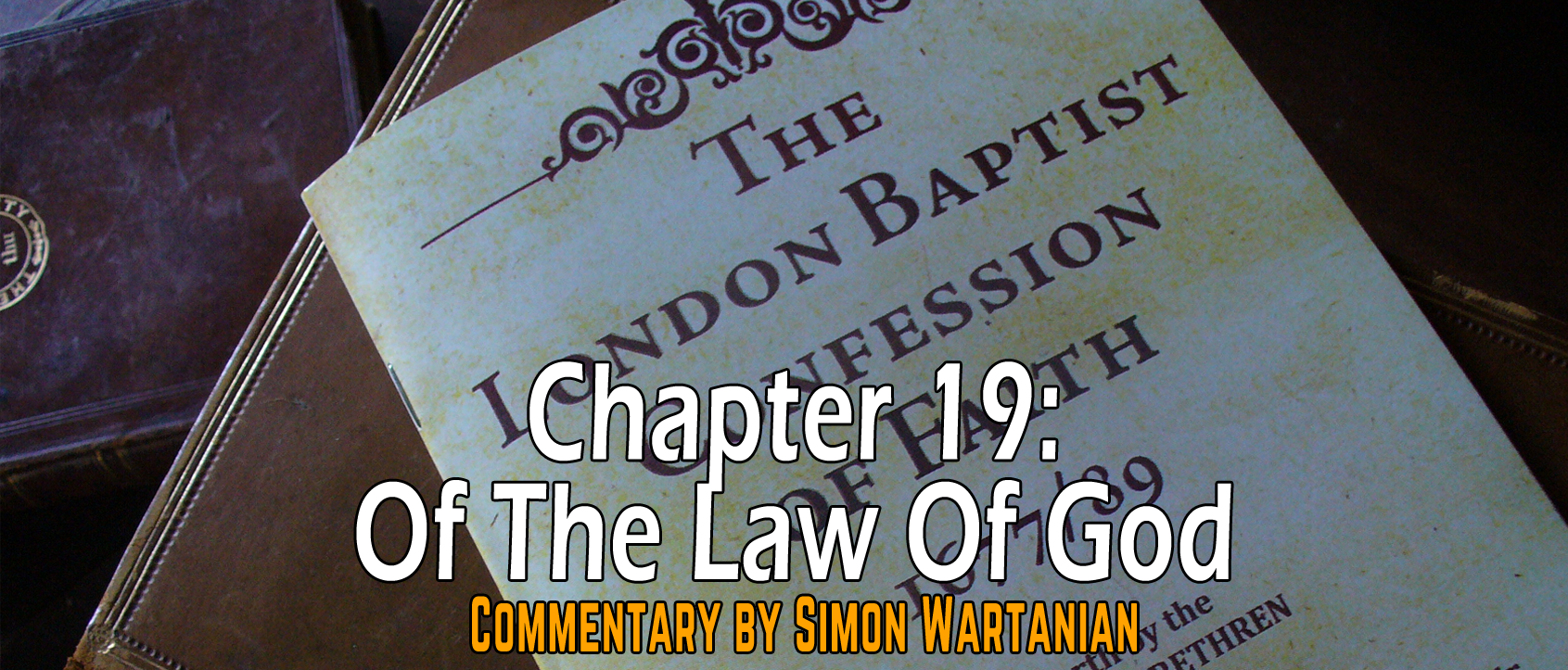 ...15). This he could not have done if he had not seen a certain division within the law.
The Commandments Summed up
Rom. 13:8-10 Owe no one anything, except to love each other, for the one who loves another has fulfilled the law. 9 For the commandments, "You shall not commit adultery, You shall not murder, You shall not steal, You shall not covet," and any other commandment, are summed up in this word: "You shall love your neighbor as yourself." 10 Love does no wrong to a neighbor; therefore love is the fulfilling of the law.
In Romans 13:8-10, the apostle cites four laws from the second table of the Decalogue and then adds "any other commandment" and finally concludes that this is fulfilled in loving one's neighbor as one's self. What other commandments could the apostle have in mind other than moral commands like the fifth commandment about honoring our parents, or the ninth commandment not to lie or bear false witness. It is the commandments of the Decalogue and those derived from them that fulfill the "law". How is love shown to a neighbor by being circumcised, not eating certain foods or offering sacrifices? Rather, if we love our neighbor, we will not do anything morally wrong to them, but rather will love them and thereby fulfill the moral law.
Conclusion
Putting all the biblical evidence together, especially from the Old Testament itself, we see a certain and a threefold division arise in the Mosaic Law. The law is divided between the moral law, which is unchanging and always binding; the ceremonial law which was typical, shadowy and temporary; and the civil law which was the constitution of Israel and also had a temporary character. But these things will be discussed later in the appropriate paragraphs (ceremonial law in paragraph 3, civil law in paragraph 4, moral law in paragraph 5).
---
§2 The Same Law...Delivered by God...in Ten Commandments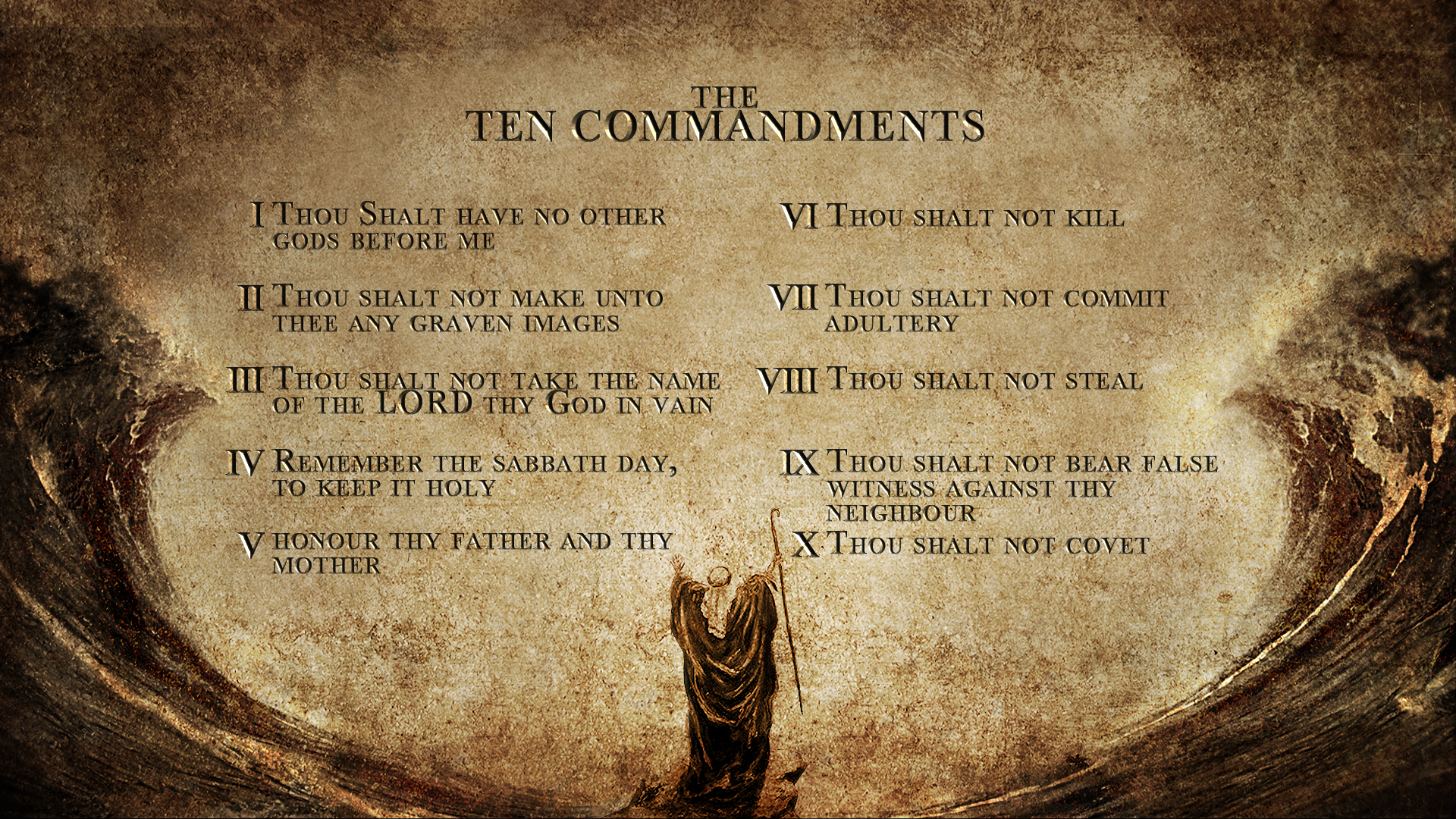 The same law that was first written in the heart of man continued to be a perfect rule of righteousness after the Fall, 1 and was delivered by God upon Mount Sinai, in ten commandments, 2 and written in two tables, the four first containing our duty towards God, and the other six, our duty to man. 3

1st Commandment: Gen. 35:1-4; Exod. 18:11; Job 31:28; 42:1-2; Josh. 24:2
2nd Commandment: Gen. 35:1-4; Lev. 18:21, 27
3rd Commandment: Exod. 5:2; Lev. 18:21, 27; Job 2:9
4th Commandment: Gen. 2:2-3; Exod. 16; Gen. 7:4; 8:10, 12; Mark 2:27
5th Commandment, Gen. 3:17; 9:20-27; 37:10
6th Commandment: Gen. 4:3-15; John 8:44; Exod. 1:15-17; Job 24:14
7th Commandment: Gen. 12:17; 39:7-9; Lev. 18:20, 27; Job 24:15; 31:1
8th Commandment: Gen. 3:11; 30:33; 31:30-32; 40:15; 44:8-9; Job 24:14
9th Commandment: Gen. 3:4, 13-14; 12:11-13; 27:12; 29:25; Job 24:25; 27:4; 36:4; John 8:44
10th Commandment: Gen. 3:6; 6:2, 5; 13:10-11; Exod. 15:9-10; Job 31:1, 9-11

Rom. 2:12a, 14-15
Exod. 32:15-16; 34:4, 28; Deut. 10:4
The same law, which God gave Adam in his heart (without the "particular precept") was likewise first written in the heart of man (Rom. 2:14-15). This is spoken of man generally and not Adam particularly, although he is the covenantal head of humanity. This same law remained and continued to be a perfect rule of righteousness, meaning, it was the measure of what is good and what God required of us. Notice that the law is the same in substance before and after the fall. God did not give a new law now that man was fallen bec...