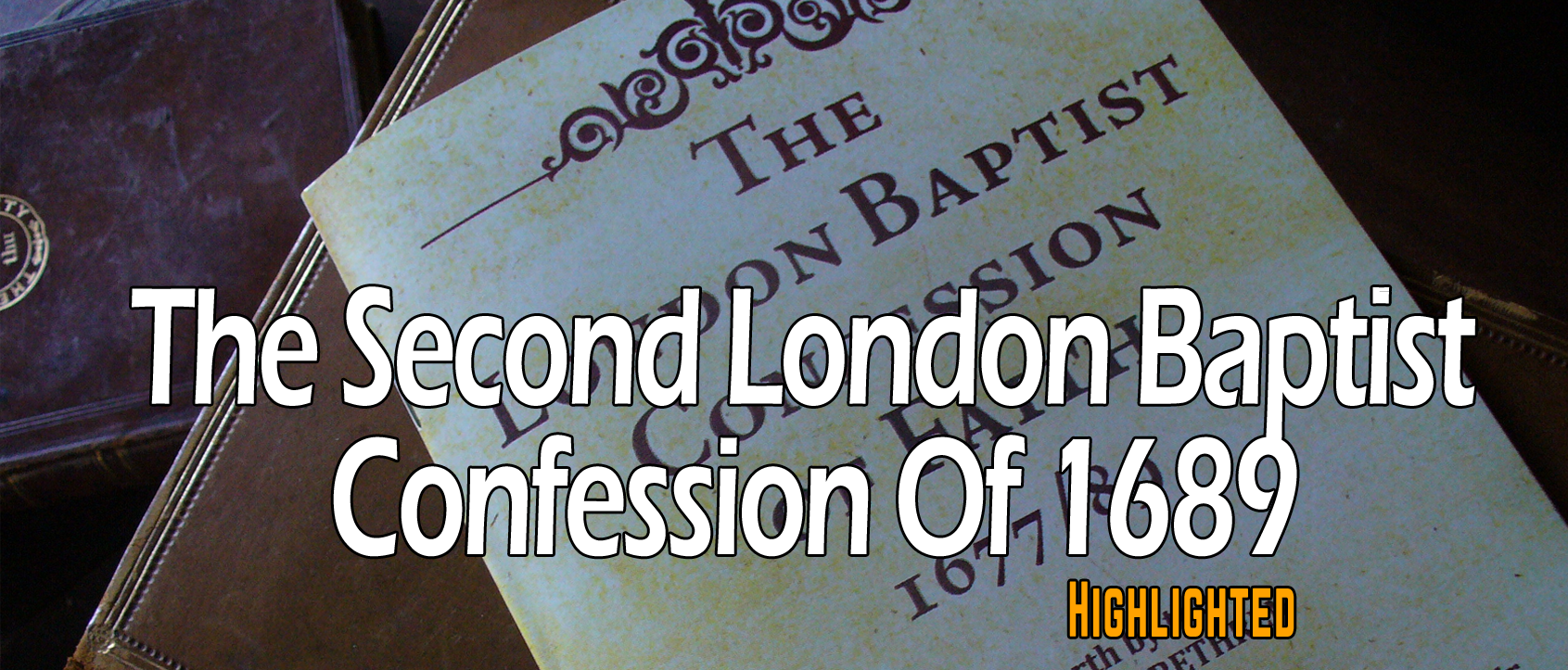 ...#00ff00;"
ought to be yielded by us in the Lord,
not only for wrath, but for conscience sake; and
we ought to make supplications and prayers
for kings and all that are in authority, that
under them we may live a quiet and peaceable life,
in all godliness and honesty.
Prov. 16:14-15; 19:12; 20:2; 24:21-22; 25:15; 28:2; Rom. 13:1-7; Titus 3:1; 1 Peter 2:13-14
Dan. 1:8; 3:4-6, 16-18; 6:5-10, 22; Matt. 22:21; Acts 4:19-20; 5:29
Jer. 29:7; 1 Tim. 2:1-4
---
Marriage is to be between one man and one woman; neither is it lawful for

any man to have more than one wife,

nor for any woman to have more than one husband at the same time.

Gen. 2:24 with Matt. 19:5-6;1 Tim. 3:2; Titus 1:6;

Mal 2:15
Marriage was ordained for the mutual help of husband and wife, for the increase of mankind with a legitimate issue, and the preventing of uncleanness.

Gen. 2:18; Prov. 2:17; Mal. 2:14
Gen. 1:28; Ps. 127:3-5; 128:3-4
1 Cor. 7:2, 9
It is lawful for all sorts of people to marry, who are able with judgment to give their consent; yet it is the duty of Christians to marry in the Lord; and therefore such as profess the true religion, should not marry with infidels, or idolaters; neither should such as are godly, be unequally yoked, by marrying with such as are wicked in their life, or maintain damnable heresy.

1 Cor. 7:39; 2 Cor. 6:14; 1 Tim. 4:3; Heb. 13:4
1 Cor. 7:39; 2 Cor. 6:14; Neh 13:25-27
Marriage ought not to be within the degrees of consanguinity or affinity, forbidden in the Word; nor can such incestuous marriages ever be made lawful, by any law of man or consent of parties, so as those persons may live together as man and wife.

Lev. 18:6-18; Amos 2:7; Mark 6:18; 1 Cor. 5:1
---
The catholic or universal church, which (with respect to the internal work of the Spirit and truth of grace) may be called invisible, consists of the whole number of the elect, that have been, are, or shall be gathered into one, under Christ, the head thereof; and is the spouse, the body, the fulness of him that filleth all in all.

Matt. 16:18; 1 Cor. 12:28; Eph. 1:22; 4:11-15; 5:23-25, 27, 29, 32; Col. 1:18, 24; Heb. 12:23
Eph. 1:22; 4:11-15; 5:23-25, 27, 29, 32; Col. 1:18, 24; Rev. 21:9-14
All persons throughout the world, professing the faith of the gospel, and obedience unto God by Christ according unto it, not destroying their own profession by any errors everting the foundation, or unholiness of conversation, are and may be called visible saints; and of such ought all particular congregations to be constituted.

1 Cor. 1:2; Rom. 1:7-8; Acts 11:26; Matt. 16:18; 28:15-20; 1 Cor. 5:1-9
Matt. 18:15-20; Acts 2:37-42; 4:4; Rom. 1:7; 1 Cor. 5:1-9
The purest churches under heaven are subject to mixture and error; and some have so degenerated as to become no churches of Christ, but synagogues of Satan; nevertheless Christ always hath had, and ever shall have a kingdom in this world, to the end thereof, of such as believe in him, and make profession of his name.

1 Cor. 1:11; 5:1; 6:6; 11:17-19; 3 John 9-10; Rev. 2-3
Rev. 2:5 with 1:20; 1 Tim. 3:14-15; Rev. 18:2
Matt. 16:18; 24:14; 28:20; Mark 4:30-32; Ps. 72:16-18; 102:28; Isa. 9:6-7; Rev. 12:17; 20:7-9
The Lord Jesus Christ is the Head o...