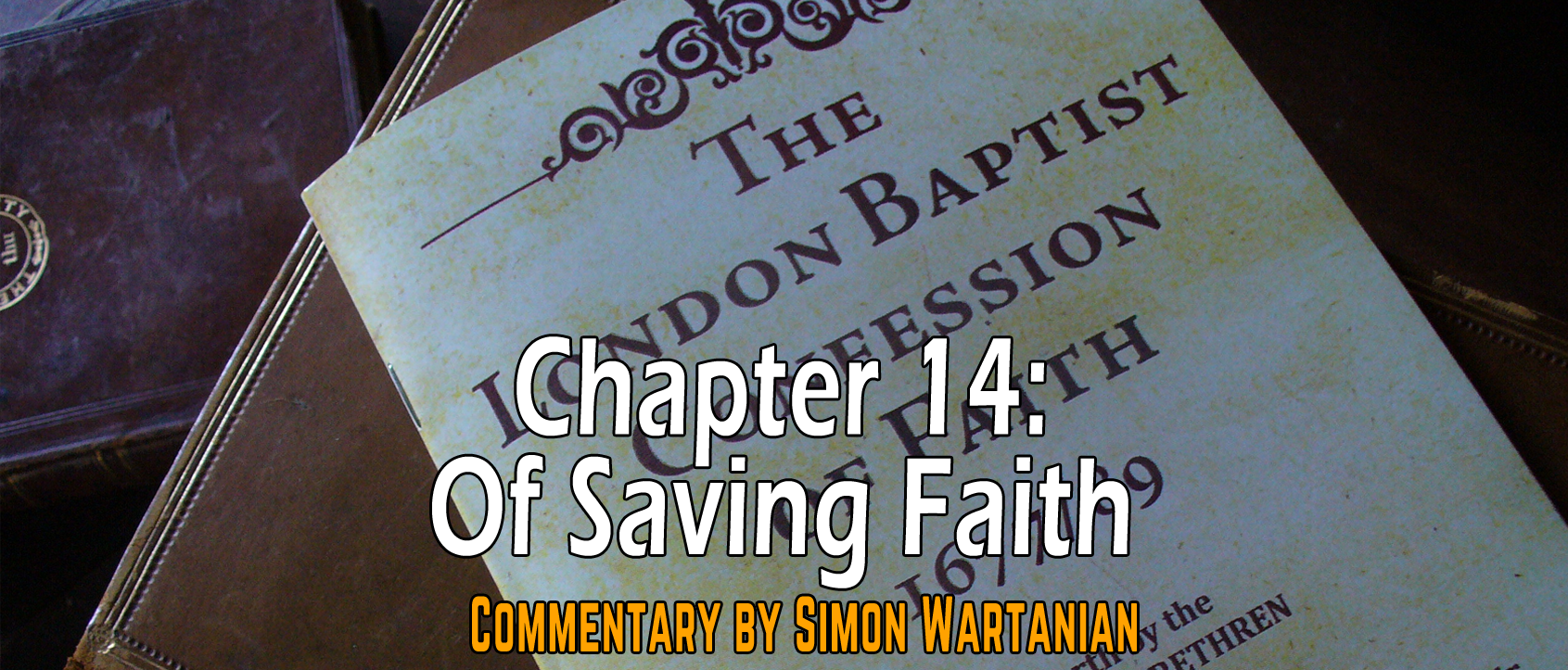 ...ake for example Colossians 2:12. In this passage, union with Christ is expressed in the words "with him." Therefore, Paul says that we were "buried with him in baptism, in which you were also raised with him through faith". Charles Hodge explains, "To be in Christ, and to believe in Christ, are, therefore, in the Scriptures convertible forms of expression. They mean substantially the same thing and, therefore, the same effects are attributed to faith as are attributed to union with Christ."
[42]
See

Chapter 27
.
Inherit the promises: This is the great blessing which attributed to the saints of old in Hebrews 11. In Hebrews 6:12, the Author calls his audience to be "imitators of those who through faith and patience inherit the promises."
Live by faith: Finally, one blessing of salvation is to live by faith. Habakkuk 2:4 says, "Behold, his soul is puffed up; it is not upright within him, but the righteous shall live by his faith." This passage is quoted in Romans 1:17; Galatians 3:11; Hebrews 10:38. Romans 1:17 teaches that "the righteousness of God is revealed from faith for faith" and the basis of this is Habakkuk 2:4. Calvin, on Romans 1:17, explains says "that the life of the righteous consists in faith."[30] Albert Barnes observes that this statement does not speak about justification by faith, but about the persons justified by faith:
This expression, therefore, does not mean, as it is sometimes supposed, the "justified by faith" shall live; but it is expressive of a general principle in relation to people, that they shall be defended, preserved, made happy, not by their own merits, or strength, but by confidence in God. This principle is exactly applicable to the gospel plan of salvation. Those who rely on God the Saviour shall be justified, and saved.[19]
But, this is a sense given to the Habbakuk passage in Galatians 3:11. As Philip Schaff observes, "Paul clearly holds that if the righteous man truly lives, it is because he has been accounted righteous by faith; comp. Gal 3:11, where the same passage is quoted."[43] In Galatians 2:20, Paul is able to say that "the life I now live in the flesh I live by faith in the Son of God". Faith is not a passive thing for Paul; it is his drive or power of life. The apostle speaks of faith "as the element or atmosphere in which the Christian lives. He is, as it were, steeped in faith."[37] Schaff observes that "faith is the living element in which Paul moved."[43]
The last passage that I want to look at here is 2 Corinthians 5:7 wherein Paul says that "we walk by faith, not by sight." In order to rightly understand the passage, we must first note the context. He speaks about our physical body and the body of our resurrection at the beginning of the chapter and encourages the readers by reminding them about these truths. That God has destined us and prepared our resurrection bodies is guaranteed by the fact that He "has given us the Spirit as a guarantee" (2Cor. 5:5). Because of holding these truths before our eyes, Paul says "So we are always of good courage" (2Cor. 5:6a). While we are in the body, we are physically away from the Lord (2Cor. 5:6b). How so? Then comes our passage: "for we walk by faith, not by sight." Then, in v. 8, to be away from the body is to be "at home with the Lord." We must observe that there are three contrasts presented in this passage: (1) earthly home vs. heavenly home (2Cor. 5:1-4); (2) being in the body vs. being away from the Lord (2Cor. 5:6); (3) b...