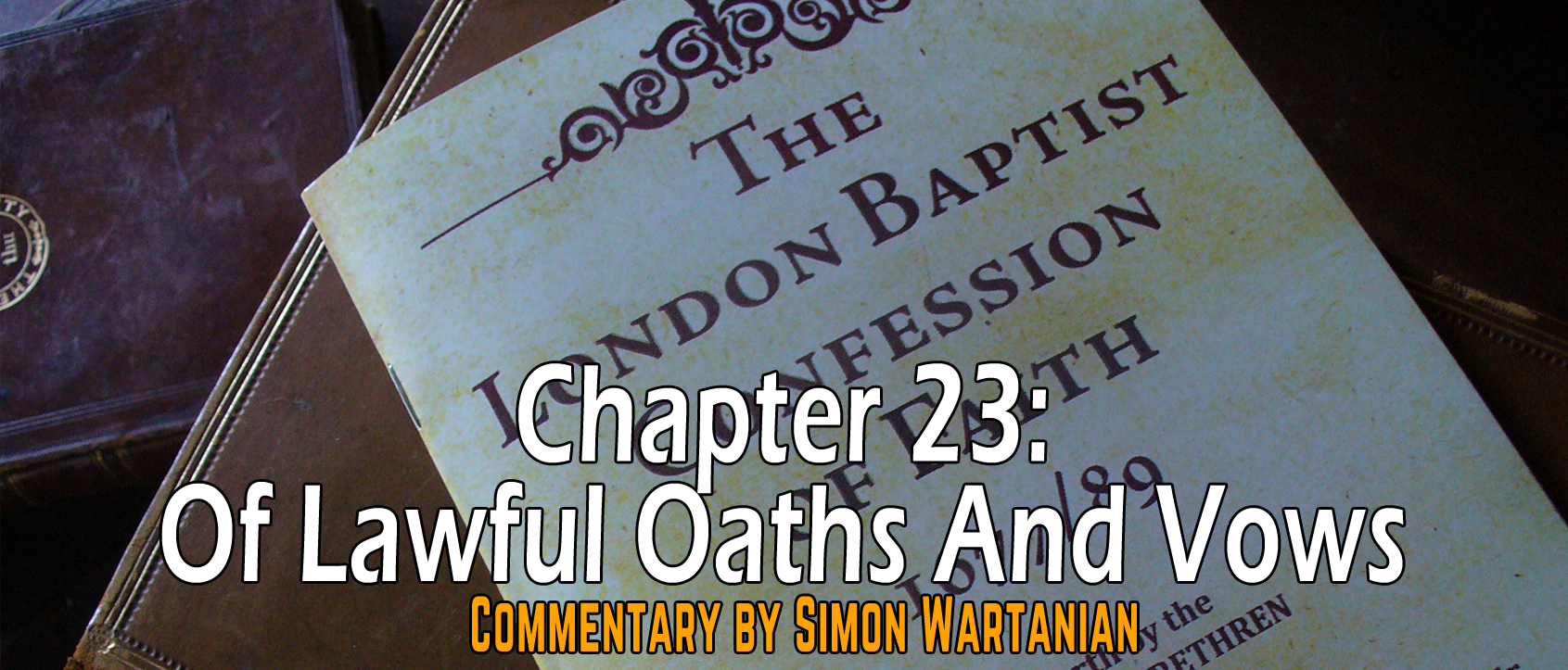 Chapter 23: Of Lawful Oaths and Vows
What does the Bible say about oaths and vows? Doesn't the Bible mention them a lot? What about when Christ said that we should not swear? What is the difference between an oath and a vow?
This chapter should be viewed in the context of the Anabaptists who refused oaths based on their understanding of Matthew 5:33-37. The Anabaptist Mennonite Network writes:
Many [Anabaptists] refused to swear oaths. Oaths were very important in sixteenth-century Europe, encouraging truth-telling in court and loyalty to the state. Anabaptists often rejected these, citing Jesus' teaching in Matthew 5 and arguing that they should always be truthful, not just under oath. Nor would they swear loyalty to any secular authority.[1]
An example of the Anabaptist stance on oaths and vows comes from their own mounts. The Schleitheim Confession of Faith comes from 1527 and was written by Michael Sattler in Germany. J. C. Wenger, a translator of the confession, explains:
The Schleitheim Confession was widely circulated. Ulrich Zwingli translated it into Latin and attempted to refute it already in 1527. It was in print in its original German form as early as 1533. John Calvin used a now-lost French translation of the Seven Articles in his refutation of Anabaptism published in 1544.[2]
All this means is that it is a very good representative of Anabaptist teaching. Therefore, it is also representative of what it says on vows and oaths:
Sev...