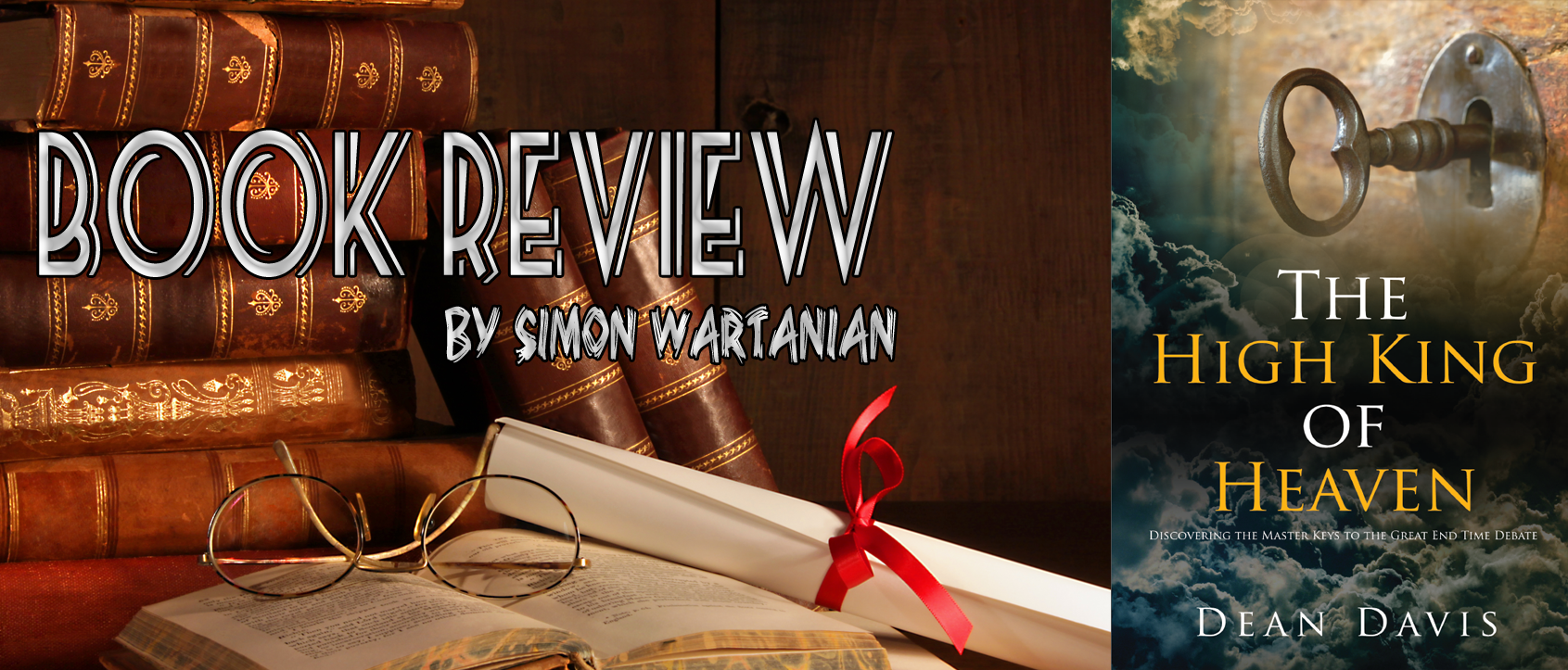 Dean Davis - The High King of Heaven:
Discovering the Master Key to the Great End Time Debate
The subtitle indeed is a bold claim, saying that in this book we will discover "the master key" to the End Time debate. I believe we indeed do discover the master key to the End Time debate.
This book is nothing like the others that I've read on Amillennialism (Kingdom Come, The Bible and the Future, The Case for Amillennialism), it dares to go and try to interpret the difficult texts in support of premillennialism. It is anti-premillennial as well as, but in lesser tone against Postmillennialism. This is all done in a tone of brotherly love. I enjoyed that aspect of the interaction.
Amillennialism
This book lays out the classic view of Amillennialism which is Dean Davis[1] believes (as others also do) is the classic eschatology of Church History and the Reformation.
The word amillennialism means no millennium. However, amillennarians do not deny the existence of a millennium, only that it begins after the Parousia and that it will last for a literal thousand years. Instead, they teach that the thousand years of Revelation 20 symbolize the present Era of Proclamation, during which time Christ reigns with (the departed spirits of) his saints in heaven. Amillennarians are, then, "present-millennarians." Pages 23-24
Basically, Amillennialism teaches that the Millennium of Revelation 20 started from the cross and will end at the Second Coming of our Lord, ...