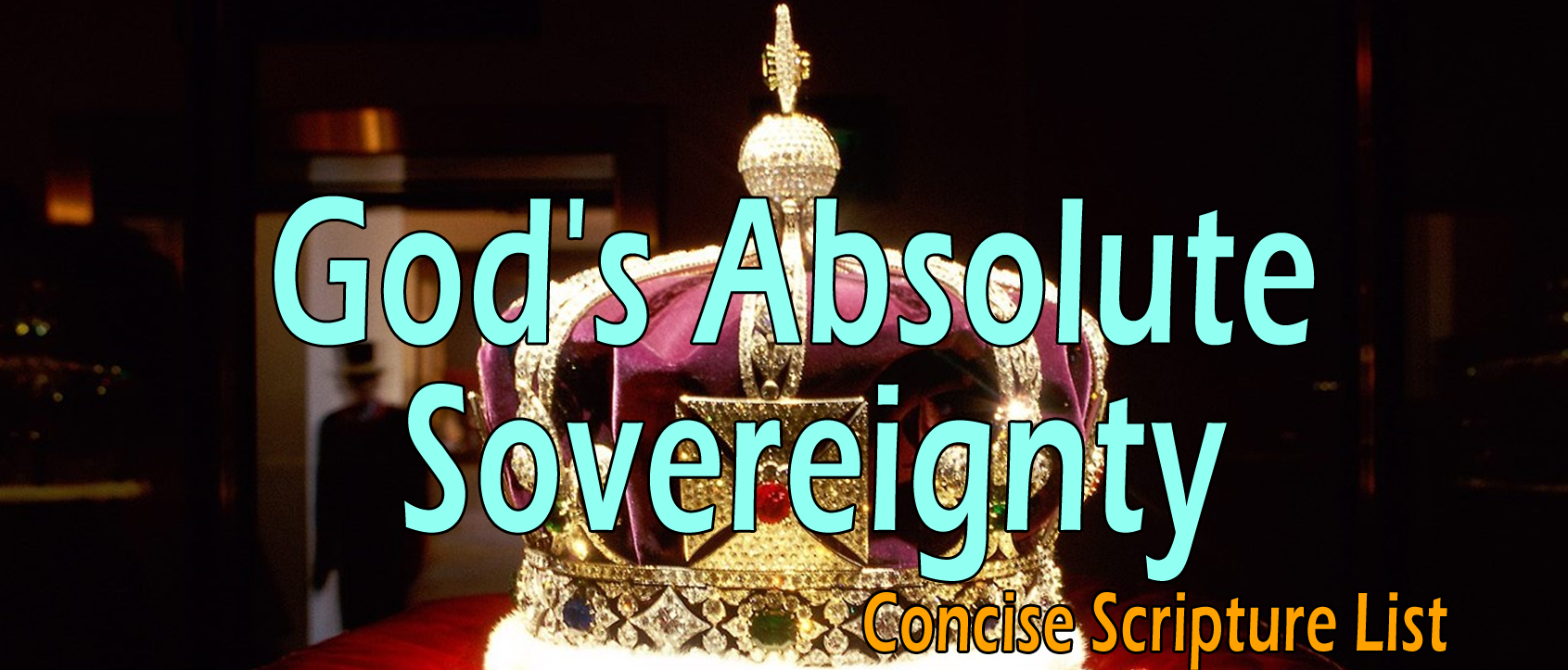 The LORD reigns
Eph 1:11 In him we have obtained an inheritance, having been predestined according to the purpose of him who works all things according to the counsel of his will,
Heb 1:3 "He is the radiance of the glory of God and the exact imprint of his nature, and he upholds the universe by the word of his power. After making purification for sins, he sat down at the right hand of the Majesty on high."
1Ch 29:11-12; Ps 115:3, 135:6; Rom 11:36; Col 1:15-17; Heb 1:3
Over life and death
1Sm 2:6-8 The LORD kills and brings to life; he brings down to Sheol and raises up. 7 The LORD makes poor and makes rich; he brings low and he exalts. 8 He raises up the poor from the dust; he lifts the needy from the ash heap to make them sit with princes and inherit a seat of honor. For the pillars of the earth are the LORD's, and on them he has set the world.
Ex 4:11; Dt 32:39
Good and ill; Peace and war
Isa 45:5-7 I am the LORD, and there is no other, besides me there is no God; I equip you, though you do not know me, 6 that people may know, from the rising of the sun and from the west, that there is none besides me; I am the LORD, and there is no other. 7 I form light and create darkness, I make well-being and create calamity , I am the LORD, who does all these things.
Job 2:10; Lam 3:37-38; Amos 3:6; 1Pet 4:19
The LORD's Decree
Ps 33:10-12 The LORD brings the counsel of the nations to nothing; he frustrates the plans of the peoples. 11 The counsel of ...