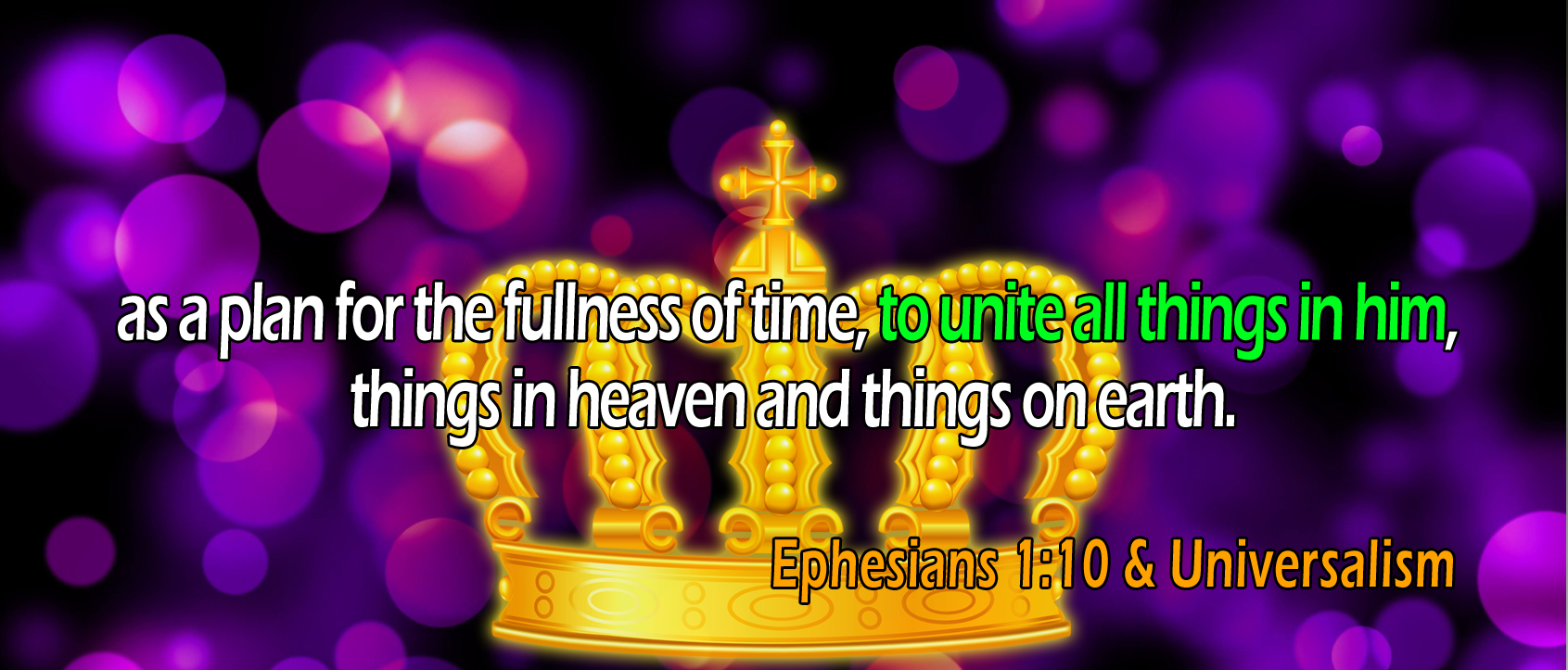 In him we have redemption through his blood, the forgiveness of our trespasses, according to the riches of his grace, 8 which he lavished upon us, in all wisdom and insight: 9 making known to us the mystery of his will, according to his purpose, which he set forth in Christ 10 as a plan for the fullness of time, to unite all things in him, things in heaven and things on earth. (Ephesians 1:7-10)
This is a verse (v. 9) frequently used by Universalists that I've seen on the Internet. The idea is that Christ will "unite" everything in Himself, meaning, people who did not repent and trust in the Lord Jesus Christ will be saved – eventually, they may have to go to Purgatory or a "temporal hell," but in the end "Love Wins" and they are saved.
Word Study
Well let's take a close look at the word "unite," it's the Strong's G346: [1]
- Original: ἀνακεφαλαίομαι

- Transliteration: Anakephalaiomai

- Phonetic: an-ak-ef-al-ah'-ee-om-ahee

- Definition:

1. to sum up (again), to repeat summarily, to condense into a summary

- Origin: from G303 and G2775 (in its original sense)

- TDNT entry: 14:21,4

- Part(s) of speech: Verb
I think it is helpful to see how other translations other than the ESV have translated the verse:
KJV: That in the dispensation of the fulness of times he might gather together in one all things in Christ, both which are in heaven, and which are on earth; [even] in him:

NASB: with a view to an administration suit...