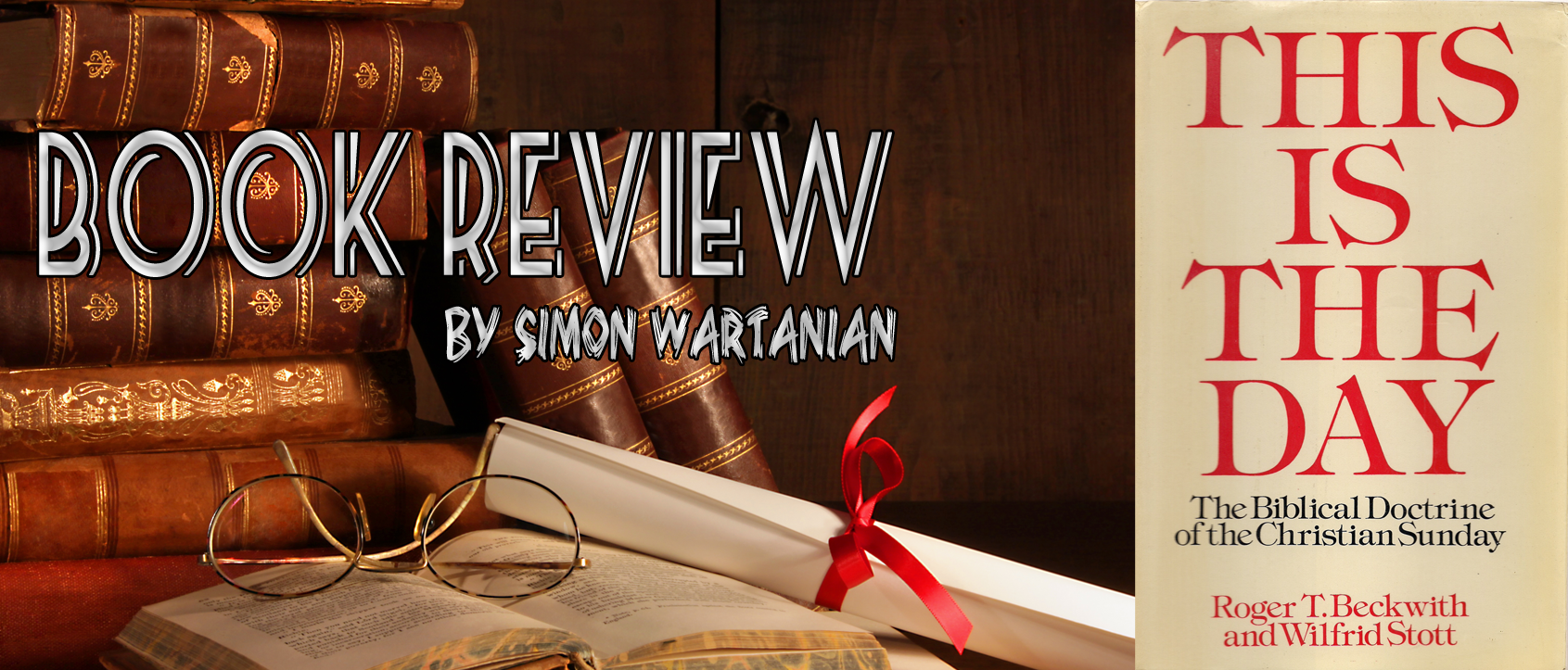 This is the Day
The Biblical Doctrine of the Christian Sunday in Its Jewish and Early Church Setting
by Roger T. Beckwith and Wilfrid Stott
A well researched book by two readable authors. Makes a convincing and honest case from both the Holy Scriptures as well as the first four centuries from Christian history.
The biblical case is short and to the point. I love the fact there is always reference back to what he has said or established on earlier pages. Roger Beckwith goes on to demonstrate that the Sabbath was a creation ordinance and as such it is not connected with the Fall. Then he goes on to survey the passages speaking about the Sabbath. Very interesting was chapter 4 where he showed continuities between the Jewish Sabbath and the Lord's Day (the Christian Sabbath). He makes the case that the Lord's Day is the day of the Lord Christ, the day on which He rose and which we keep to celebrate His resurrection. The first part was very well written and argued, although I would have liked it to be longer and more extensive, but oh well!
The second part has 9 chapters devoted to a historical study about the Sabbath and the Lord's Day. It is very interesting to many how many early references there are to the Christian observance of the Lord's Day as the day of worship. The New Testament has a handful of passages speaking about the Lord's Day (first day of the week), but apparently, in the mind of the early Christians, these passages were a firm foundation to sh...