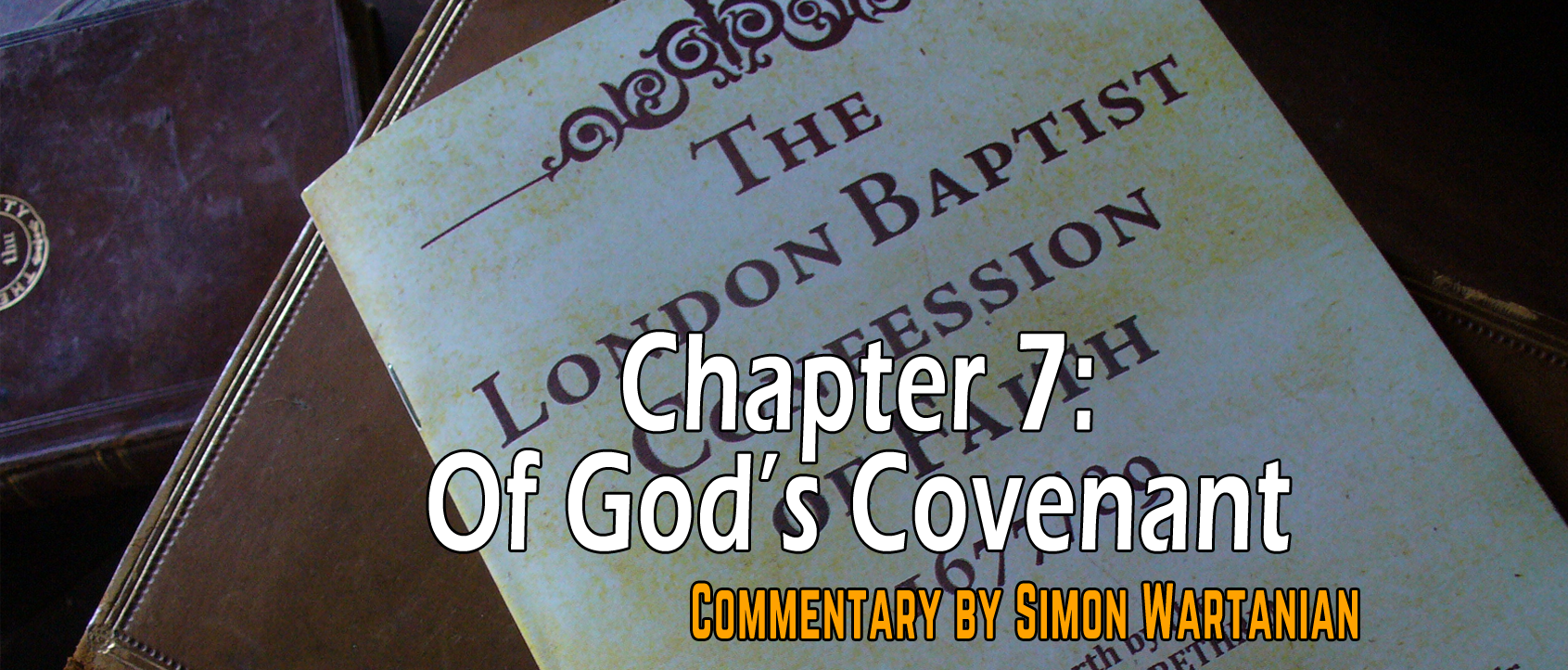 Chapter 7: Of God's Covenant
What is Covenant Theology? How many covenants does the Bible have and which are these? What is the Reformed Baptist and Paedobaptist understanding of the covenants? What is 1689 Federalism? What are the Covenant of Works and the Covenant of Grace? Is the New Covenant the Covenant of Grace? Was the Covenant of Grace established before the New Covenant? Were the Old Testament covenants administrations of the Covenant of Grace?
Here we come to a chapter that is different than the one in the Westminster and Savoy confessions (see the confessions side by side here). Were the Baptists trying to be original or were they trying to communicate something else? I and many others believe that the framers of the Confession were trying to communicate a different Covenant Theology than that of their Westminster and Savoy brethren. Let not the reader suppose that I will exhaustively deal with every point or seek to rebut oppositions and answer objections. My objective here is to lay an understanding of Covenant Theology as I see it in the Scripture, as I was helped by the books and men mentioned below and as the Confession conforms to the teaching of Holy Writ. This is not meant to be lengthy (although I guess it will kinda be), but concise. [22/09/2015 – It did become lengthy]
---
§1
The Covenant Of Works
The distance between God and the creature is so great, that although reasonable creatures do owe obedience to him as their creato...