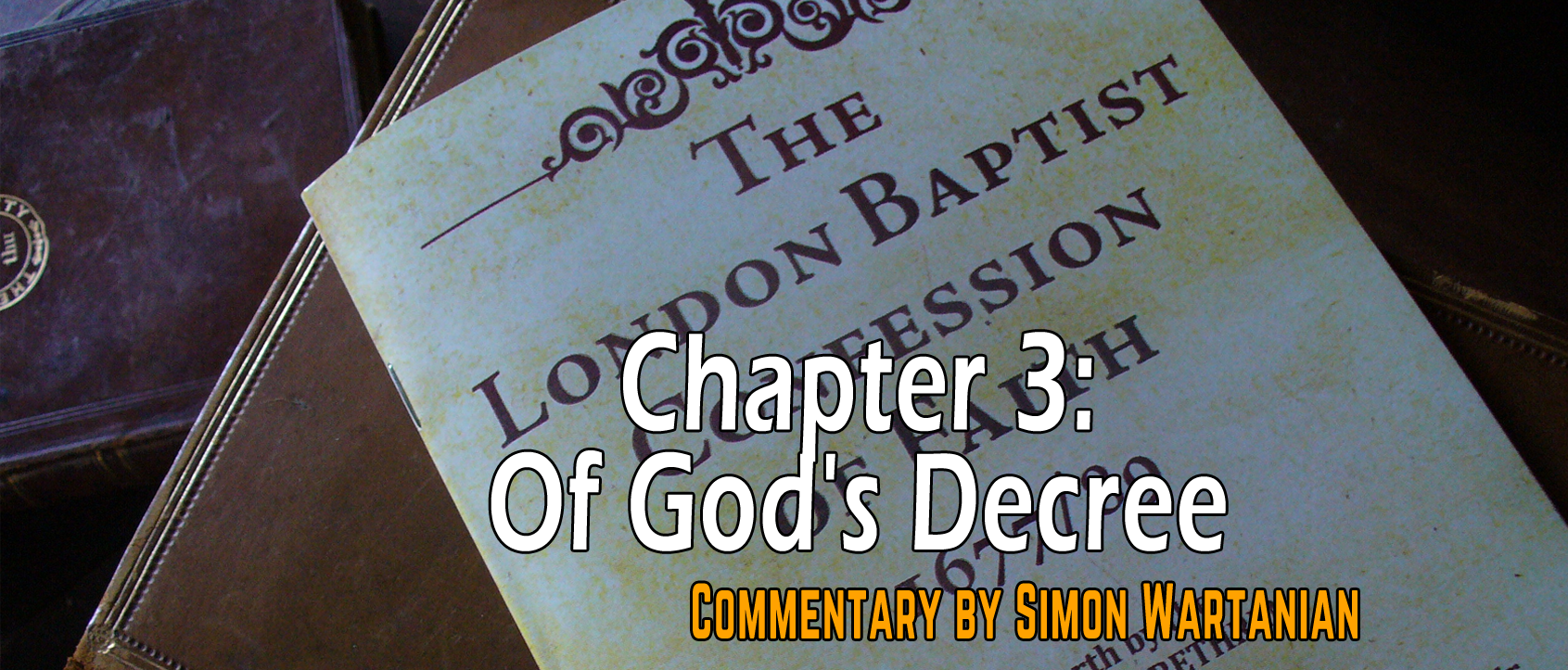 Chapter 3: Of God's Decree
What does it mean that God is sovereign? Does God control all things? Does God ordain and is sovereign even over sin? What about election? Does God choose who goes to Heaven and who goes to Hell? Did God predestine because He saw what was going to come to pass? Does it matter what we do? Does God ordain the ends as well as the means?
---
§1 God hath decreed in himself, from all eternity...whatsoever comes to pass
God hath decreed in himself, from all eternity, by the most wise and holy counsel of his own will, freely and unchangeably, 1 all things, whatsoever comes to pass; 2 yet so as thereby is God neither the author of sin nor hath fellowship with any therein; 3 nor is violence offered to the will of the creature, nor yet is the liberty or contingency of second causes taken away, but rather established; 4 in which appears his wisdom in disposing all things, and power and faithfulness in accomplishing his decree. 5

Prov. 19:21; Isa 14:24-27; 46:10-11; Ps. 115:3; 135:6; Rom. 9:19; Heb. 6:17[1]
Dan. 4:34-35; Rom. 8:28; 11:36; Eph. 1:11
Gen. 18:25; James 1:13; 1 John 1:5
Gen. 50:20; 2 Sam. 24:1; Isa. 10:5-7; Matt. 17:12; John 19:11; Acts 2:23; 4:27-28
Num. 23:19; Eph. 1:3-5
God hath decreed in Himself means that He decreed by Himself alone without considering others. As the modern translation puts it: "From all eternity God decreed everything that occurs, without reference to anything outside himself." He wa...