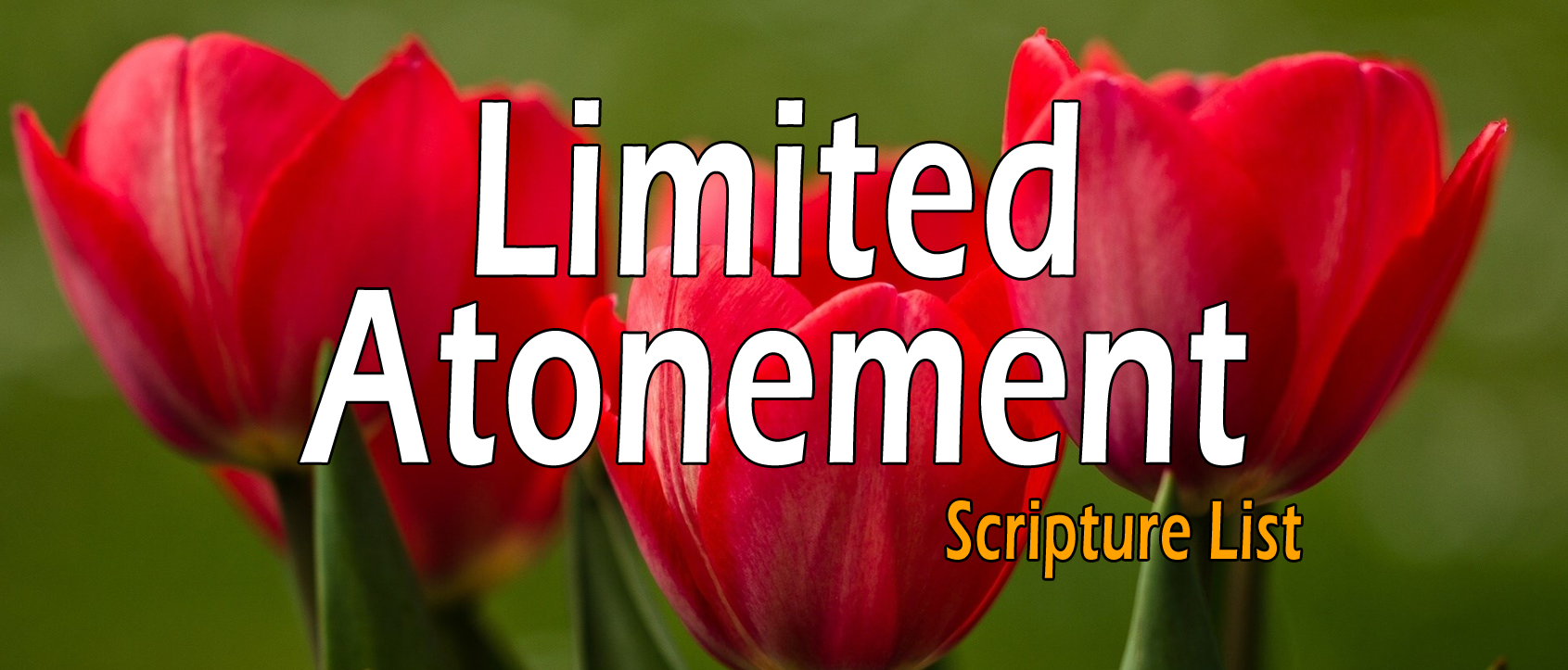 Limited Atonement, Definite Redemption
Since it is God's purpose to save a special people for Himself, and He has chosen to do so only through the perfect sacrifice of Jesus Christ, Christ came to give His life "a ransom for many" so as to "save His people from their sins" (Matthew 1:21). The intention of Christ in His cross-work was to save His people specifically. Therefore, Christ's sacrifice is perfect and complete, for it actually accomplishes perfect redemption.[1]
Christ's redeeming work was intended to save the elect only and actually secured salvation for them. His death was a substitutionary endurance of the penalty of sin in the place of certain specified sinners. In addition to putting away the sins of His people, Christ's redemption secured everything necessary for their salvation, including faith, which unites them to Him. The gift of faith is infallibly applied by the Spirit to all for whom Christ died, thereby guaranteeing their salvation.[2]
For a defense of this doctrine see here.
Penal substitutionary atonement refers to the doctrine that Christ died on the cross as a substitute for sinners. God imputed the guilt of our sins to Christ, and he, in our place, bore the punishment that we deserve. This was a full payment for sins, which satisfied both the wrath and the righteousness of God, so that He could forgive sinners without compromising His own holy standard.[3]...