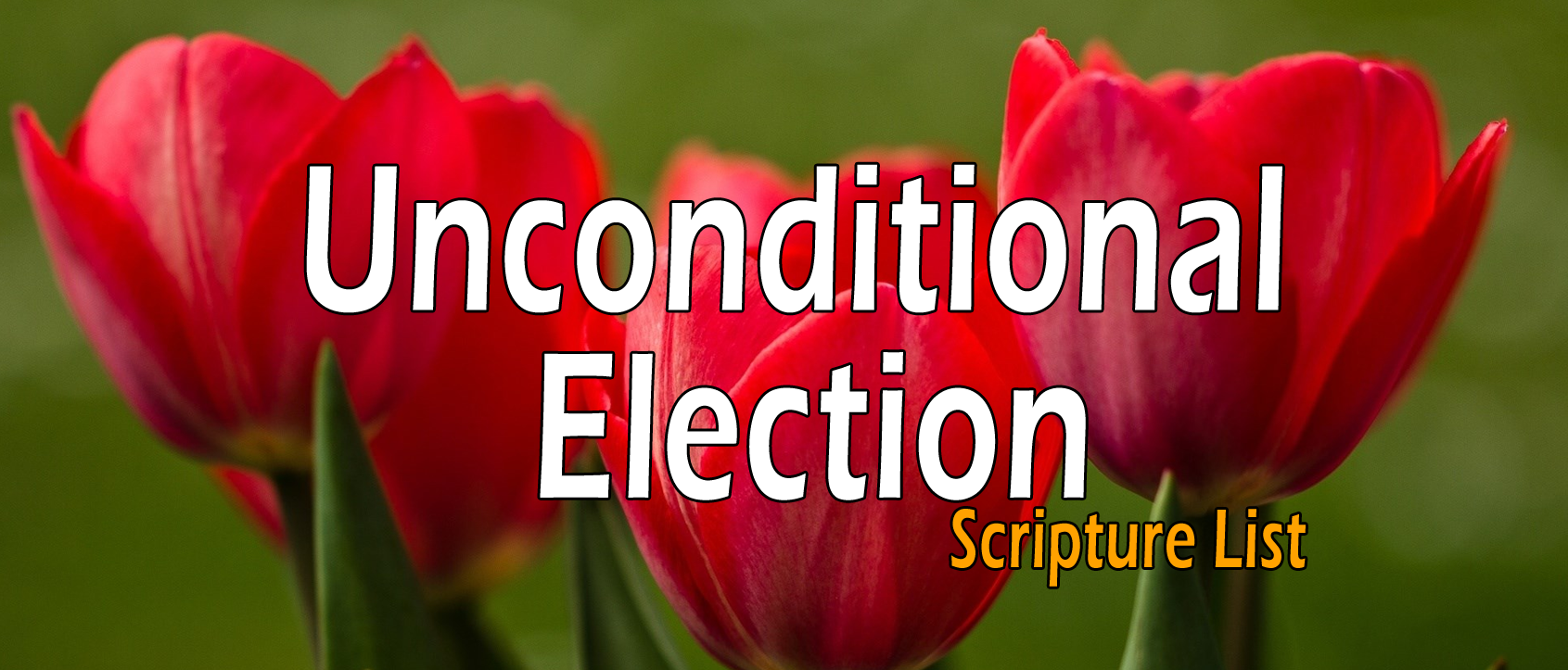 Unconditional Election, Sovereign Grace
God elects a specific people unto Himself without reference to anything they do. This means the basis of God's choice of the elect is solely within Himself: His grace, His mercy, His will. It is not man's actions, works, or even foreseen faith, that "draws" God's choice. God's election is unconditional and final.[1]
God's choice of certain individuals for salvation before the foundation of the world rested solely in His own sovereign will. His choice of particular sinners was not based on any foreseen response or obedience on their part, such as faith, repentance, etc. On the contrary, God gives faith and repentance to each individual whom He selected. These acts are the result, not the cause, of God's choice. Election, therefore, was not determined by, or conditioned upon, any virtuous quality or act foreseen in man. Those whom God sovereignly elected He brings through the power of the Spirit to a willing acceptance of Christ. Thus, God's choice of the sinner, not the sinner's choice of Christ, is the ultimate cause of salvation.[2]
For a defense and case for this doctrine see here.
Ps 65:4 ​Blessed is the one you choose and bring near, to dwell in your courts! We shall be satisfied with the goodness of your house, the holiness of your temple!
Mt 11:25-30 At that time Jesus declared, "I thank you, Father, Lord of heaven and earth, that you have hidden these th...