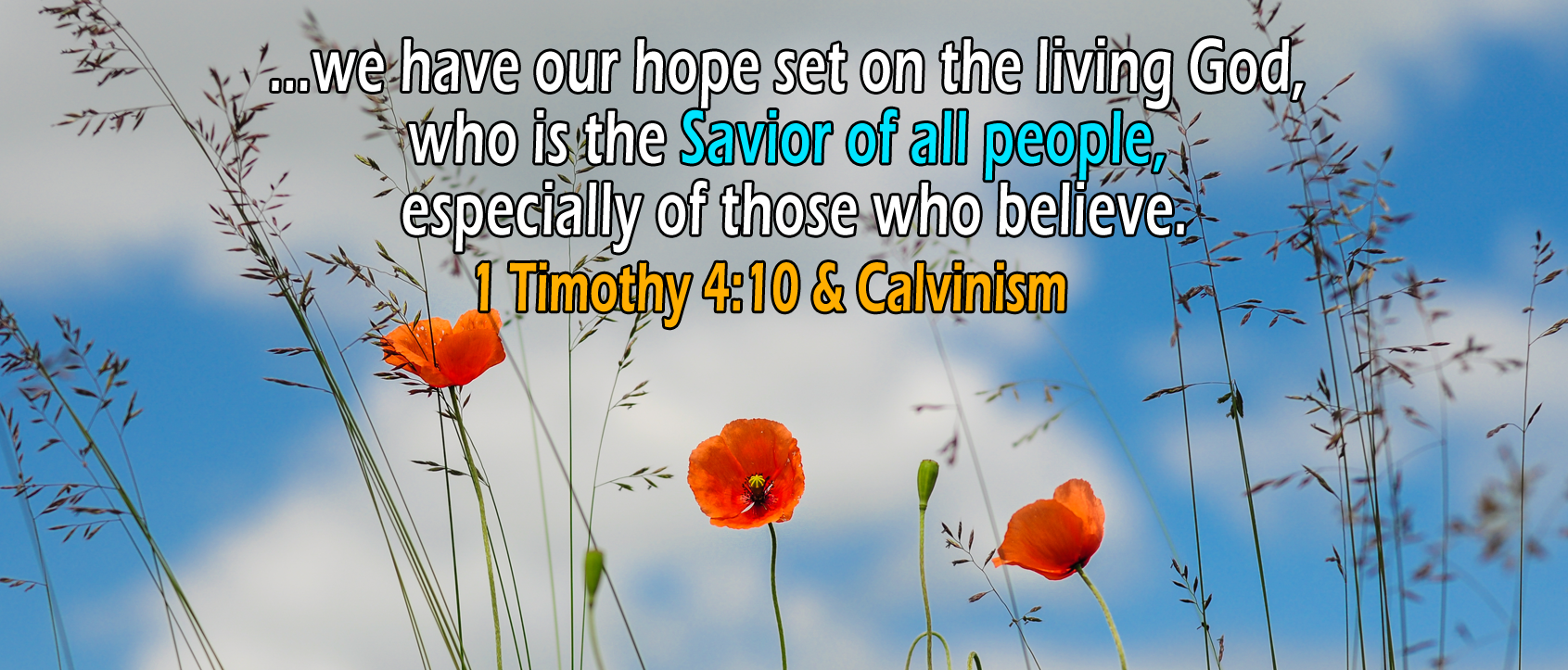 1 Timothy 4:10
For to this end we toil and strive, because we have our hope set on the living God, who is the Savior of all people, especially of those who believe. (1 Timothy 4:10, ESV)
(For a recent defense see here.)
Many non-Calvinist take this verse to mean that God is trying to save all people. But, one wonders why isn't He able to complete this 'plan' of His and the answer of course is that man doesn't choose God, which we agree with, but not the part that God isn't able to fulfill His desire, because the Son paid the ransom for all whom the Father gave Him (Jn 17; Eph 5:25; Jn 6:37-40).
But still we need to deal with this verse, if we believe that the Bible is inspired there should be a consistency running through it. There are no 'Arminian' or 'Calvinist' verses, there are only God inspired verses.
First we need to look how the word 'Savior' is used in this context. The word 'soter' (σωτήρ, G4990) has the meaning of 'savior, deliverer, preserver'[7] it occurs 24 times in the New Testament mostly in the sense of personal Savior (Lk 2:11; Jn 4:42; Act 5:31; Tit 2:13; 2Pe 2:20 etc…). But it is important to note the context. I'm going to argue that it means soter as in the sense of a preserver, deliverer.
Let's take a look at 1 Timothy 4. First we see in the first paragraph of 1 Timothy 4, in verses 1 through 5 Paul warns Timothy against false teachers who will teach doctrines of demons, who will lead many astray, who will forbid marriage and req...