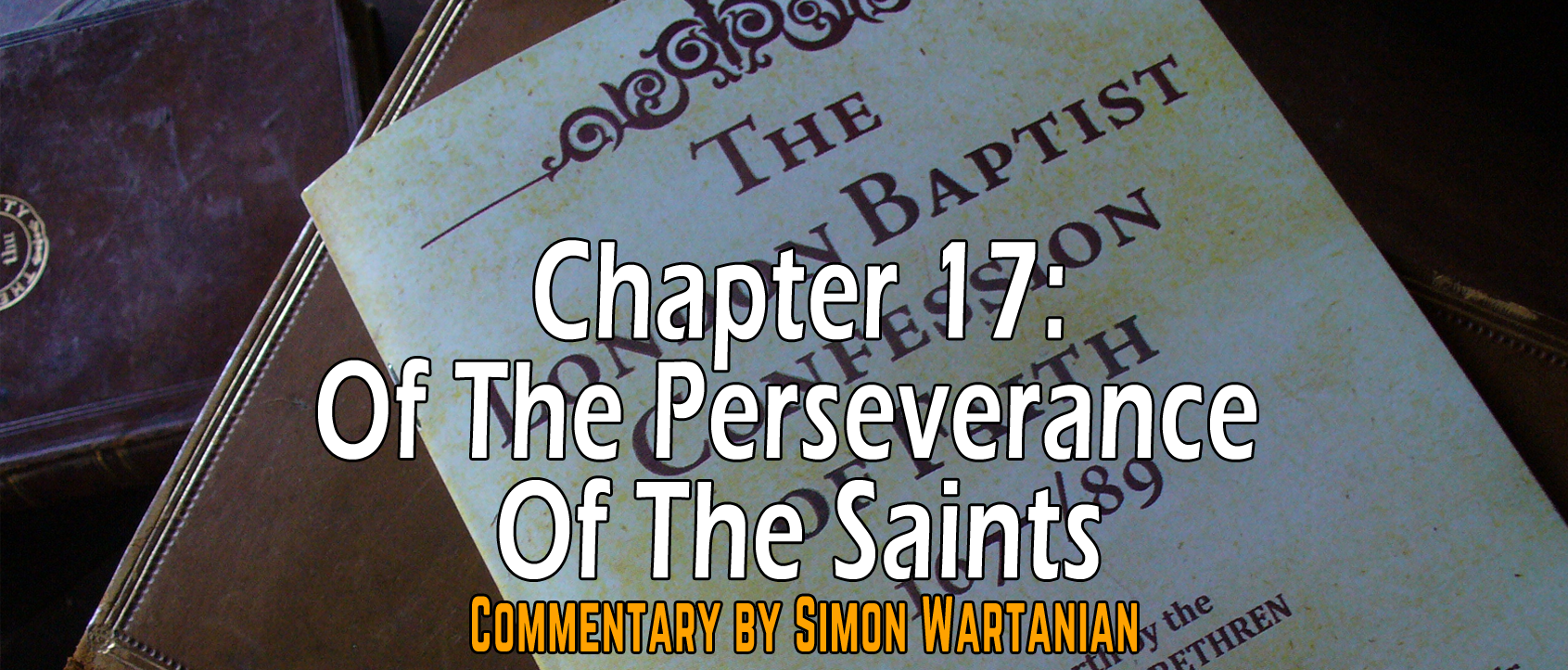 ...trong to say that Christ will, in fact, blot out some names goes against what the passage expressly says. That the Lord says He will never blot out the name of the conquerors does not at all mean that He blots out some other names, rather it confirms the conquerors in their faith and shows them that Christ the Lord of all is on their side in the midst of their persecution.
Using warning or conditional passages from Hebrews like Hebrews 2:1, 3; 3:6, 12-14; 12:15-17, 25 will not prove that true believers will, in fact, fall away completely from the faith, therefore, they are inconclusive. They are real and true warnings, but they do not describe true believers falling away from the TRUE FAITH. That is what we should find, if "losing one's salvation" was a biblical doctrine.
I do now want to admit again that these warning passages when read on themselves sound like they are saying that true believers, in fact, do lose their salvation. Therefore, those who do not hold to the doctrine of Perseverance are seeking to deal with the text fairly. But I also believe that they're reading these texts one-sidedly. I want to, by the grace of God, deal with these texts fairly in my mind, in light of the clear teaching on the Perseverance of the Saints. I do not want to introduce conditional perseverance where the text teaches no such thing. Therefore, I seek to interpret these warning and difficult passages in light of the biblical teaching that Christ does not lose a single sheep and therefore, those who are said to wander away from the faith, were never part of His fold. They were church-goers and they did the religious stuff, but they were, in fact, wolves in sheep's clothing, otherwise, they would have stayed. Now I'm reminded of a particular passage in Holy Scripture; 1 John 2:19 which says:
1John 2:18-19 Children, it is the last hour, and as you have heard that antichrist is coming, so now many antichrists have come. Therefore we know that it is the last hour. 19 They went out from us, but they were not of us; for if they had been of us, they would have continued with us. But they went out, that it might become plain that they all are not of us.
It is in light of this clear teaching that I want to interpret these difficult passages. Here it is clearly taught that these false teachers, these false professors, these antichrists, which is not a reference to the "endtime antichrist", but someone who rejects Christ (see 1John 2:22; 4:3), were in fact not part of the believers, not a part of the TRUE FAITH. The reason that they went out from the believing community and from the faith is so that all might see and know that they, in reality, were never true believers. For, says John, if they truly were part of us and therefore true believers, then according to the essence of TRUE FAITH, they would have preserved and stayed with us. But in fact, they were not a part of the believing community and therefore had no share in Christ. They were in a sense temporal, and therefore not true believers (see Luke 8:13, see also here), for if they, in fact, were true believers, they would have remained so until the end. Commenting on this passage, John Calvin says:
For if they had been of us He plainly declares that those who fell away had never been members of the Church. And doubtless the seal of God, under which he keeps his own, remains sure, as Paul says, (2Ti 2:19.) But here arises a difficulty, for it happens that many who seemed to ...