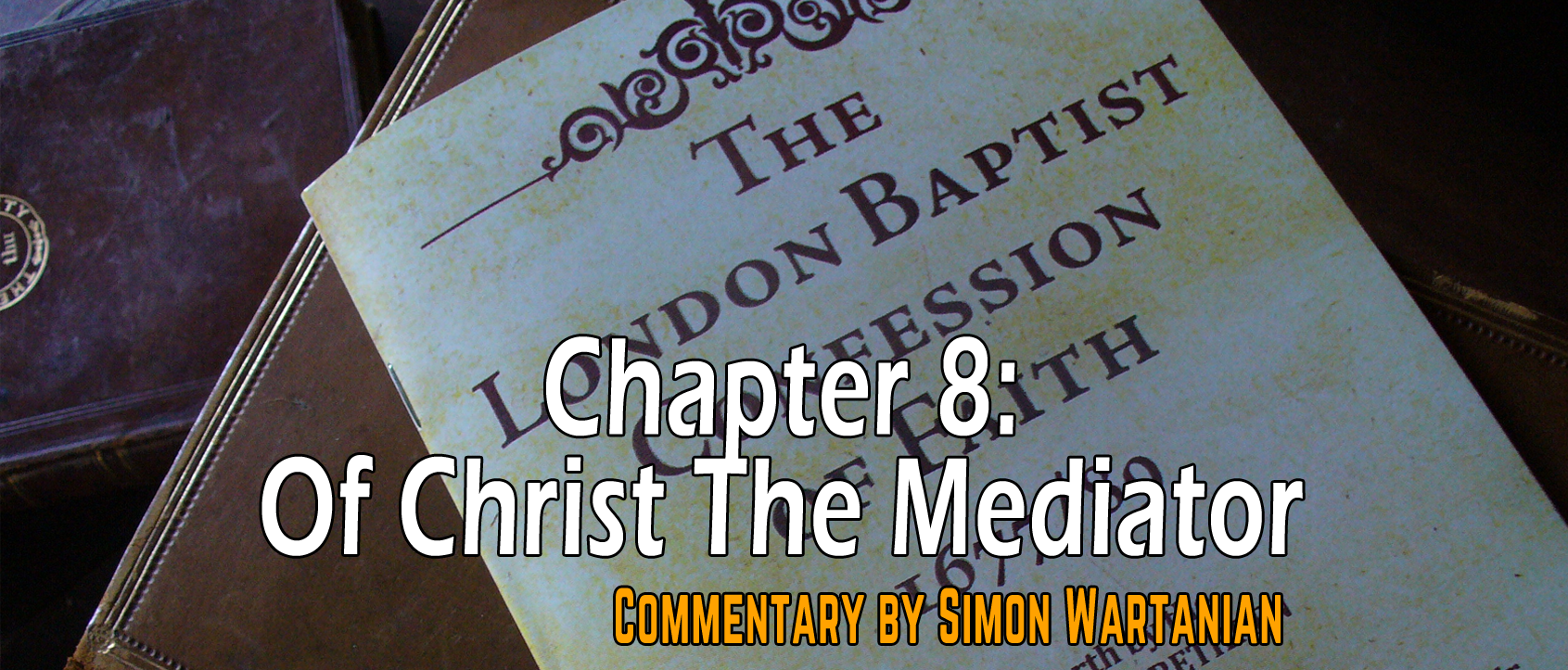 ...the Lord Christ died on the cross for our sin, we also died with Him. We were united with Him in His death and that is the assurance to Paul in Romans 6:5 that we also will be united with Him in the resurrection. Now we go back to 2 Corinthians 5, there the
all
are
all who are in Him
. All who are in the covenant which the Christ mediates. All whom He represents, namely, all the elect. This is not the only time that Paul uses such a language, just take a look at a passage from 1 Corinthians 15—
1 Cor. 15:22-23 For as in Adam all die, so also In Christ Shall All Be Made Alive. 23 But each in his own order: Christ the firstfruits, then at his coming those who belong to Christ.
It is clear what Paul is saying here. No need to go crazy about the "all's" because they are self-explanatory. What Paul is saying is clear. What he says is that in Adam all humanity, which was represented by him in the Garden, died (Rom. 5:12ff). But in Christ, all shall be made alive. There is not a single reason to believe that Paul had here in mind any other than the elect. This is seen from those who will be resurrected. First of all, Christ was raised, but when He comes, at His Parousia, those who belong to Him will also be raised. Not everyone who has ever lived. But specifically, those who belong to Him, who have His Spirit in them (Rom. 8:9), i.e., the elect, the Christians. They are the "all" who "shall be made alive" of v. 22. See 1 Corinthians 15:22-23, 'In Christ Shall All Be Made Alive'.
So likewise, in 2 Corinthians 5, Paul uses the same language. He does not mean every single human being, but all who are under the federal headship of Christ the Lord. When He died, we died with Him, united to Him so that we may share in His resurrection and life (Gal. 2:20: Rom. 6:3, 8; Col. 2:20; 3:3; 2 Tim. 2:11). Verse 15 gives us the purpose of His death. This is seen from the use of the ἵνα (hina) purpose clause. The ἵνα gives us the purpose and goal for a thing. Do not think that the rendering of ἵνα as "might" or "may" gives conditionality or uncertainty about a thing. The ἵνα (hina, G2443) may be translated as "that, in order that, so that."[11] It shows the purpose of the thing done. The purpose of Christ's death was that the group for which He died, the "all", may no longer live for themselves, i.e., in sin, but live for and in Him who for their sake died and was raised. Unless we want to say that God is frustrated in His purposes, which is impossible (Job 23:13; 42:2; Prov. 19:21; Isa. 14:27; 46:10; Dan. 4:35; Eph. 1:11), we must accept that the group for which Christ died were the elect, i.e., the believers united with Him on the cross. Many are the texts which speak of Christ's specific and atoning death for the believers and that we will discuss when I try to present my case for Limited Atonement. But v. 15 says that not only did our Lord die for us, but He was raised for us. As He died for us and we were united with Him in His atoning death, so likewise we will share with Him in a resurrection body like His (Rom. 6:5). See above for Romans 4:25. As we were united with Christ in His death, so likewise we are united with Him in His resurrection, which is the guarantee for ours.
In v. 17, Paul concludes based on what was said in vv. 14-15 that if we indeed are in Christ, i.e., in the group of the "all", therefore we are a new creation. Each of us. We have been made new by the death of Christ. Our old stony heart was destroyed and replaced by ...